Small Space Design Mistakes You Should Avoid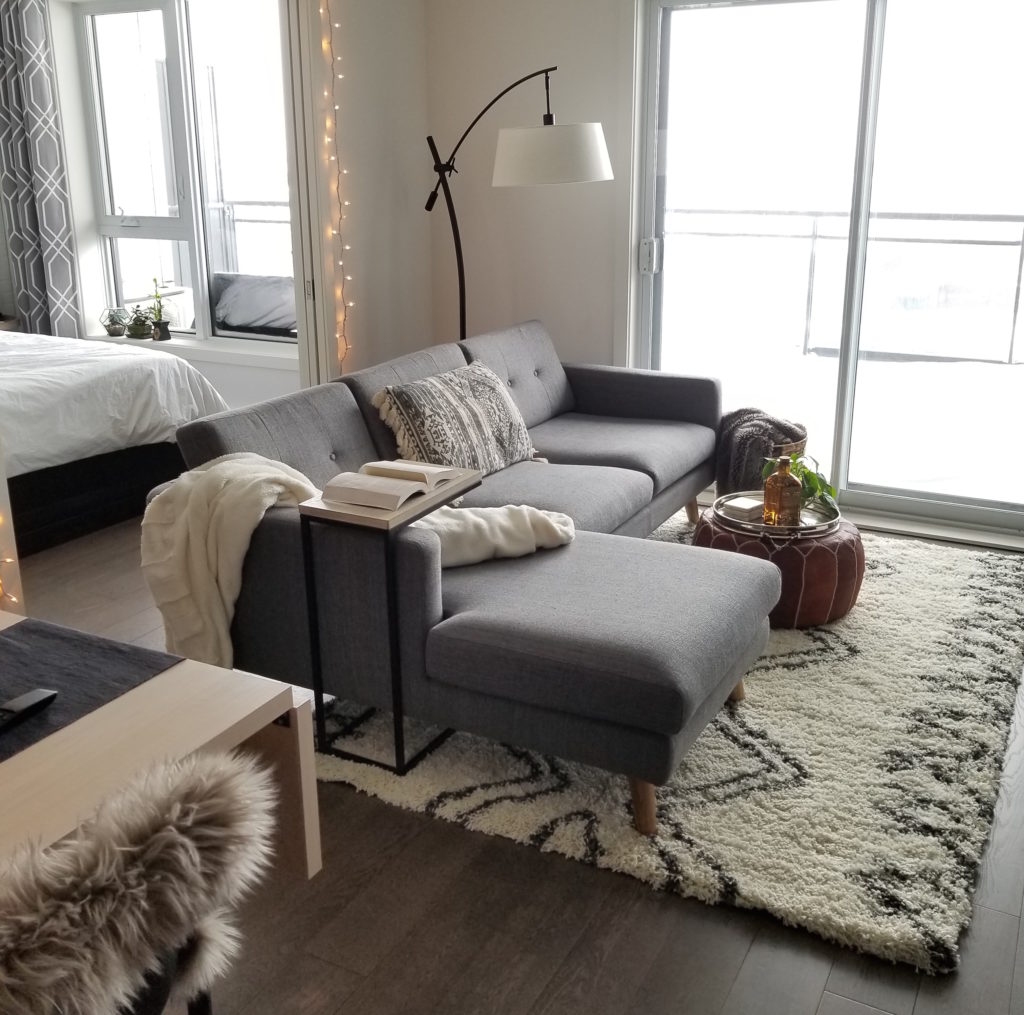 When it comes to furnishing and decorating a small space, it can be tricky to find the right balance. Once you begin your small space living journey, you quickly realize that every square inch counts.
Small space living isn't as easy at it sounds.
When you live in a 500-sq. ft. condo, you need to think long and hard about what you're going to fill it with. Everything must be calculated to a T so that you make the most of the space you have.
While I'd love to give you tips on how to design a small space, I think it's equally important to share with you how NOT to design one.
5 small space design mistakes

Mistake #1: Buying small furniture
One of the most common small space living mistakes is buying tiny furniture. If you fill your home with a bunch of small-scaled furniture, it's only going to call attention to the fact that your place is small.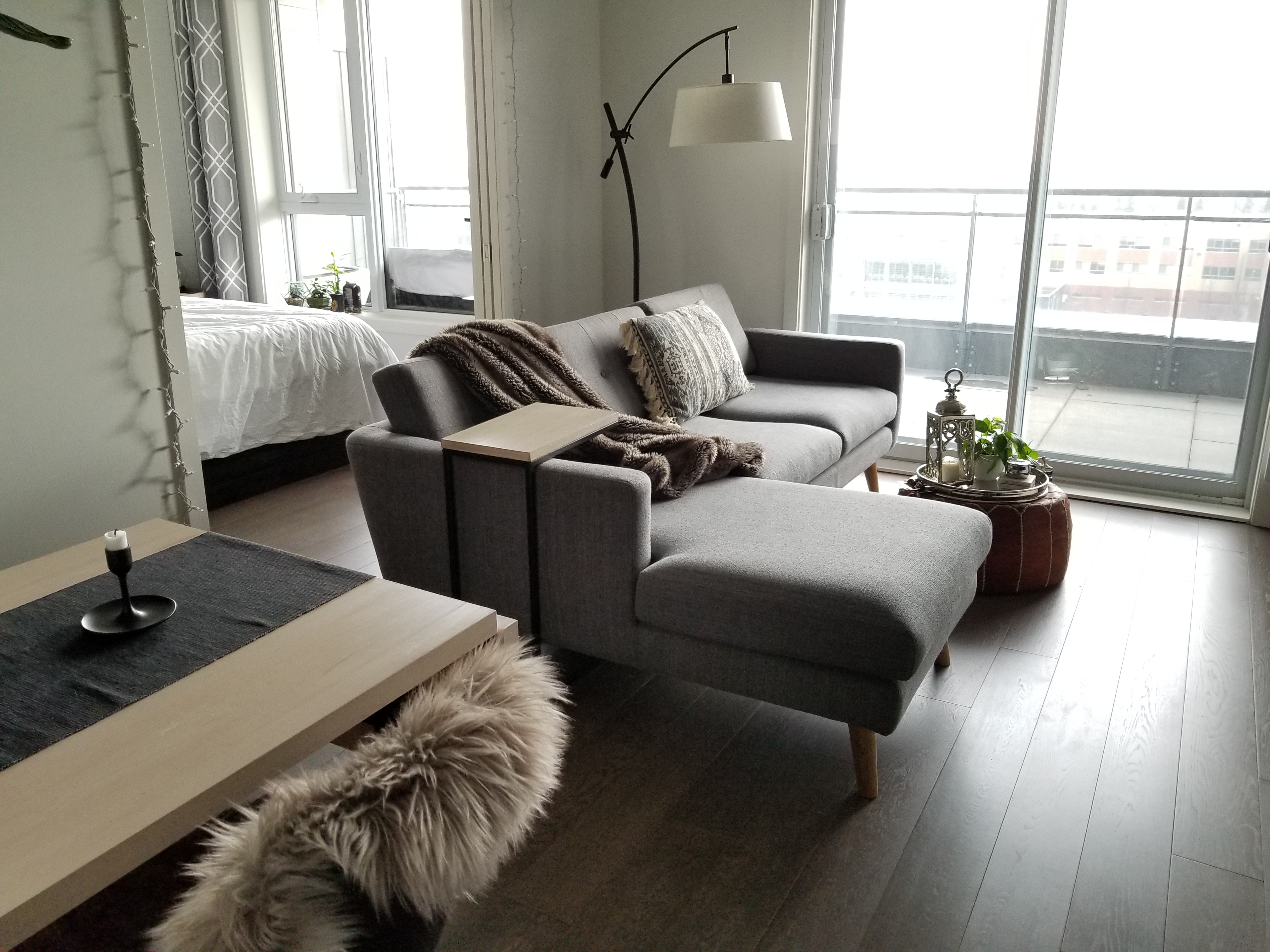 Forget about that loveseat and go for a sectional instead. It will take up more space, but it will make your room look warm and cozy.
Mistake #2: Closed cabinets
Unless you're renting your apartment, you should consider getting rid of all those closed upper cabinets in the kitchen. Closed upper cabinets make a kitchen look crowded and stuffy, and the fact that everything is hidden away isn't very welcoming.
The solution? Installing open kitchen shelving.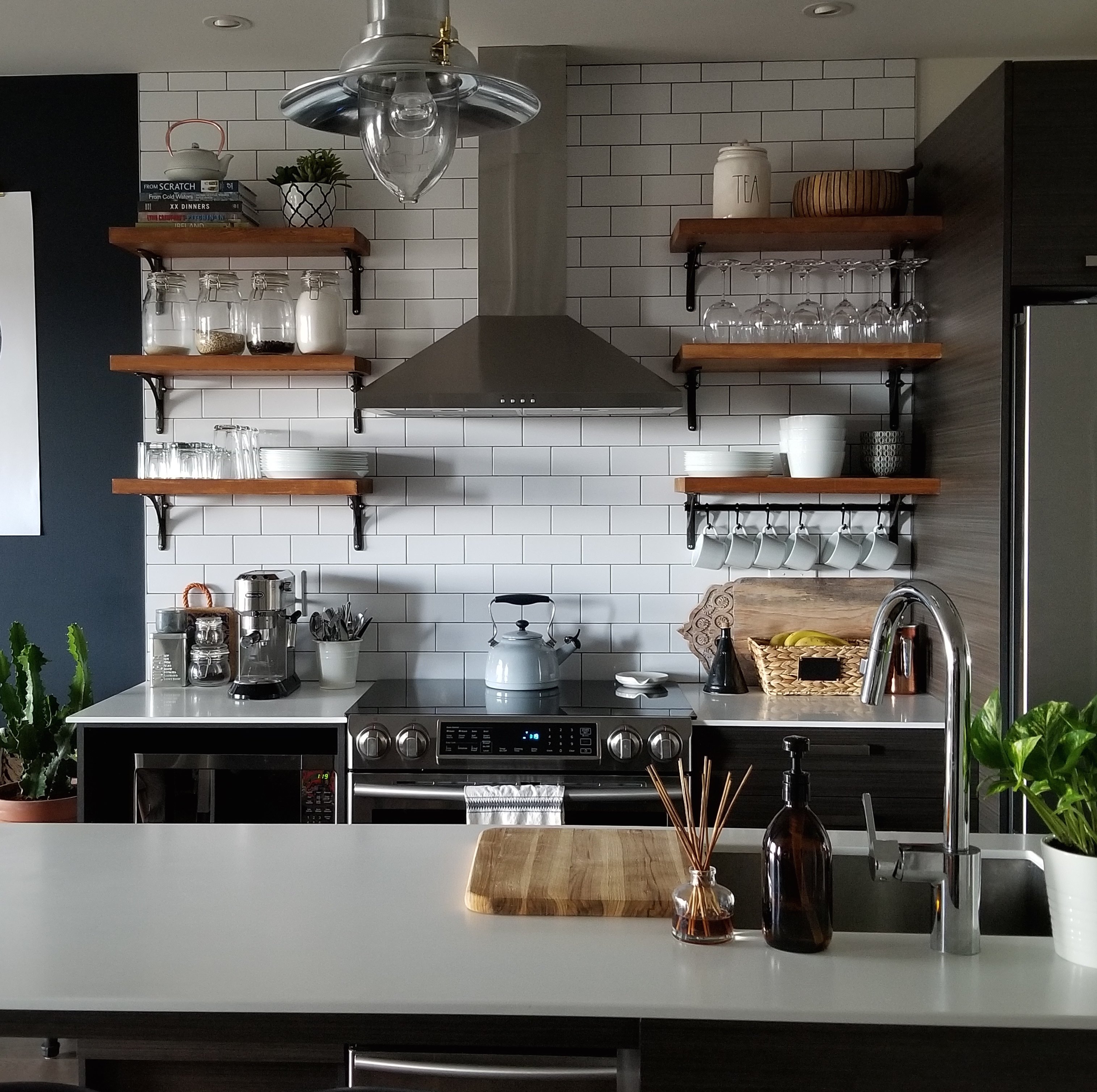 They're so much more inviting, they make your kitchen look brighter and more airy, and they're super affordable!
Mistake #3: Mixing too many patterns
Don't get me wrong, experimenting with different patterns is great. But when you're living in a small space, you can't go overboard.
Having a different patterned couch, pillow, rug and curtain all in one room is going to make your place look chaotic. Stick to a few patterns scattered throughout the room, for example matching the quatrefoil pattern of your curtains with your couch pillow.
Mistake #4: Small rugs
Once again, the classic mistake of thinking smaller decor is better for a smaller space.
You really don't need a tiny rug in your living room, nor do you need a tiny rug in your kitchen and entryway. Don't be afraid to go big here.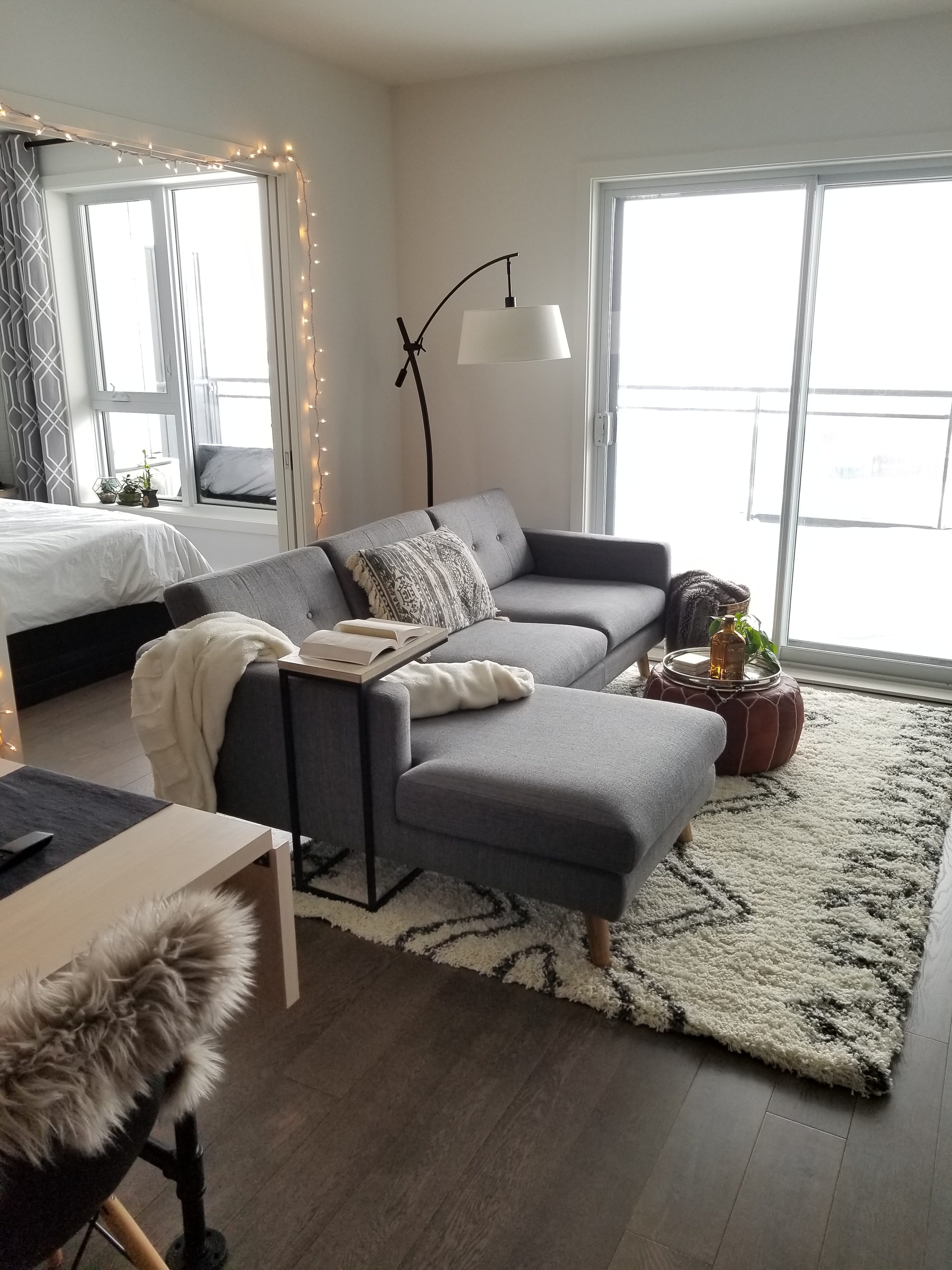 You can use a long, skinny rug (runner) for your entryway and kitchen, and you can use a big rug that'll go under the couch, side table, and coffee table in your living room.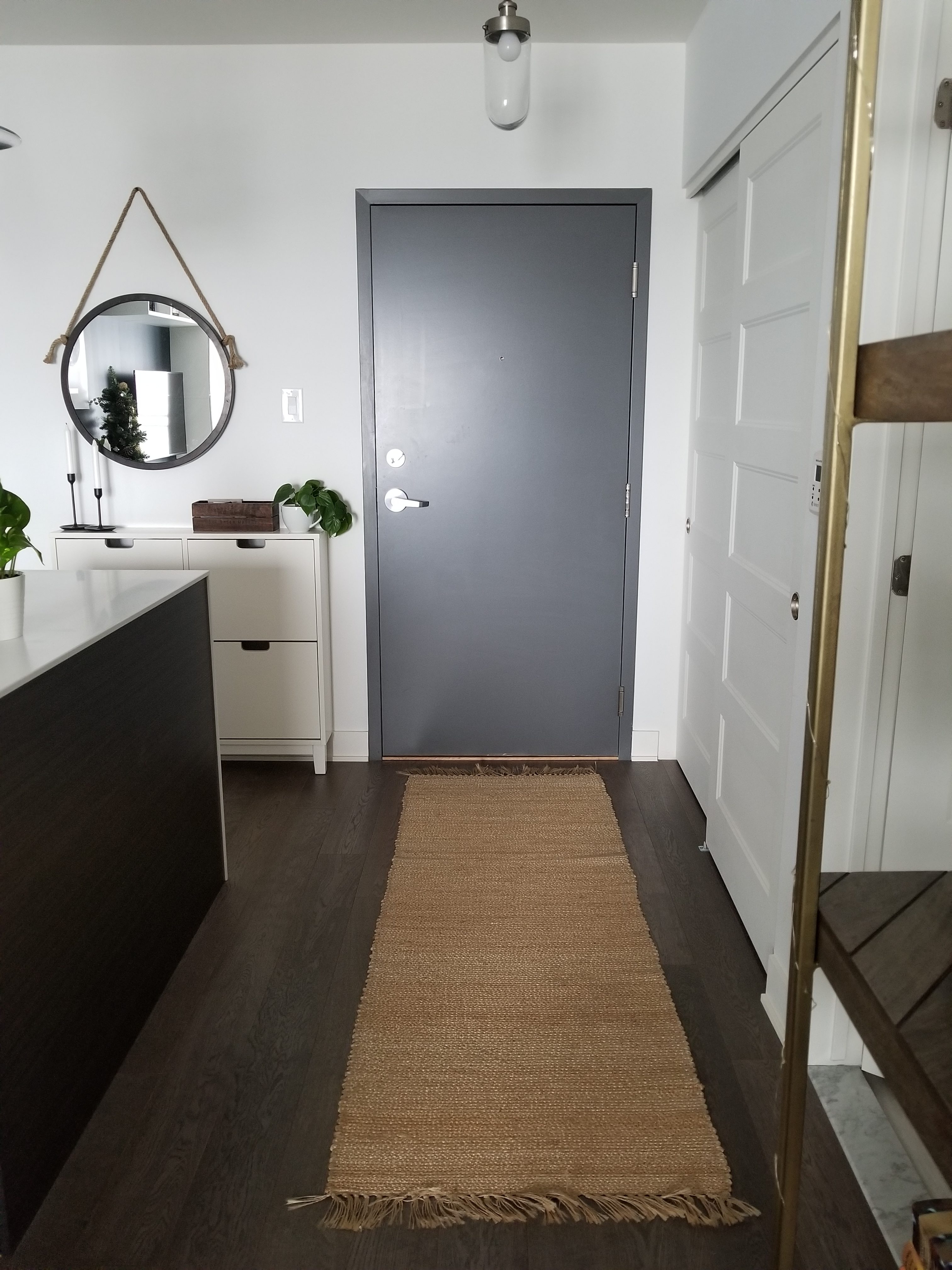 Mistake #5: Hoarding
Alright, we've all been there. Keeping a bunch of stuff you don't need is common practice, but it's not ideal for small space living.
Think about it… do you really need 12 pots and pans? Is having 3 colanders necessary? When's the last time you used that panini press?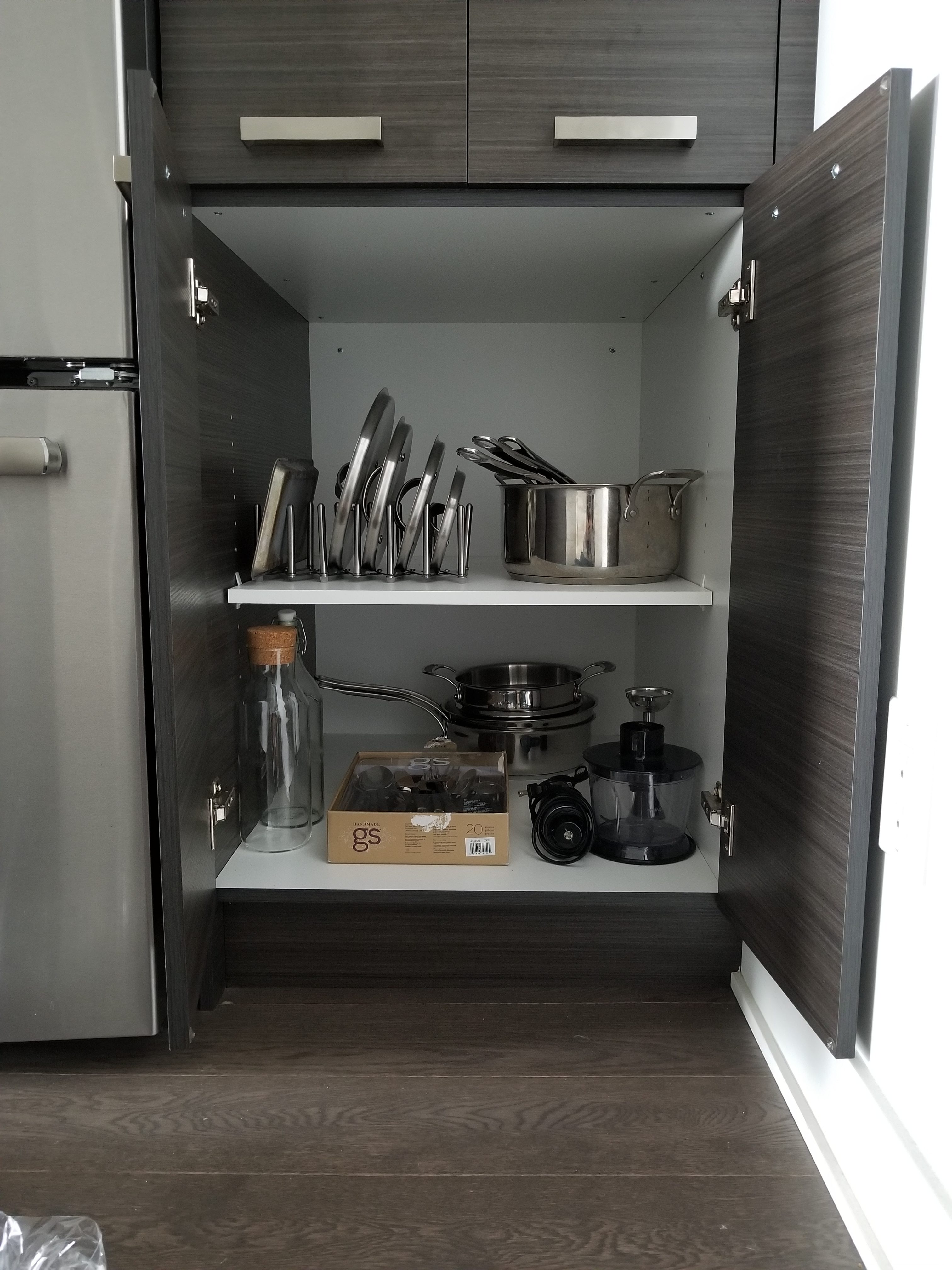 Yeah, that's what I thought. You need to get rid of the things you don't use, and definitely get rid of duplicate items. If you're downsizing to a smaller place, you need to let go of your "big home" habits.
Pro tip: Buy a pot lid organizer immediately. It's the greatest thing you can do for your lids and your sanity.