Ikea Wall Shelves: How to Hang Shelves in 3 Easy Steps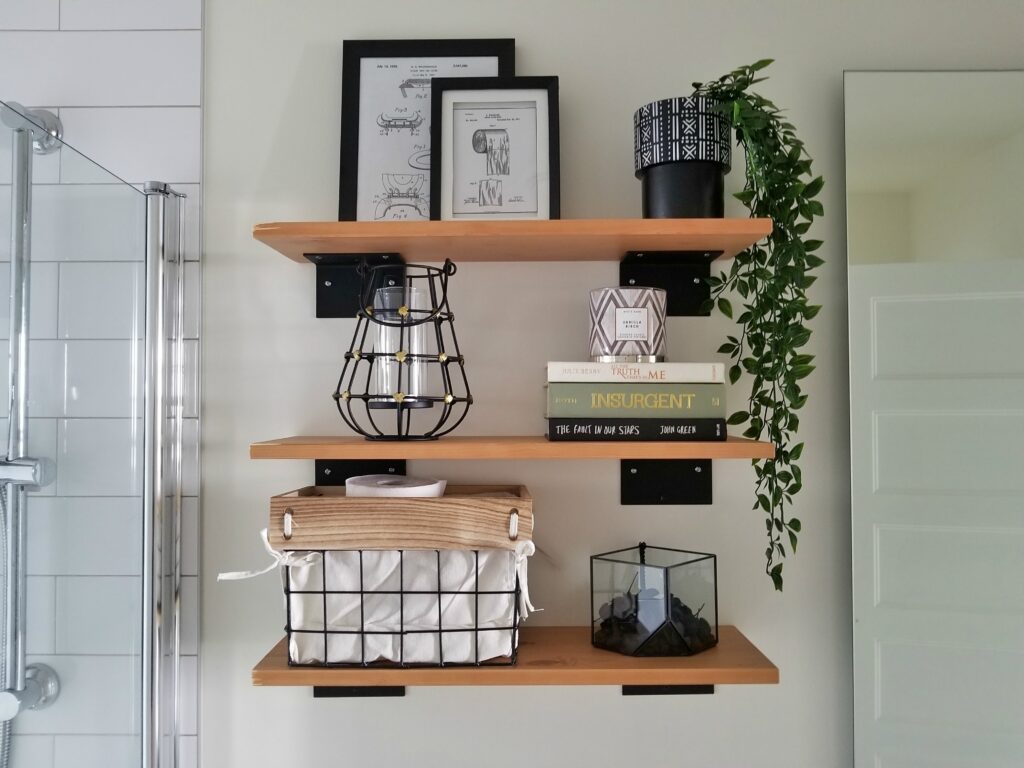 Stepping foot into Ikea is altogether overwhelming, so I thought I'd at least make hanging those Ikea wall shelves you bought a little easier. Hanging shelves isn't as simple as it seems, especially if you're hanging several of them.
The thing you'll spend the most time on is measuring. You need to make sure everything is straight, aligned, and properly distanced.
I honestly thought it would be a walk in the park: "It'll take like 20 mins" I exclaimed when I told my boyfriend we should do it at 10pm on a weeknight.
It took 2 hours.
What you'll need
Anchors

Wood screws

Drywall screws

Level

Hammer

Electric drill

Screwdriver

Pencil

Stud finder
Steps on how to hang Ikea wall shelves
Step 1: Measure everything
I hung my shelves above the toilet, so I made sure to align the center of the shelves with the center of the toilet tank. It helps that my boyfriend held the shelves up while I scribbled measurements and lines on the wall.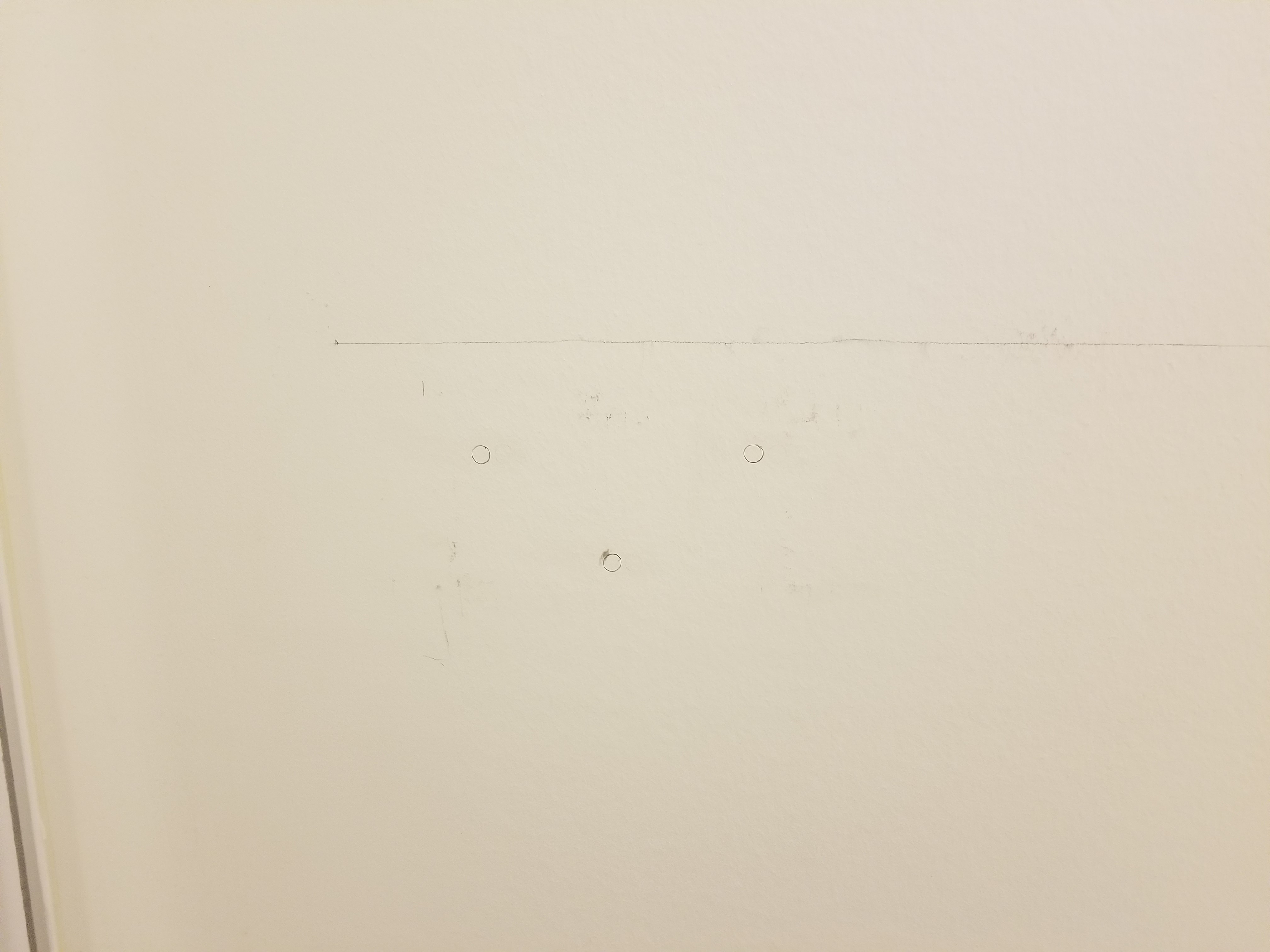 I drew out where the brackets would go, where the Ikea wall shelves start and finish, and I calculated the distance between each of the 3 shelves to make sure they were equidistant. Do not be afraid to use your level every step of the way. You seriously don't want to end up with slanted shelves.
Once you've double and triple checked your measurements, it's time to drill.
Step 2: Install the brackets
If you're lucky enough to have studs perfectly aligned with where your brackets are going to be hung, then don't even bother with the anchors. You can drill directly into the drywall with the drywall screws.
If you're unlucky like me, you've got to use anchors. Buy a box of anchors with the matching screws to make things easier.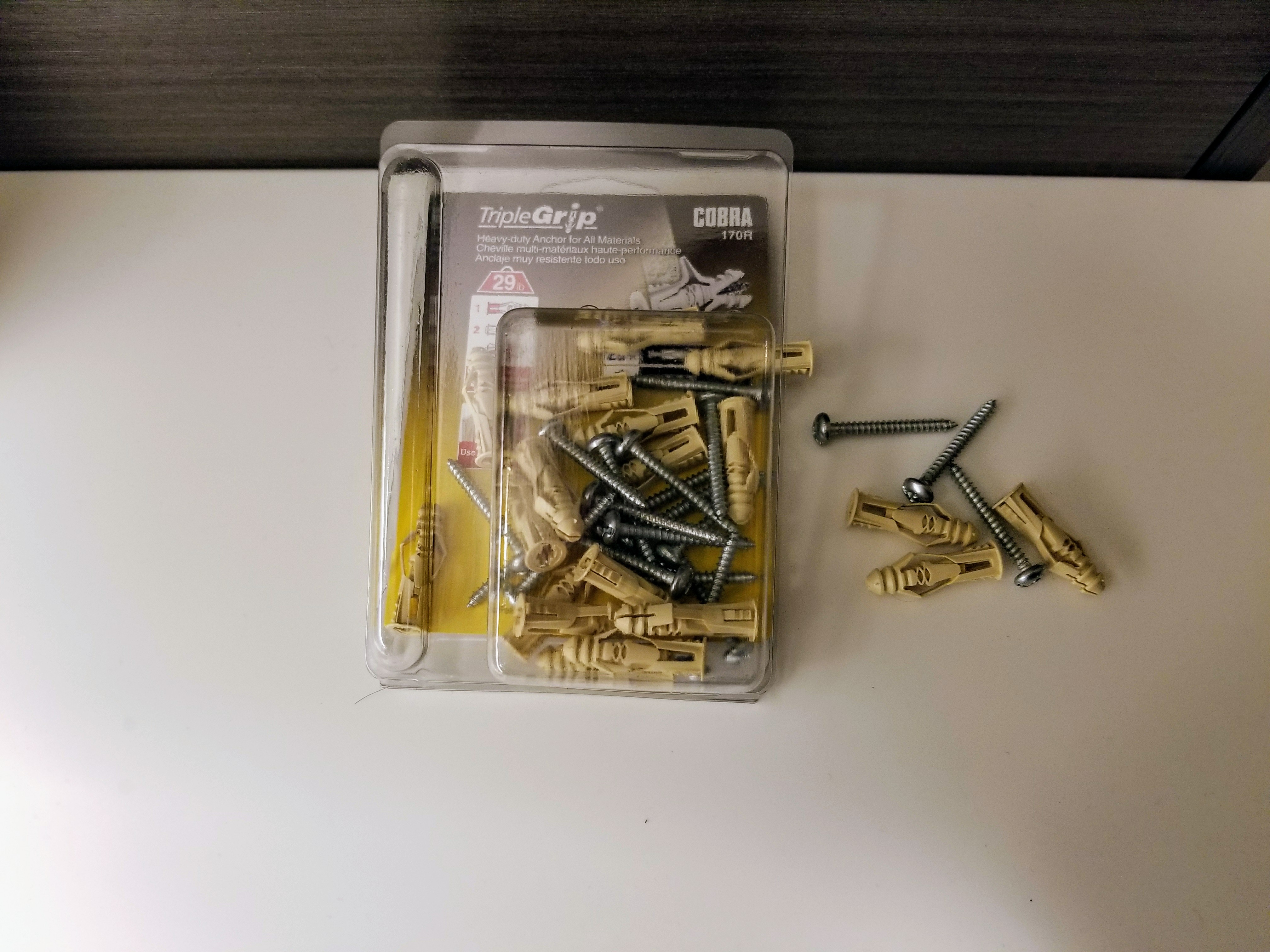 We had to drill pilot holes, hammer the anchors in, and then use a screwdriver to screw in the brackets. We installed 2 anchors per bracket and 1 regular drywall screw for extra grip.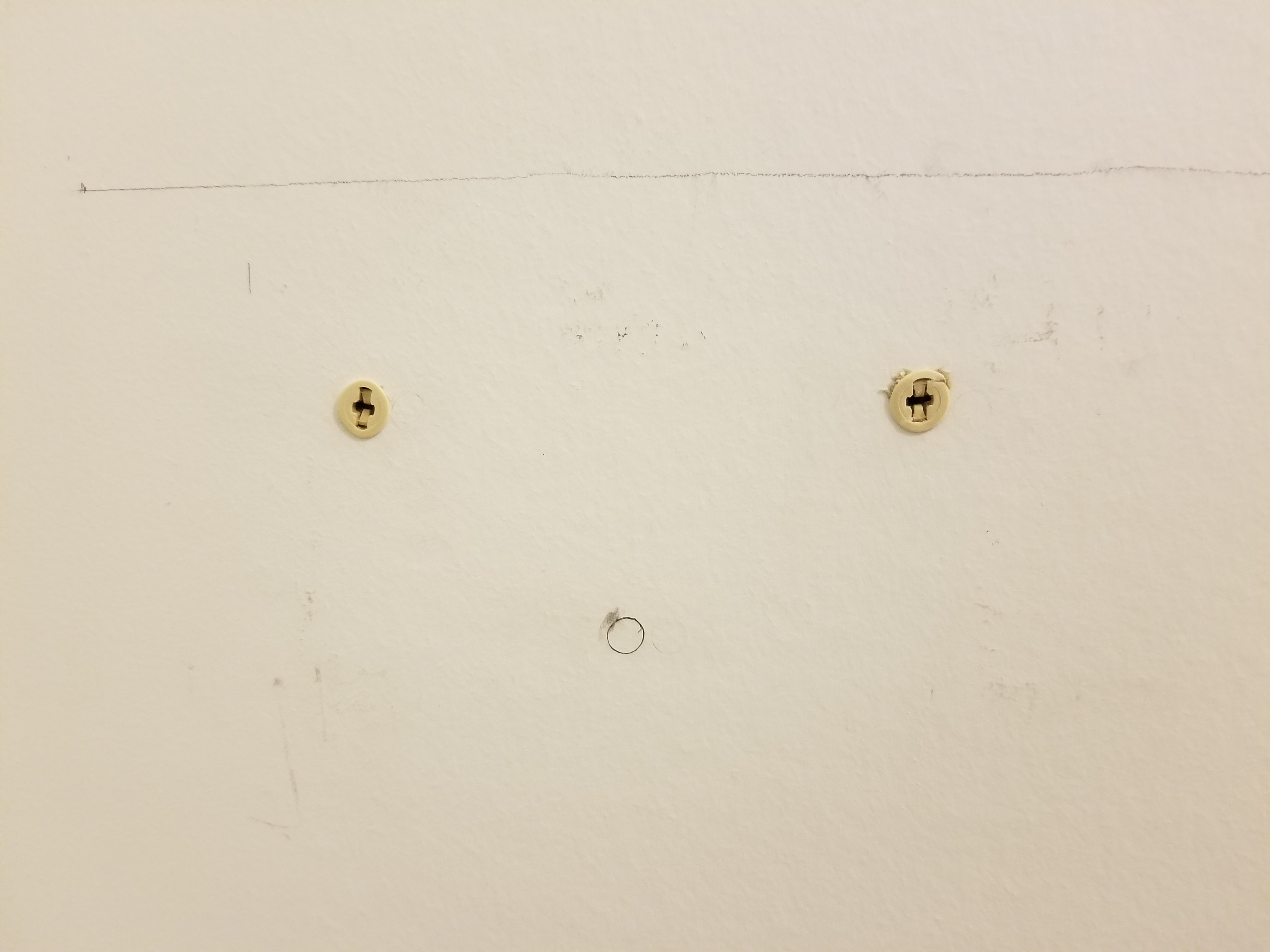 If you have trouble choosing the right anchor, this detailed guide might help.
Step 3: Drill in the Ikea wall shelves
Now that all the hard work is done, it's time to drill the brackets into the wooden shelves.
Make sure the wood screws you buy are the right size for your shelves.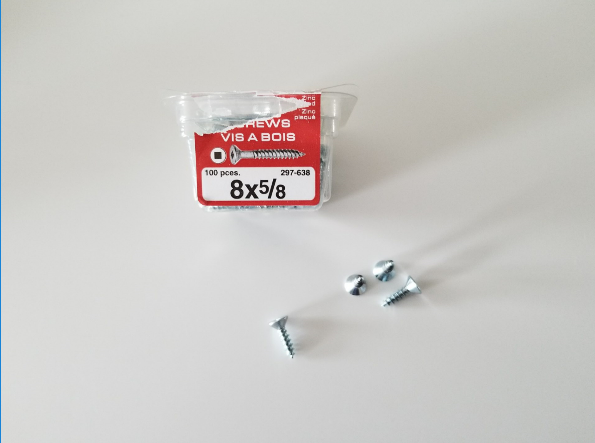 The Ikea wall shelves we bought were ¾ inch thick, so we got screws that were 8 5/8". The "8" represents the thickness of the screw/screw head, and the "5/8" represents the length of the screw.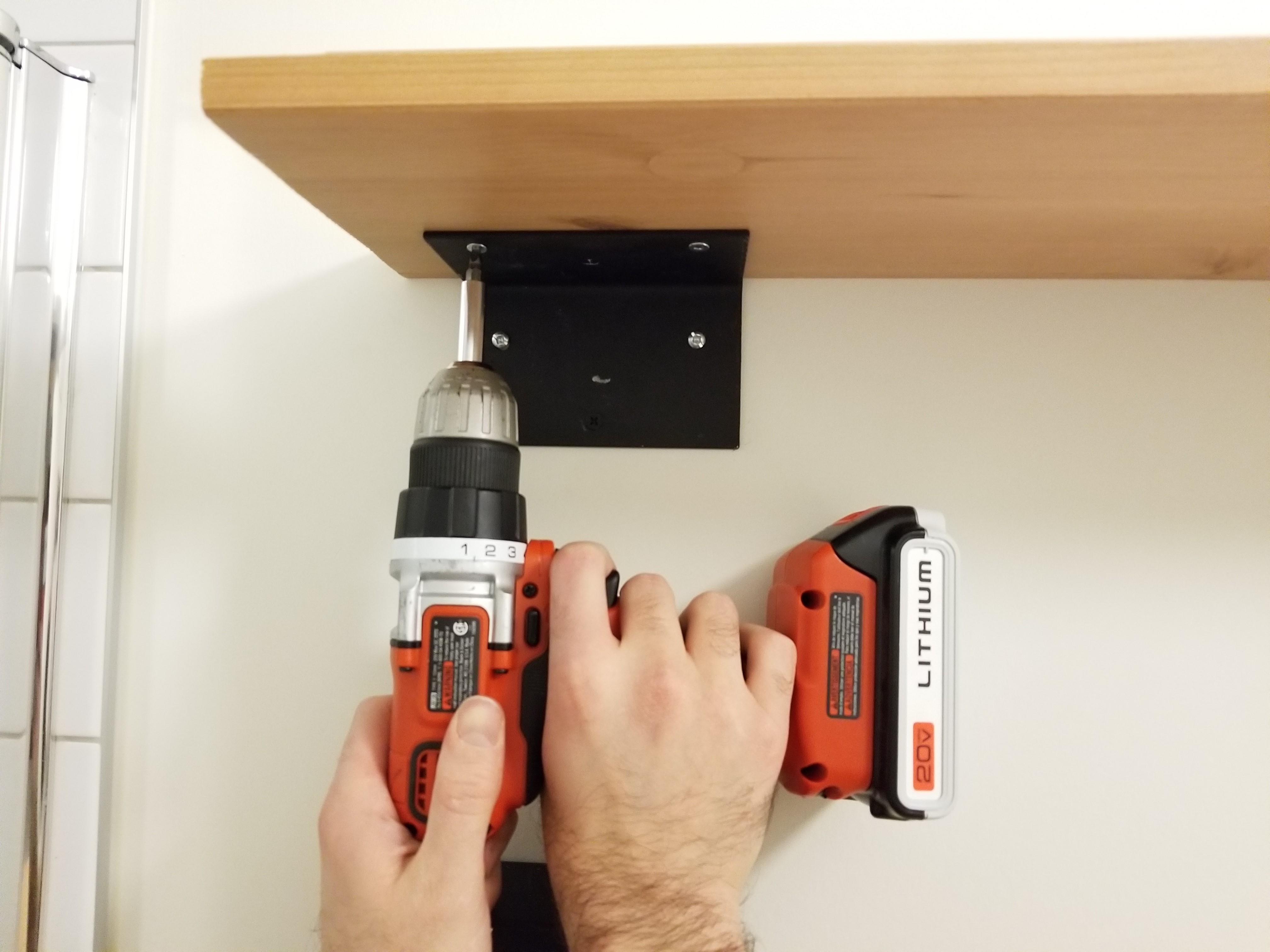 Grab your electric drill and drill away!
What your Ikea wall shelves should look like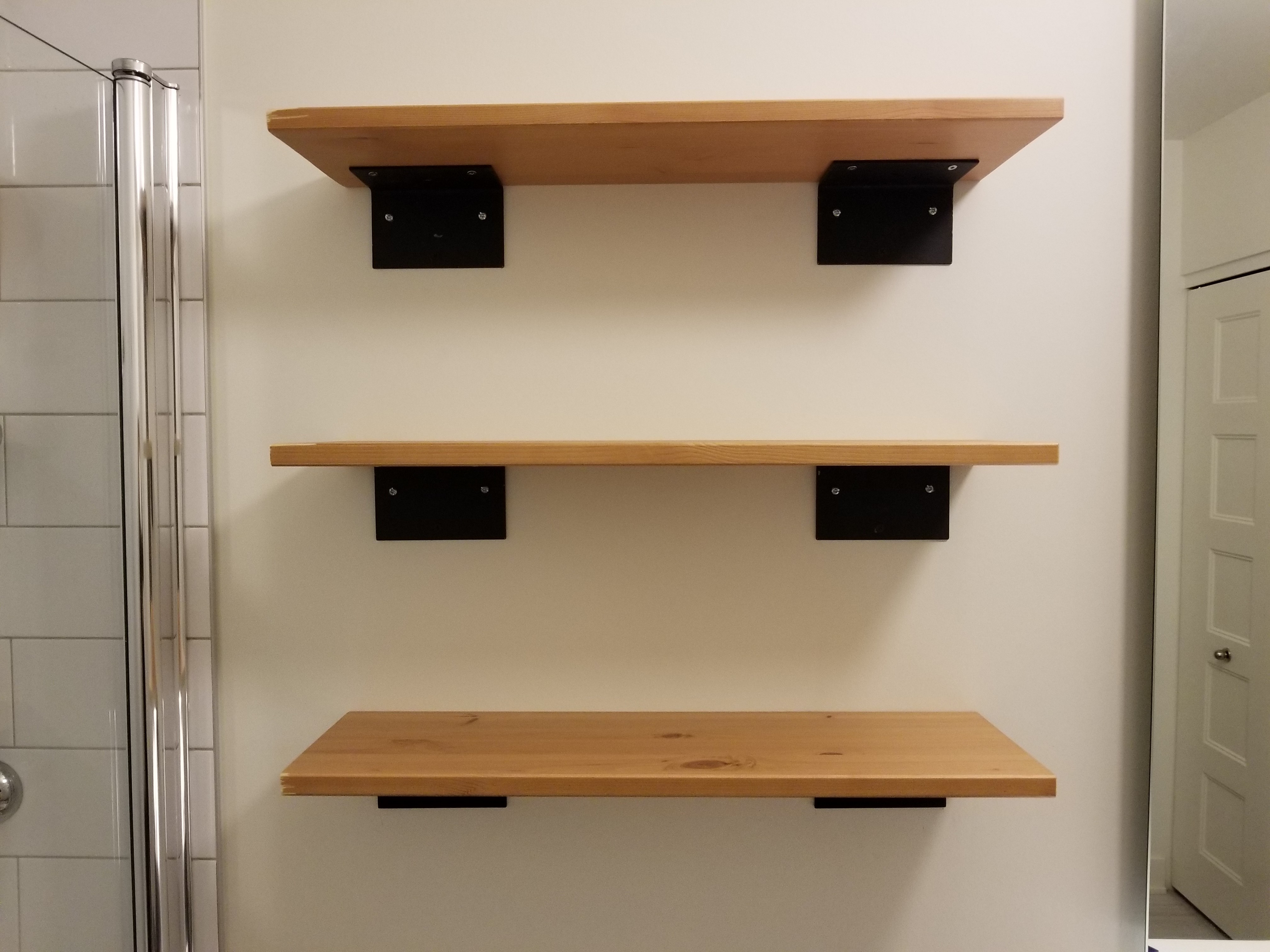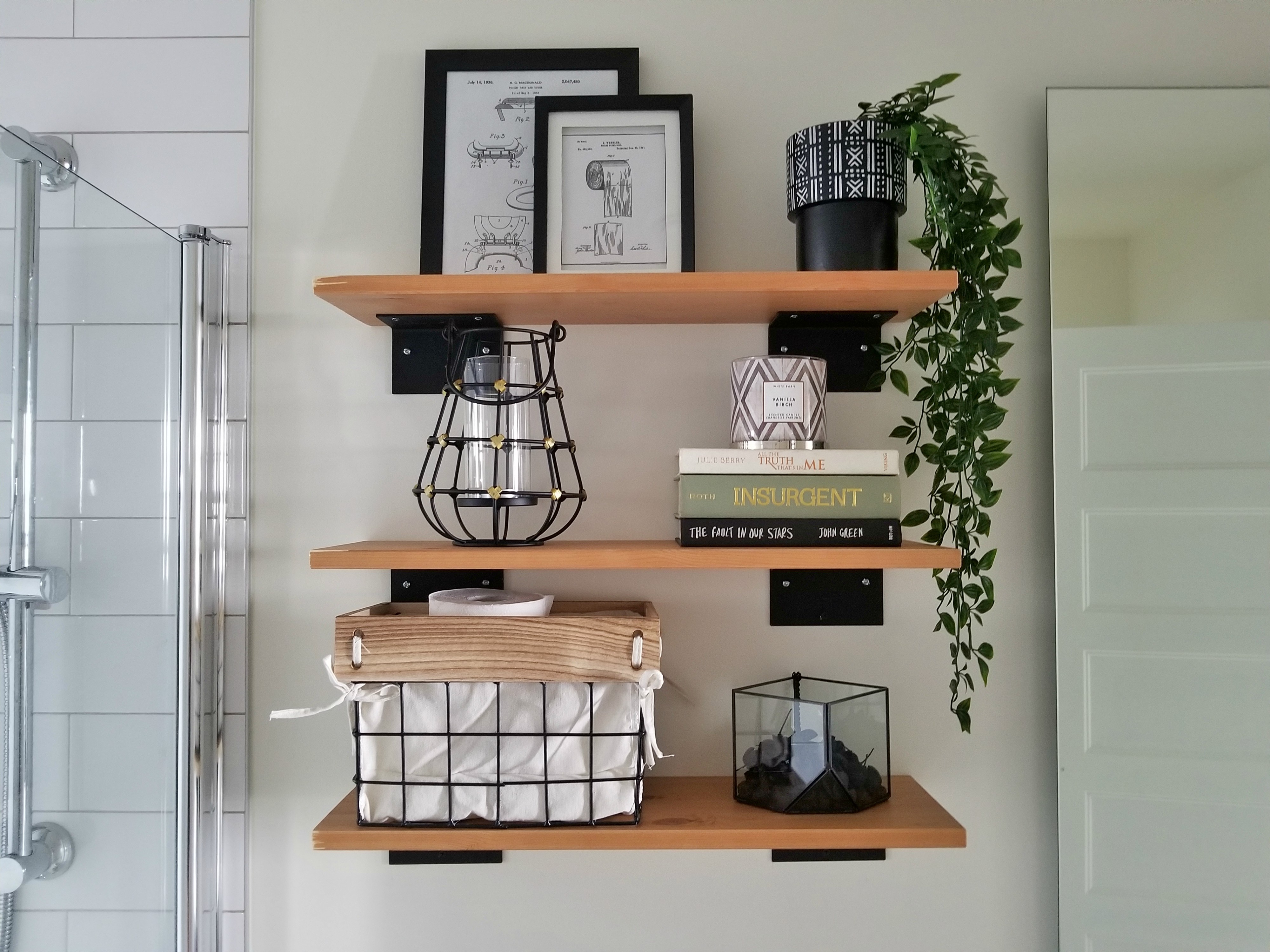 I hope this guide made hanging shelves a little easier for you!
If you're interested in more DIY projects, check out these posts:
How to build open kitchen shelving