6 Small Space Furniture Ideas for Your Apartment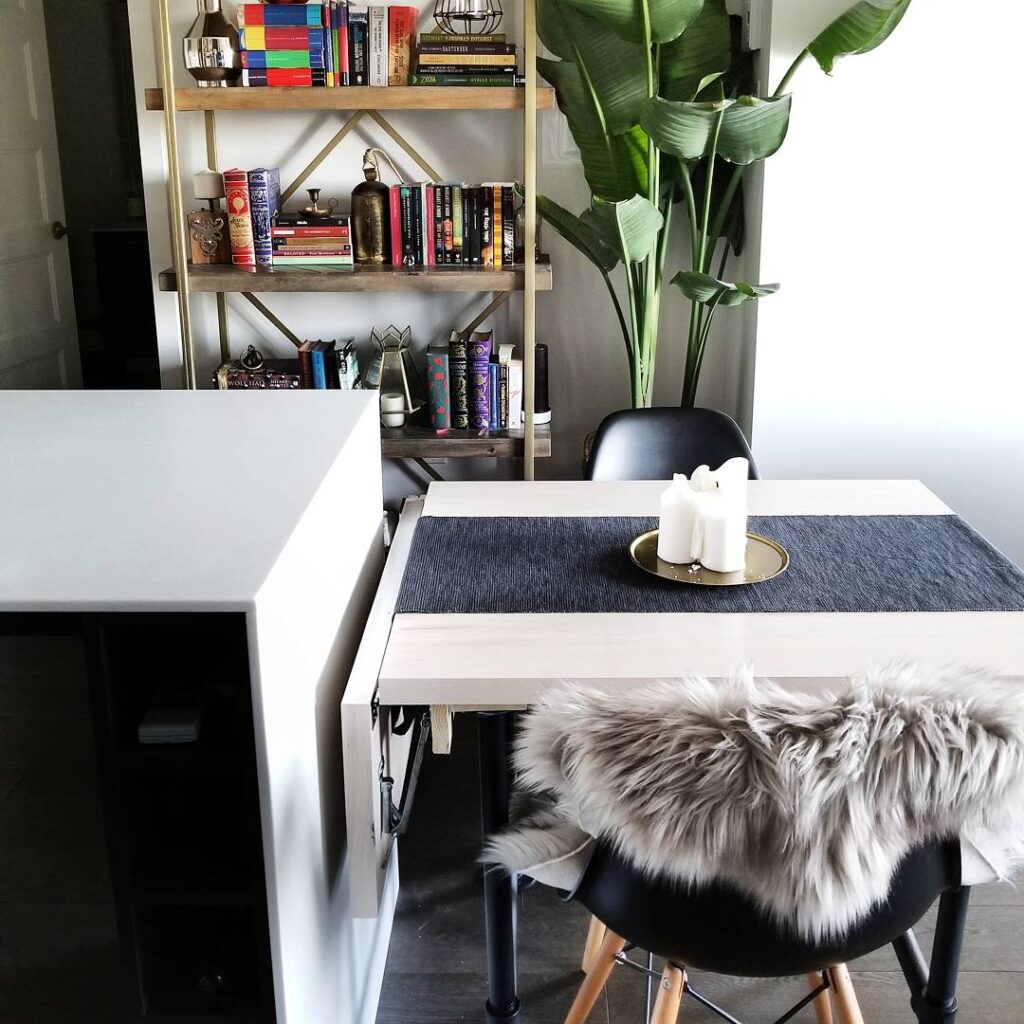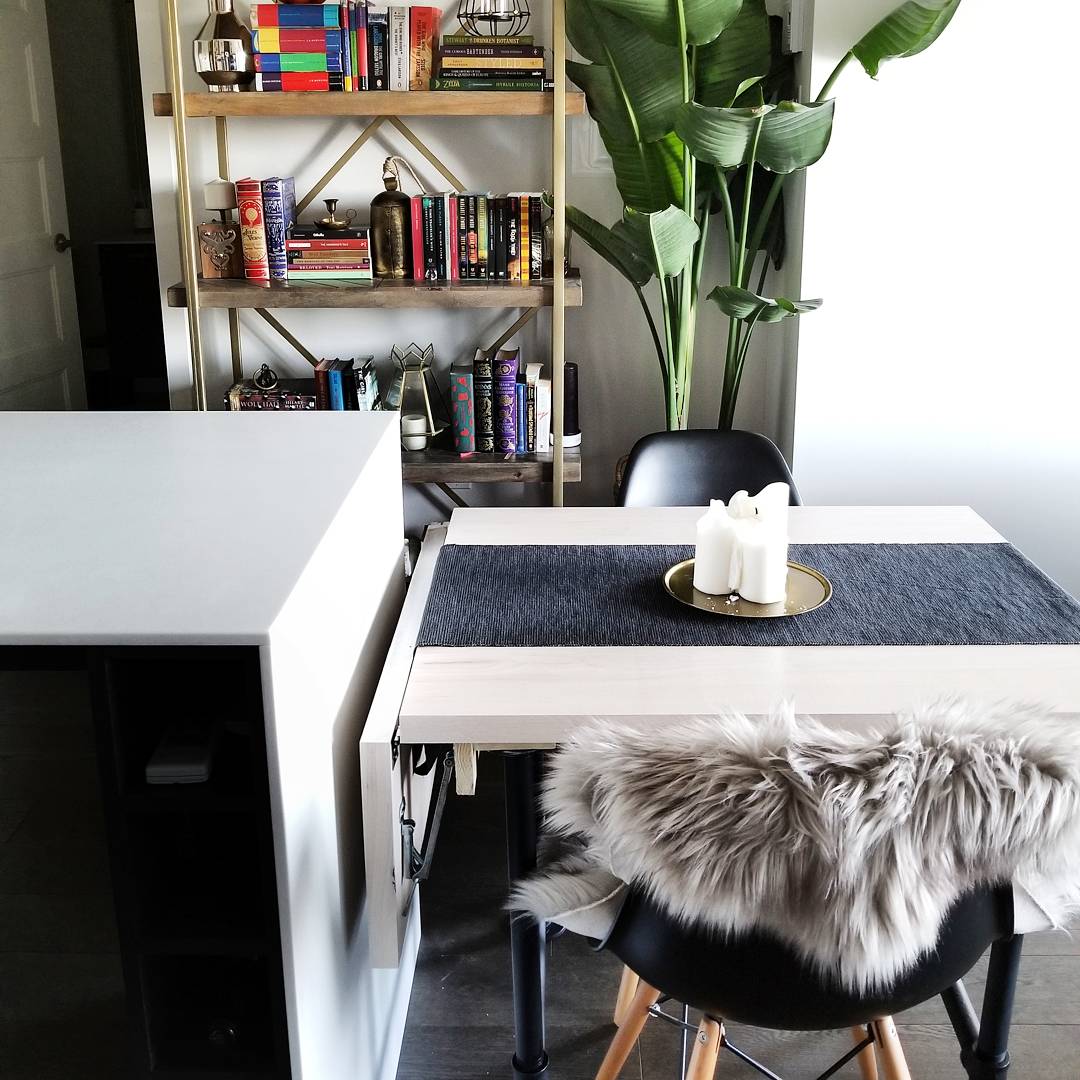 Living in a small space means you're going to have to make smart furniture choices. You don't necessarily need to get tiny furniture, but you need small space furniture designed to accommodate your home.
Small space furniture is becoming more and more popular as the "downsizing movement" is picking up pace, and I've compiled a list of my favorite items that have proven to be very useful in my tiny condo.
6 awesome small space furniture ideas
#1: C-shaped side table
This c-shaped side table has got to be one of the coolest space savers ever.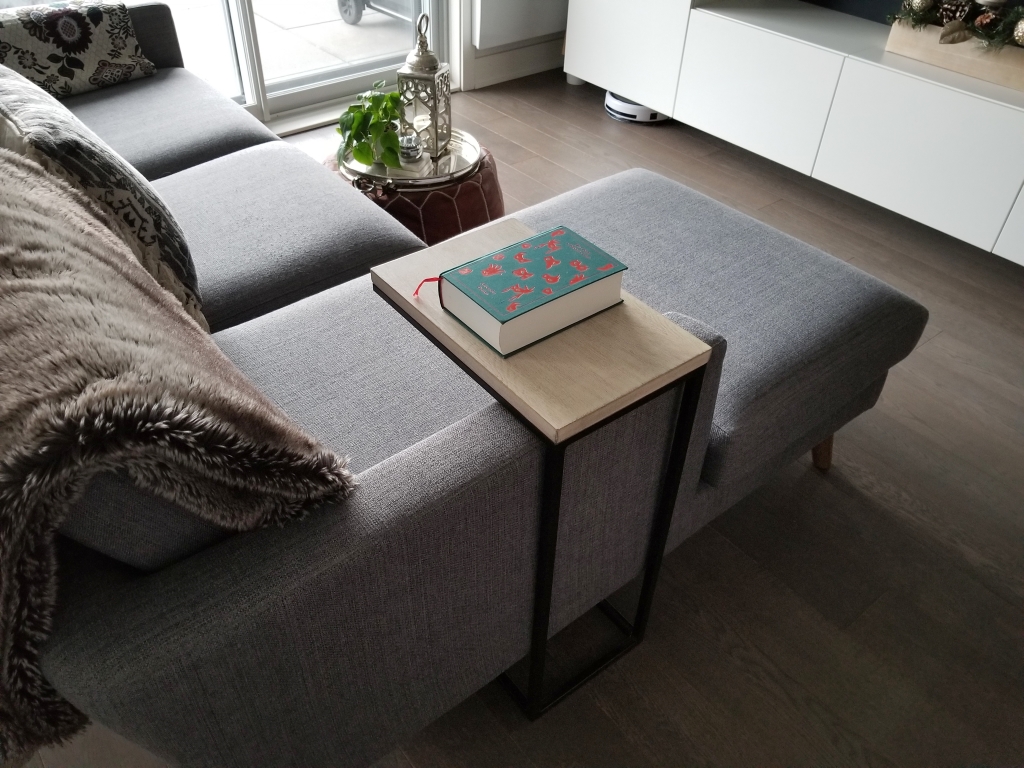 Instead of having a full-on side table that would normally get in the way and take up space you don't really have, you can just get one of these. Doesn't take up any extra floor space and works as a fully functional side table.
I got mine at HomeSense, but you can also find similar ones on Amazon.
#2: Drop leaf table
Another great small space furniture is the drop leaf table. If you want to have a proper dining table but don't have the space for it, this one's for you.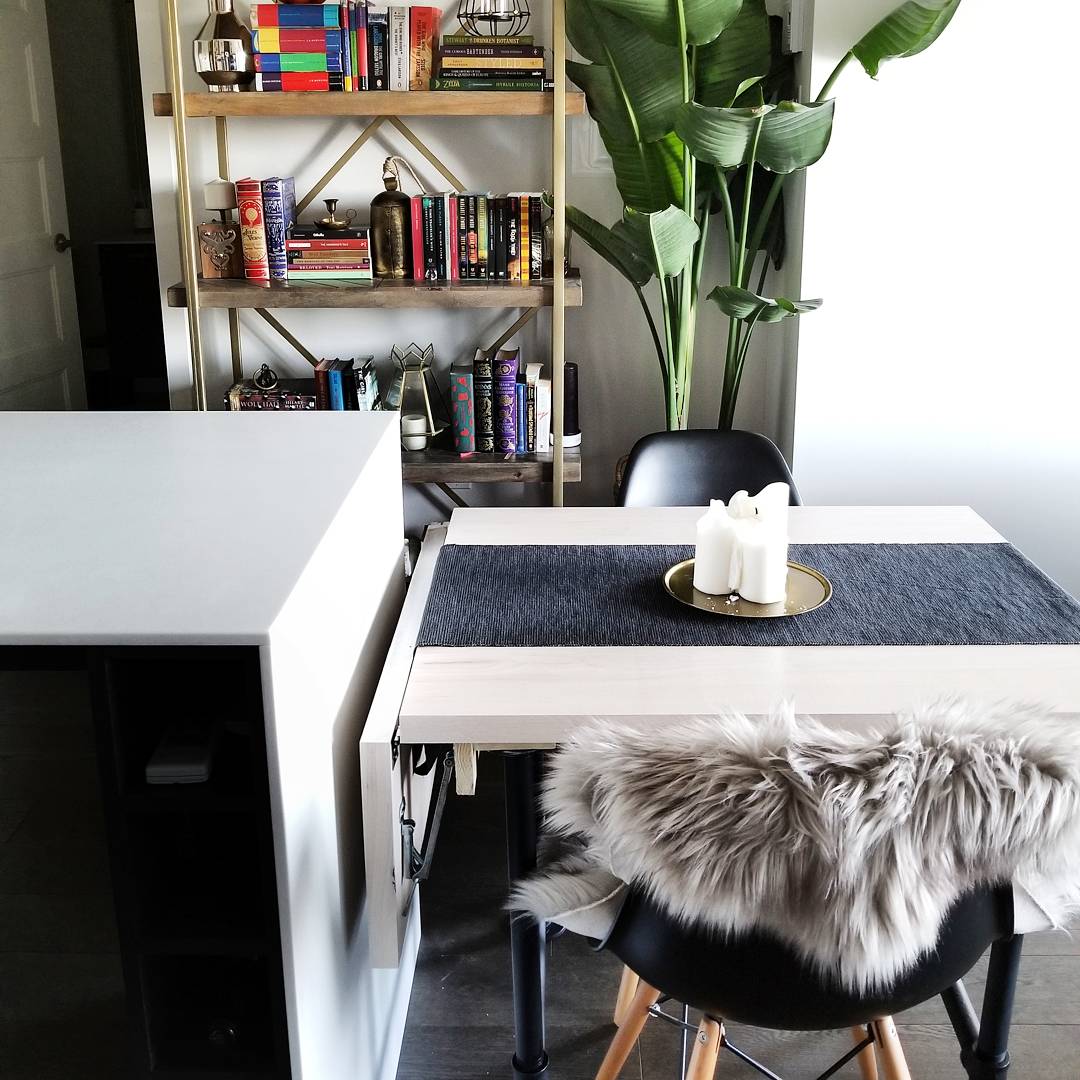 You can close the flaps when you're just two, and you can extend them when you have guests over.
Ikea has a good selection of drop leaf tables, but we built ours ourselves (blog post soon to come!).
#3: Bench seating
Bench seating is great because it can be used for many different things. You can use it as seating for your dining table when you're more than just two, and when your guests leave it can go back to being a decorative piece.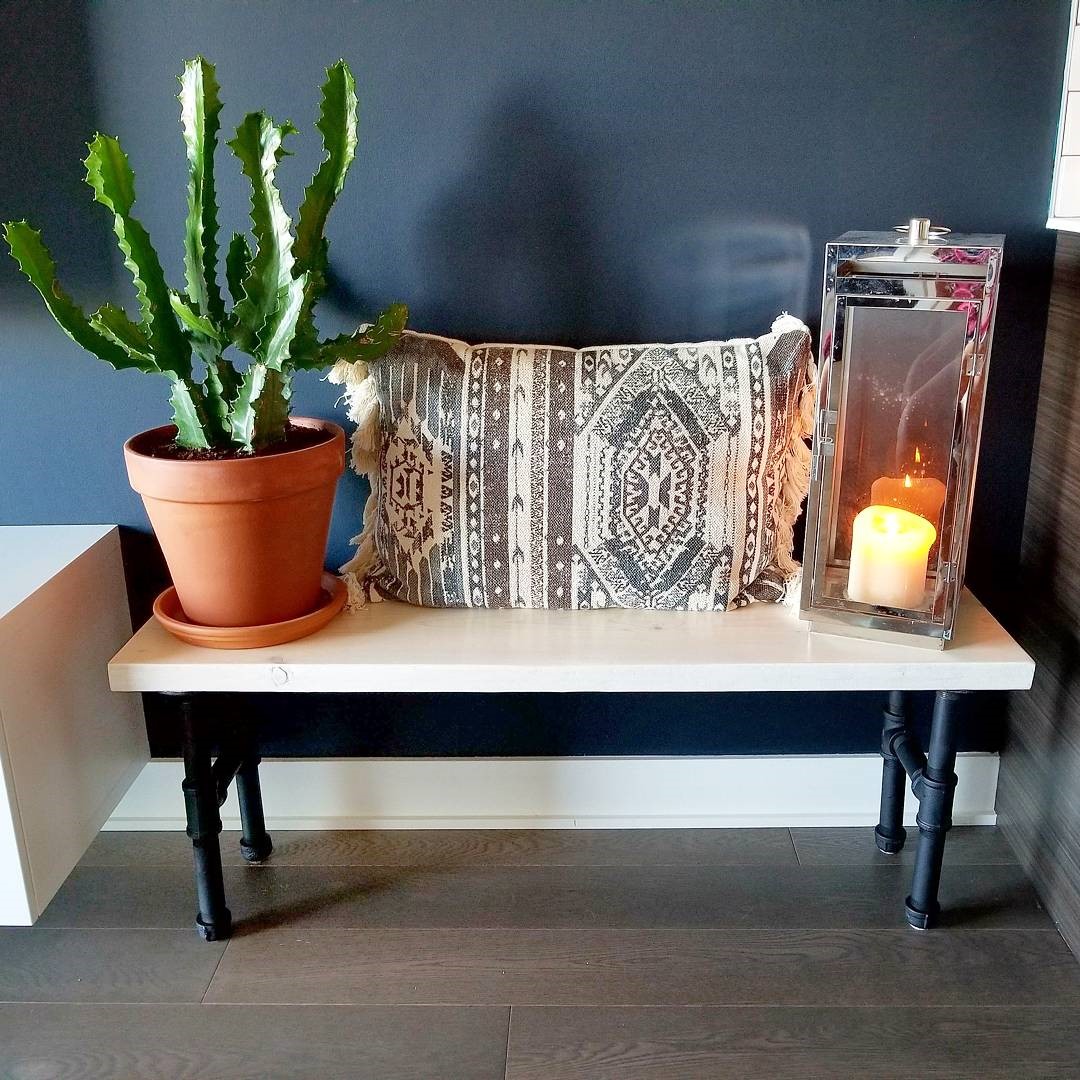 Note: If you're interested in building your own industrial bench, click here.
#4: Ladder bookcase
One of my favorite small space furniture items is the ladder bookcase I have in my bedroom. I had bought it from Ikea years ago when I was still living at my parents' house, and it was a no-brainer bringing it to my condo when I moved out.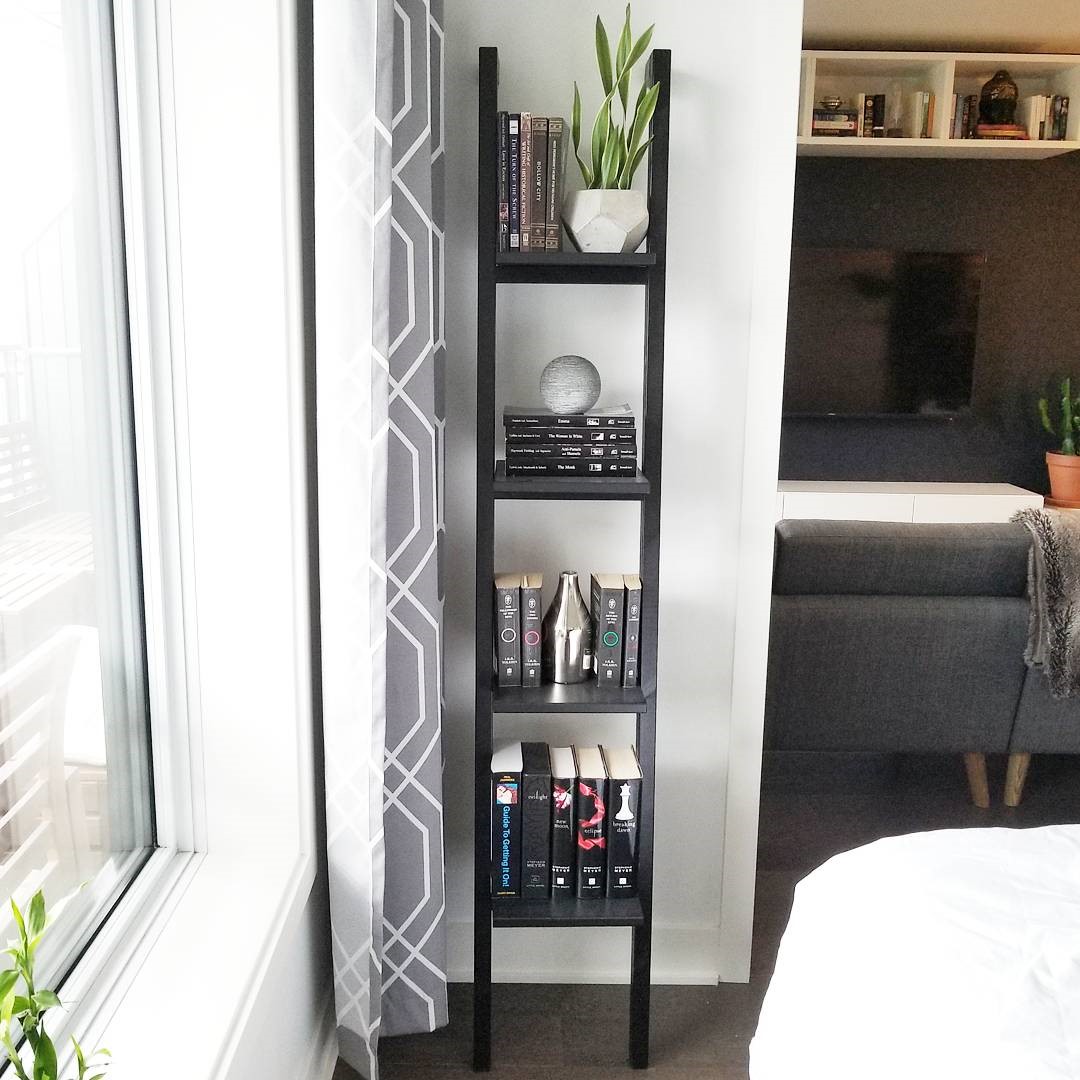 It barely takes up any floor or wall space, and it provides extra storage for your books! If it can fit in my tiny bedroom, it can fit anywhere.
#5: Shoe storage
Shoe storage cabinets are essential to any apartment with no proper foyer/entryway. If you have some wall space, you're golden.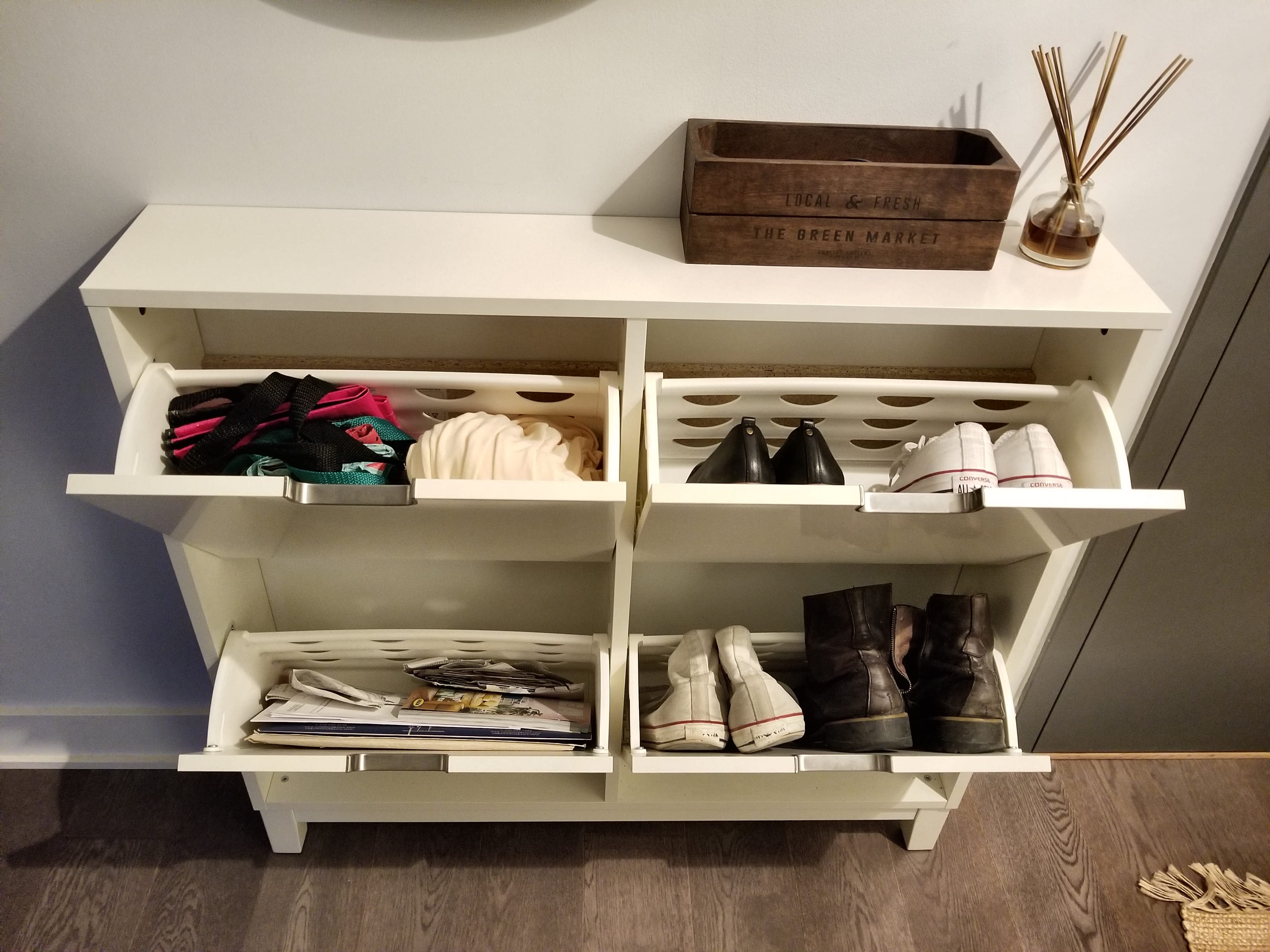 It's a small and slim piece of furniture that is so incredibly useful. I have 4 pairs of shoes in there, all my important bills & contracts, 4 reusable shopping bags, my scarf, and my headphones. And there's still space for more.
#6: Pouf
Poufs are great for small spaces because they're multi-functional. In my condo, I use it both as a coffee table for our couch, an extra footrest, and extra seating.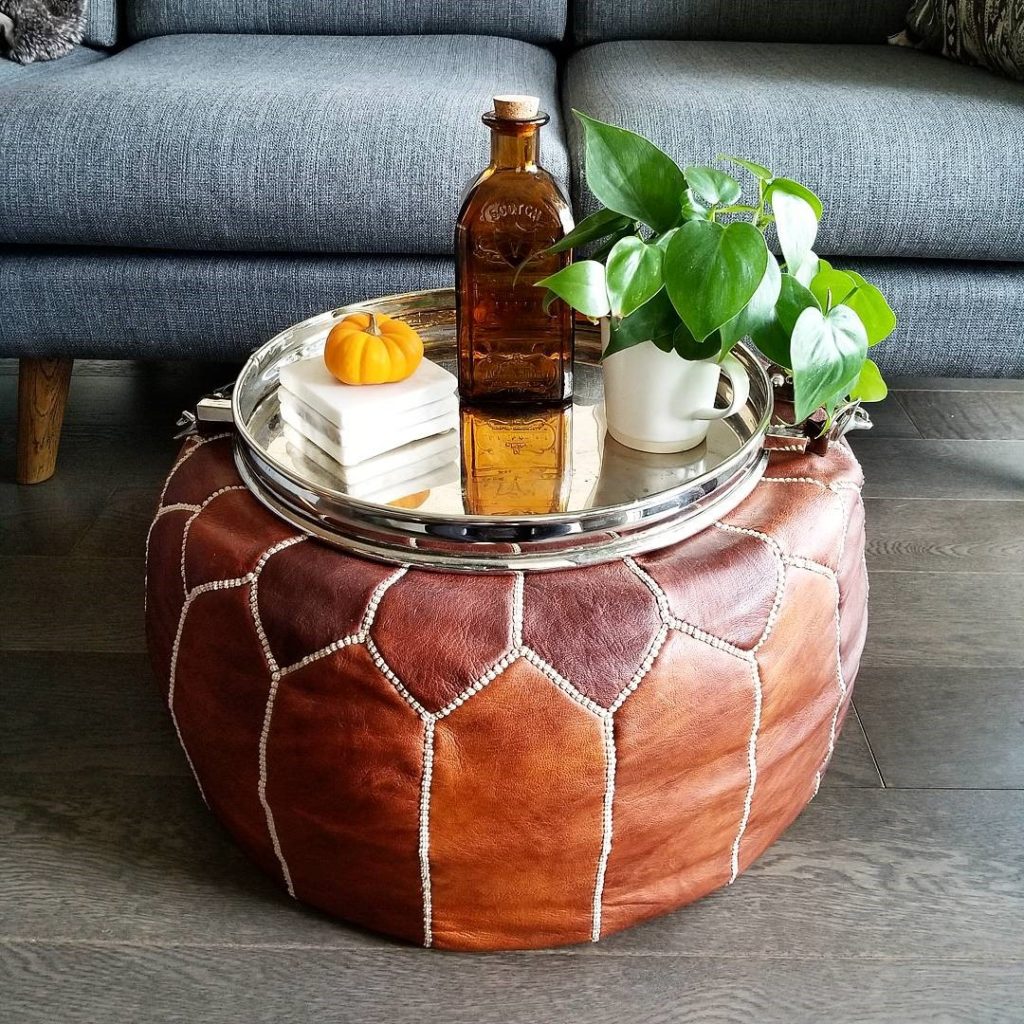 All you need to do to transform it into a coffee table is add a beautiful decorative tray on top. You can find inexpensive silver trays here.