Affordable Accent Wall Ideas for Any Room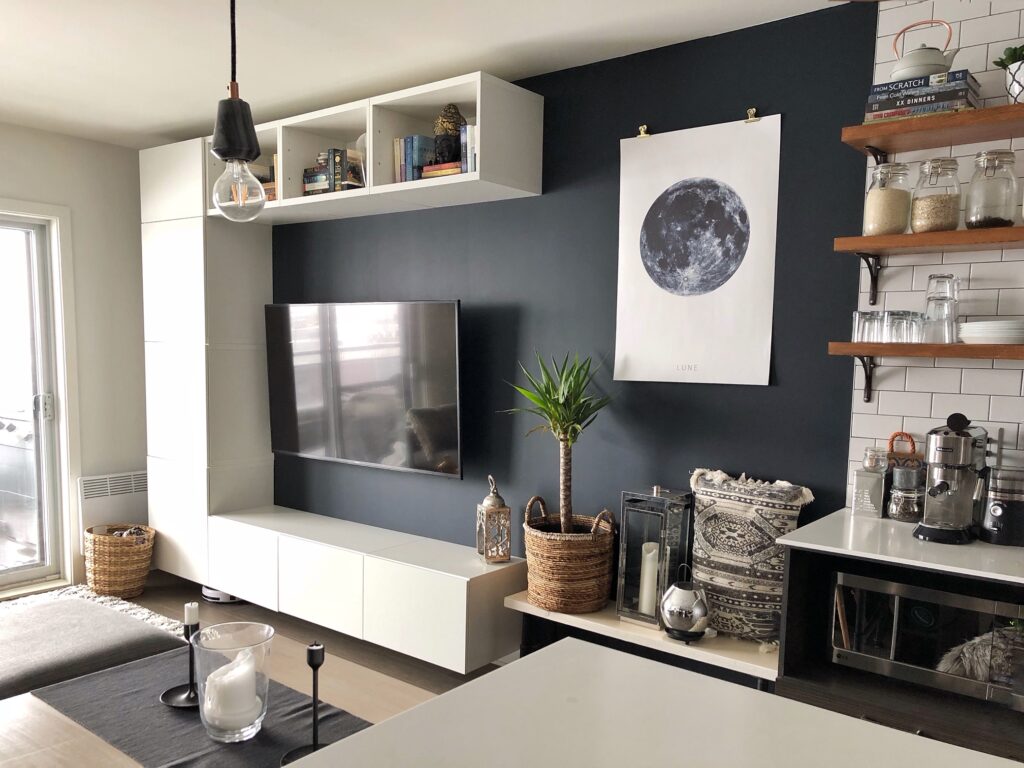 If you think accent walls don't work in small spaces, think again.

Accent walls create a focal point in any home, big or small.

You can have one in your living room, your bedroom, and even your bathroom. It's a creative and easy way to transform the look of your room, and it doesn't need to cost much.

Keep in mind that an accent wall is meant to be the main focus of your room, so choose a wall that's prominent. For example, a wall that has a fireplace, a built-in bookcase, or a large piece of furniture.

Here are some affordable accent wall ideas for your home.
Wall panel
A wall panel is one of my favorite accent wall ideas.

There are so many affordable ones to choose from, and most of them are sold at your local hardware store.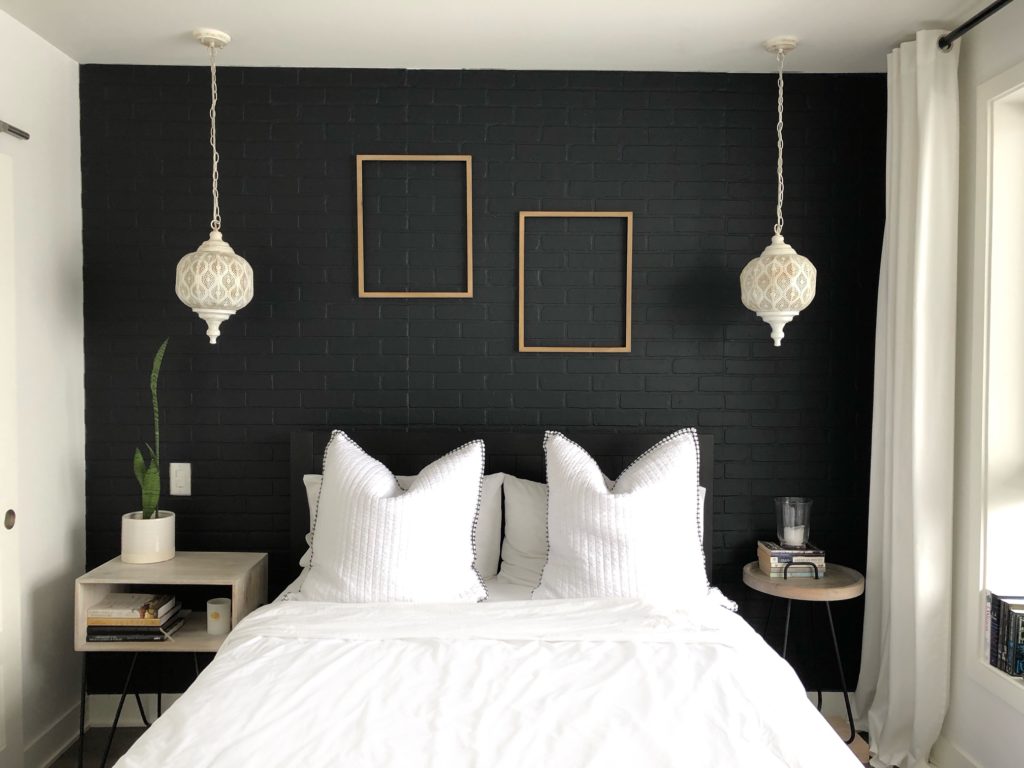 You can go for a classic textured faux brick wall, faux distressed wood panels, or any other kind of panel that you think would add visual interest to your room.

Depending on the type of panel you choose and how big your wall is, you'll generally get away with just spending between $80-$120 for all the panels (so roughly $40 per panel).
Temporary wallpaper
Although wallpaper can be expensive, temporary wallpaper is a different story. And it's a growing trend in terms of affordable accent wall ideas.

Temporary wallpaper is sold on popular sites like Amazon and Wayfair, and there are so many different designs to choose from. Plus, they're so easy to install and remove since they're peel and stick.

Having a wallpaper accent wall is a great way to direct attention to a certain area in your room. If you've ever wanted to make a seriously bold design move, this'll hit the spot.
Bold paint color
One of the easiest and cheapest accent wall ideas is painting a wall a bold color. All you'll need to pay for is the bucket of paint, a trusty roller, and tape.

And no, the color doesn't necessarily have to be bright like red or orange to make a statement.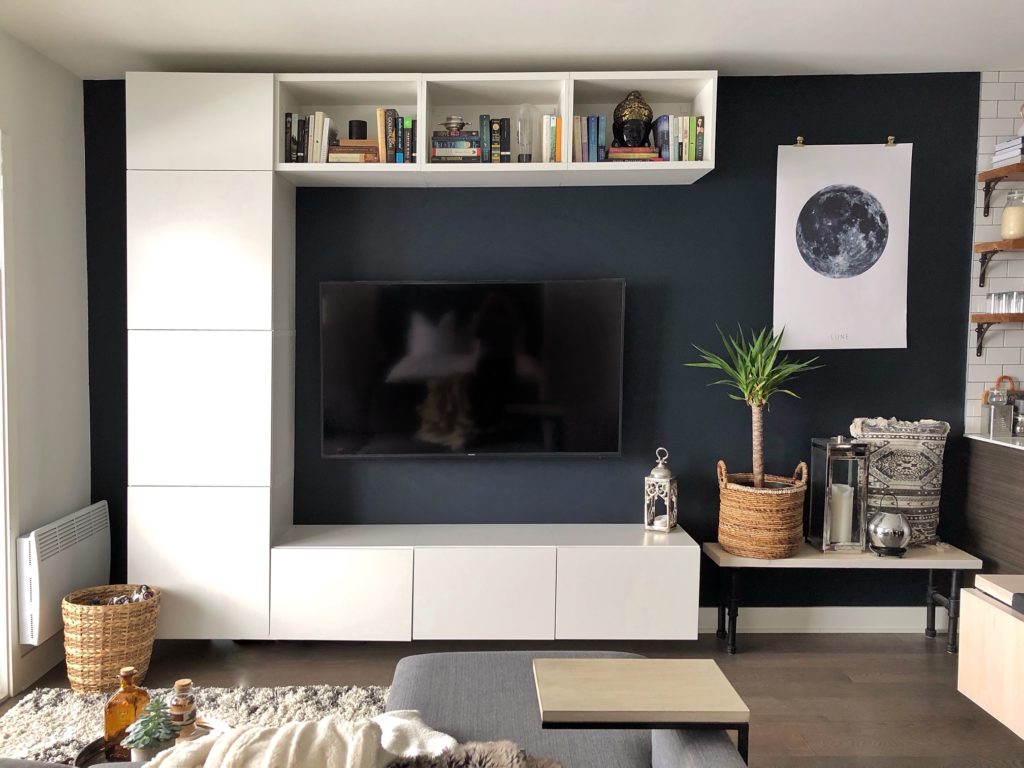 You can use a dark color such as navy blue to create a warm atmosphere, or you can opt for a lighter shade to create a calm space. Whatever you do, choose a color that works with the rest of the colors in your home.

Even if your other walls are white, the white paint has an undertone (pink, grey, blue, green, etc.) and you need to make sure the undertone won't clash with the accent wall color you've chosen.
Stenciling
If you want to get creative and have a fair amount of free time to complete a project, you can try your hand at stenciling.

You can buy stencils online for cheap, and all you need to do is use paint to imprint the stencil in a uniform fashion on your accent wall.

It requires patience and precision, sure, but how great is it going to feel when someone compliments your hard work? Better yet, how great is it going to feel to be greeted by your work every time you enter the room?
Check out this stenciling guide on HGTV if you need a little help.
Gallery wall
A creative accent wall idea is a gallery wall.

What's a gallery wall, you ask? It's a cluster of picture frames you can hang on a wall to bring style and personality to any room.

A collage, if you will.
There are different ways you can arrange pictures frames – IKEA has a helpful guide on how to hang a gallery wall. And speaking of IKEA, they conveniently carry affordable frames you can use.

If you want to be thrifty, you can go to a thrift store and buy used frames. You'll probably find great ones with very little wear and funky shapes.