How to Use Less Plastic at Home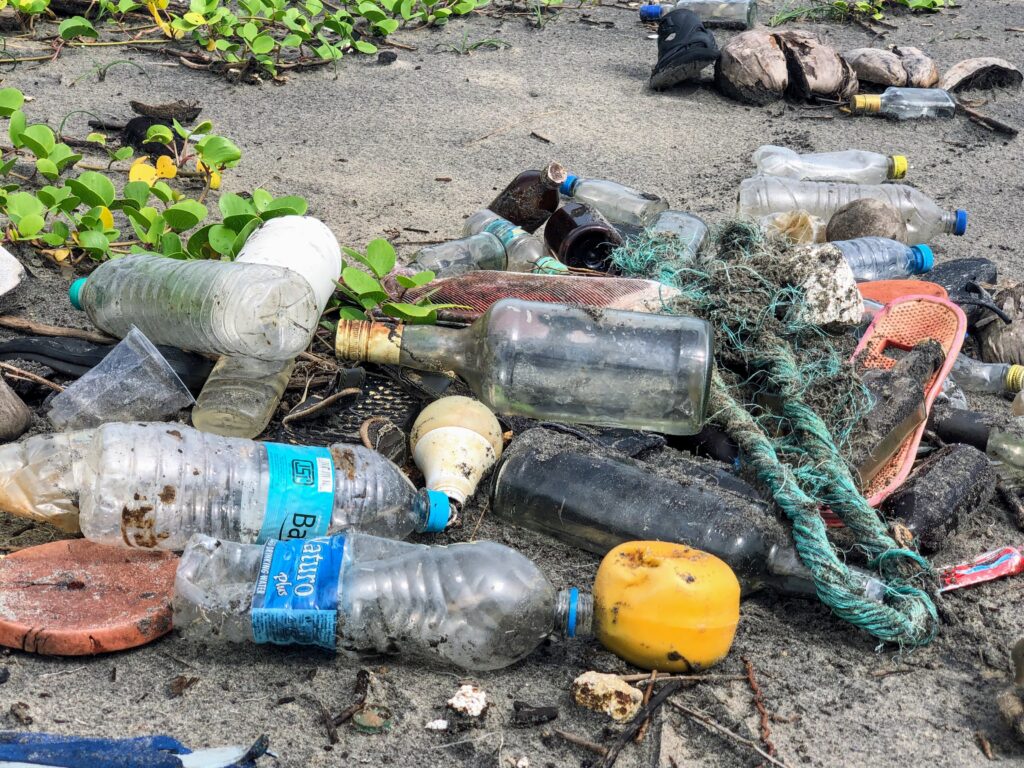 Small space living is not only about living in a small space.

It's also about living sustainably and being conscious about how our daily habits affect the world around us.

One of the first steps toward a more sustainable lifestyle is reducing waste. More specifically, learning how to use less plastic at home.
Plastic pollution is one of the biggest environmental concerns we're currently facing.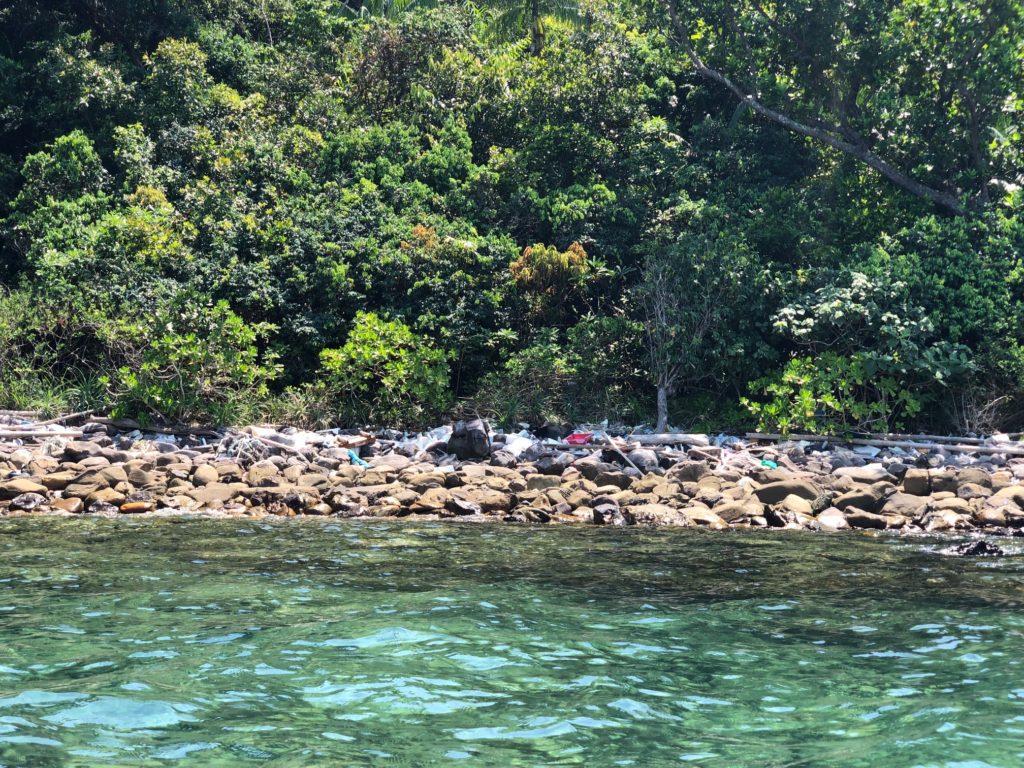 According to studies conducted by Surfers Against Sewage, there are roughly 8 million pieces of plastic that end up in our oceans every single day.

Combined with the fact that it takes about 1,000 years for plastic to biodegrade… well, let's just say we're in big trouble.
The numbers seem unbelievable, but think about how much plastic you actually use.
How many plastic bags, plastic bottles, and other single-use plastic items.
It's time for a change, wouldn't you agree?

If you're looking for ways to live more sustainably, read on for 5 easy tips on how to use less plastic at home by switching to plastic alternatives.
Reusable grocery bags
The first lesson on how to use less plastic is to use reusable grocery bags instead of plastic bags.
I stopped accepting plastic bags from stores over ten years ago, and every time I say "no, thanks," I feel like I've done my small part for the environment.
Many grocery stores have started charging for plastic bags, which is a great step toward discouraging their usage, but it's still not enough.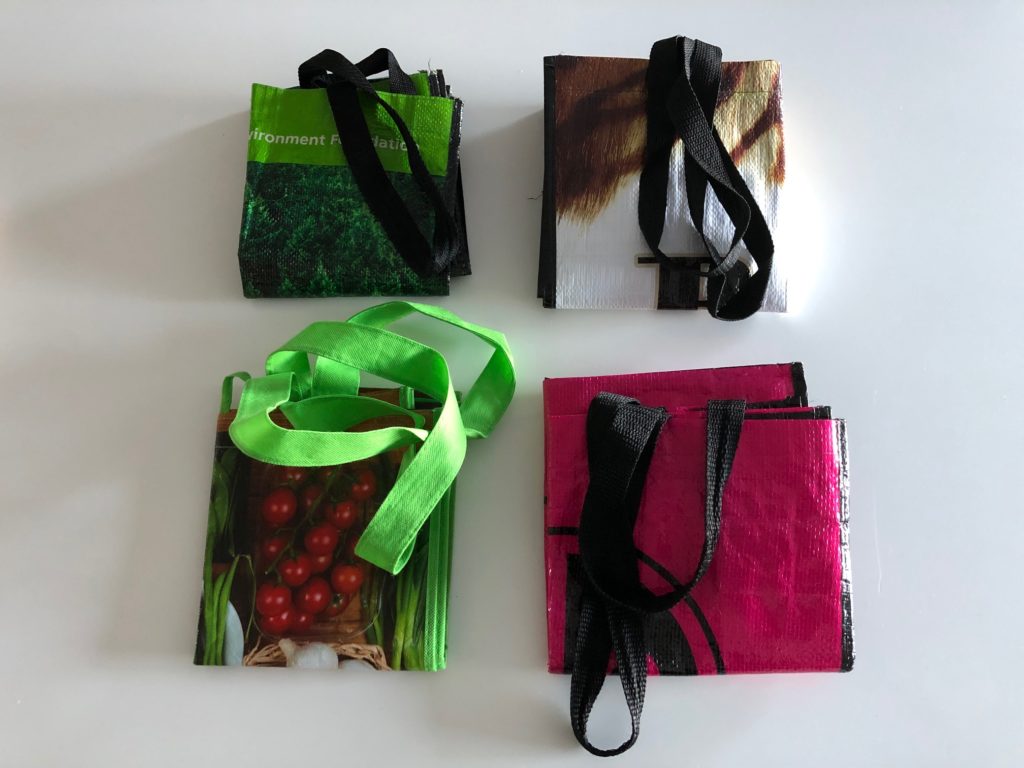 There is no reason why you can't grab a few reusable bags from home before you head out.

Reusable bags are generally sold at grocery stores, but a reusable bag can literally be any sturdy bag that you can use whenever you purchase anything.

If it makes things easier, you can keep a few of them in your car, your purse, or your backpack in case you decide to buy something on the fly.
Reusable produce bags
A lot of people bring their reusable grocery bags when they go to the store, but they still use plastic produce bags for fruits, veggies and herbs.
News flash – they're just as bad as plastic grocery bags.
Think about how many different fruits and veggies you buy, and how many bags you use to separate them all.

The solution?

I bought the ones linked above from Amazon and they are awesome.

They're durable and can easily be washed by hand (or machine washed on gentle cycle).

Bonus – they're made from recycled plastic bottles!
Filtered water
I'm not sure why anyone who has the privilege of living in a country that is able to provide potable water would opt for bottled water instead, but it's happening.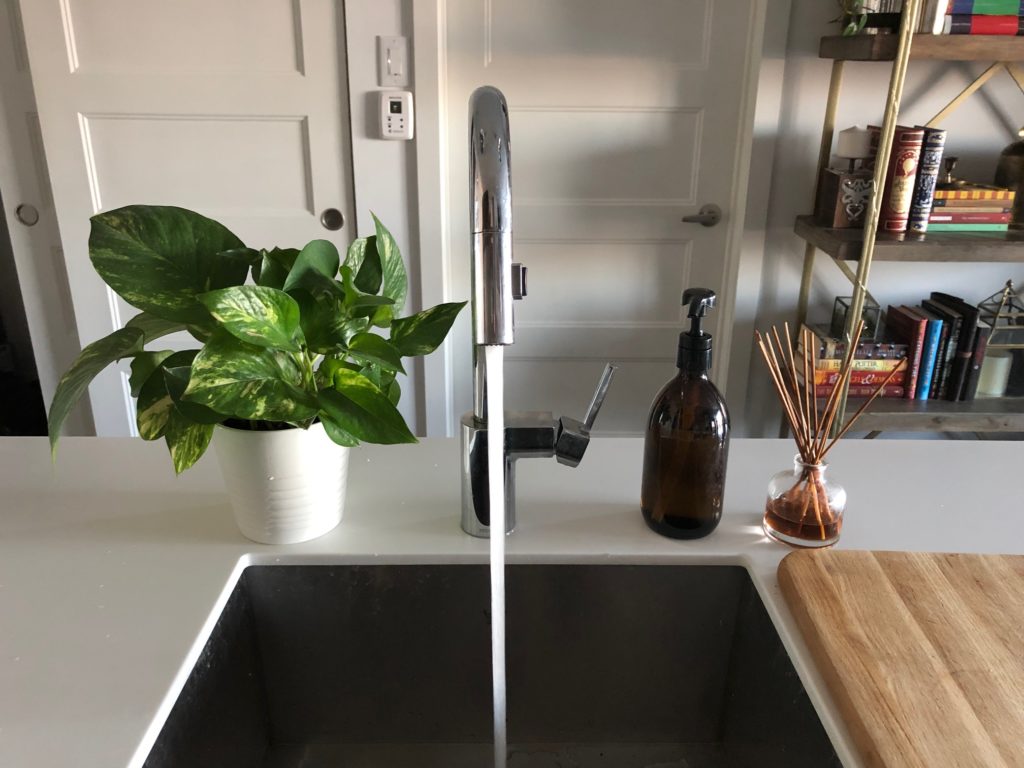 Some argue that the taste of bottled water is better…

Some argue that tap water contains too much chlorine…

Fine.

But the solution isn't bottled water.

Here are some alternatives you can use:

Install an additional water filter under your sink

Buy a Brita filter (or any other brand)

Buy a refillable water dispenser/water cooler

Get a refrigerator with a built-in water filtration system

Quit being a baby and drink tap water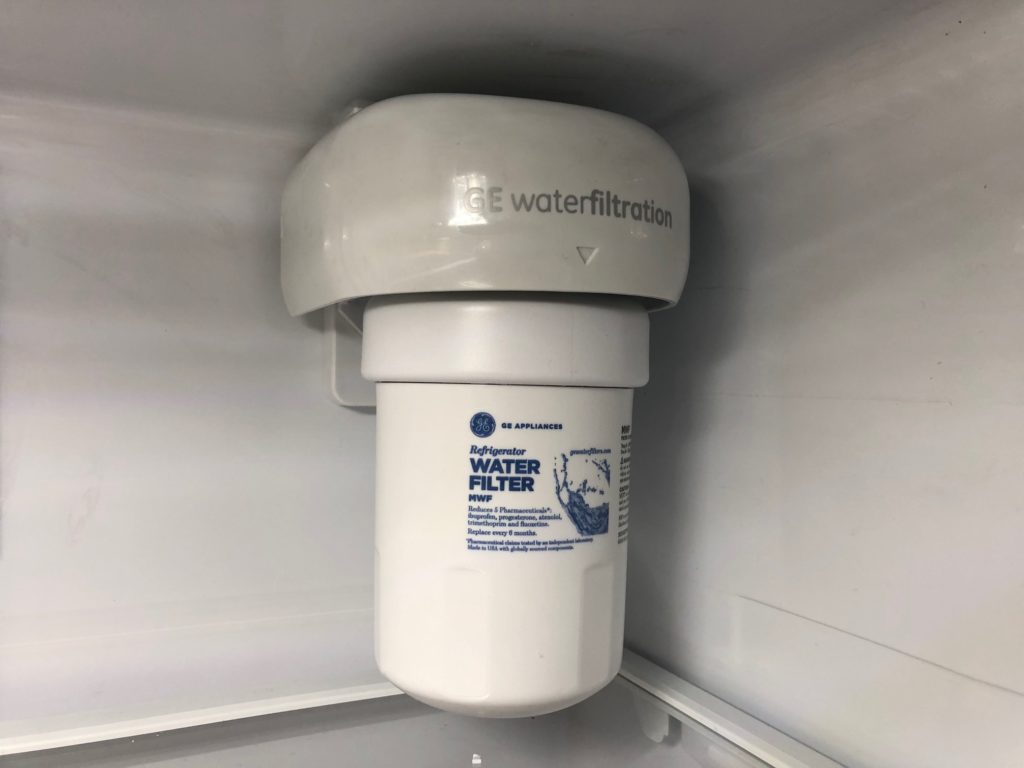 If you're using bottled water just for outings, consider buying a reliable thermos and filling up from home.

We use the Contigo brand and our water stays cool for over 12 hours (seriously).
You can also use it to transport hot beverages, and it'll keep it hot for the same length of time.
Glass containers, silicone bags or beeswax cloth wraps
When I sat down and thought more about how to use less plastic at home, I realized there's absolutely no need for Saran Wrap or Ziploc bags.
I've been Saran Wrap and Ziploc-free for the past two years, and I don't miss them at all.

I use glass containers and reusable food-grade silicone bags to store leftovers (duh!)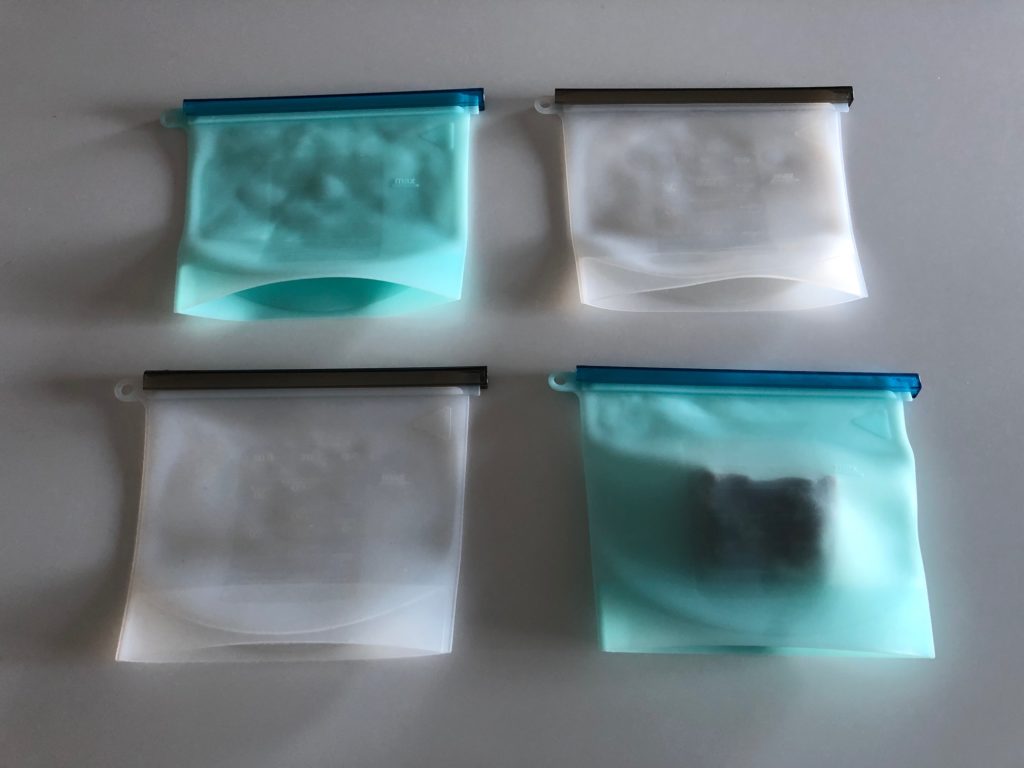 The silicone bags were a recent purchase, and we love them. Plus, they're freezer, dishwasher and microwave safe.

We also have three containers shaped like the specific vegetable that we want to store (onion, lemon, and garlic) because those are things we never use in full and always have to store away.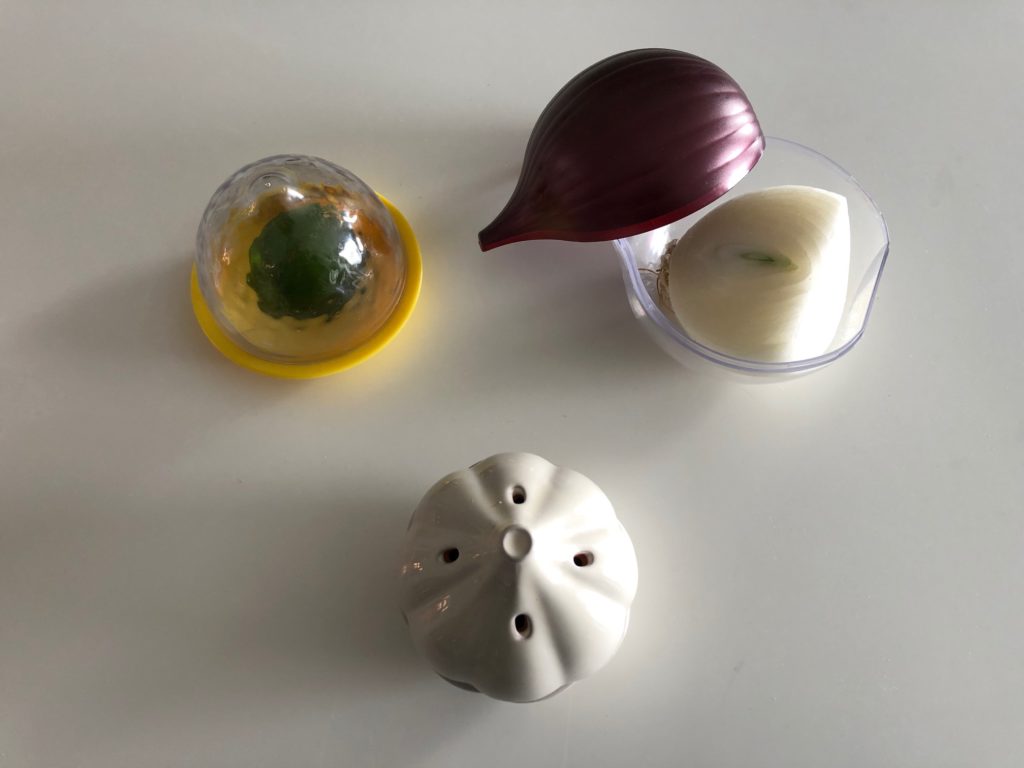 Plus the containers are so much fun.

If you don't want to use glass containers, silicone bags or fun-shaped containers, you can buy or make reusable beeswax cloth wraps to cover your leftovers.
Bamboo toothbrushes
You might not think that throwing out three plastic toothbrushes a year is a big deal, but it's a small step toward learning how to use less plastic at home.
I switched to bamboo toothbrushes a year ago, and I don't think I'll ever use a plastic one again.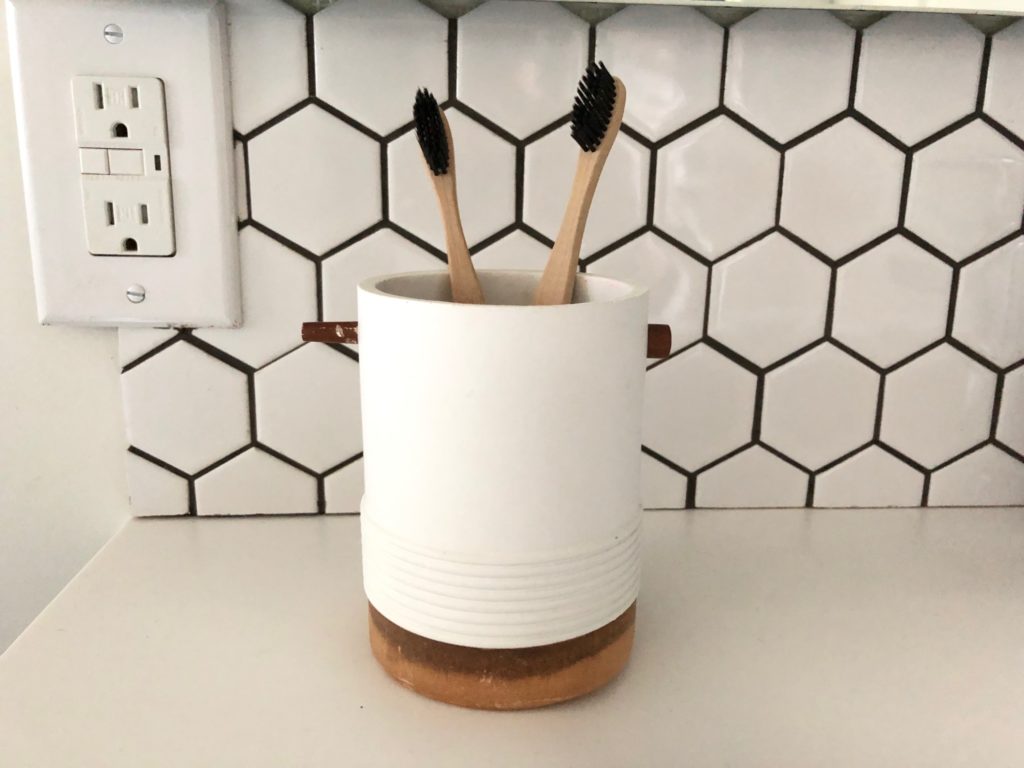 They're just as effective, and let's be honest, they're way prettier.

As an interior design enthusiast, displaying a cute bamboo toothbrush over a fluorescent purple plastic one makes me happy.
It's a win-win for your bathroom decor and for the environment – woo!

Reusable dental floss holder
If you're like me, you're completely grossed out by sticking your fingers in your mouth when flossing.

It was one of the main reasons I didn't used to floss, until I switched to dental floss sticks.

I loved the sticks – my hands would stay clean and dry, and my flossing time was cut in half.

But a few months ago when my husband and I were discussing how to be more sustainable, he pointed out that my single-use floss sticks are probably not that great for the environment.

I panicked.

If I couldn't use those sticks, I knew I'd stop flossing altogether.

I frantically did some research to see if there was an alternative solution, and lo and behold, the reusable dental floss holder.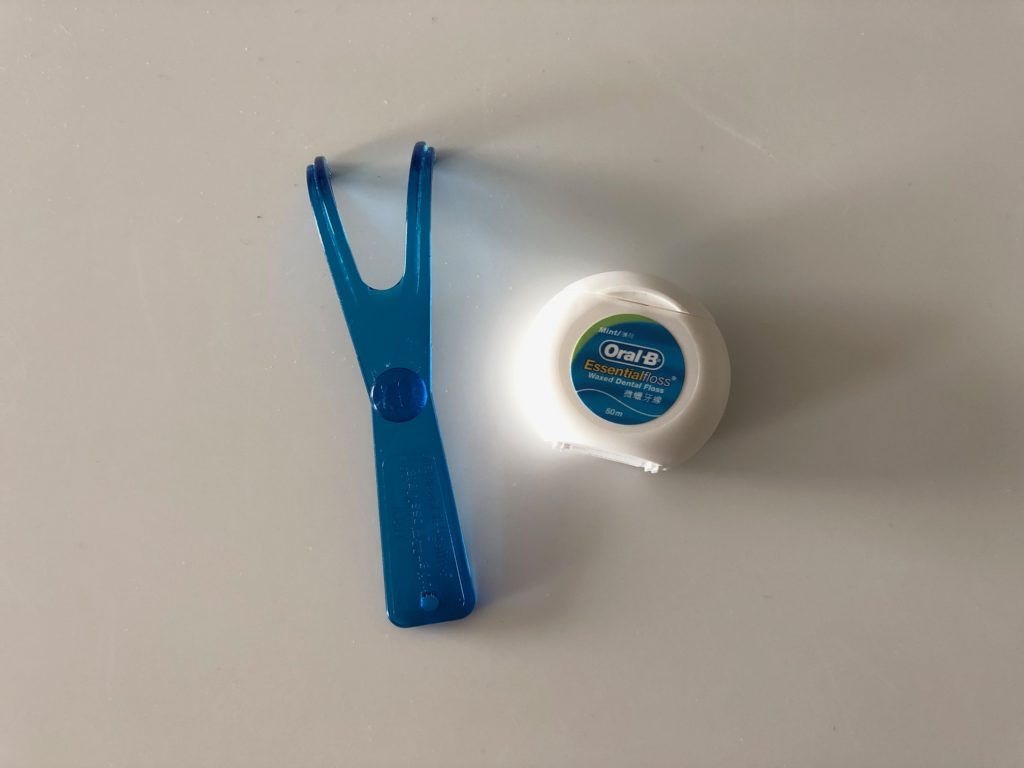 It took a few tries before I got used to it, but I promise it works like a charm.

If you want to go one step further and use natural dental floss, I read about biodegradable silk floss (made by silkworms). I haven't tried that yet, but it's something I'll definitely look into in the future.