5 Ingenious Storage Ideas for Small Spaces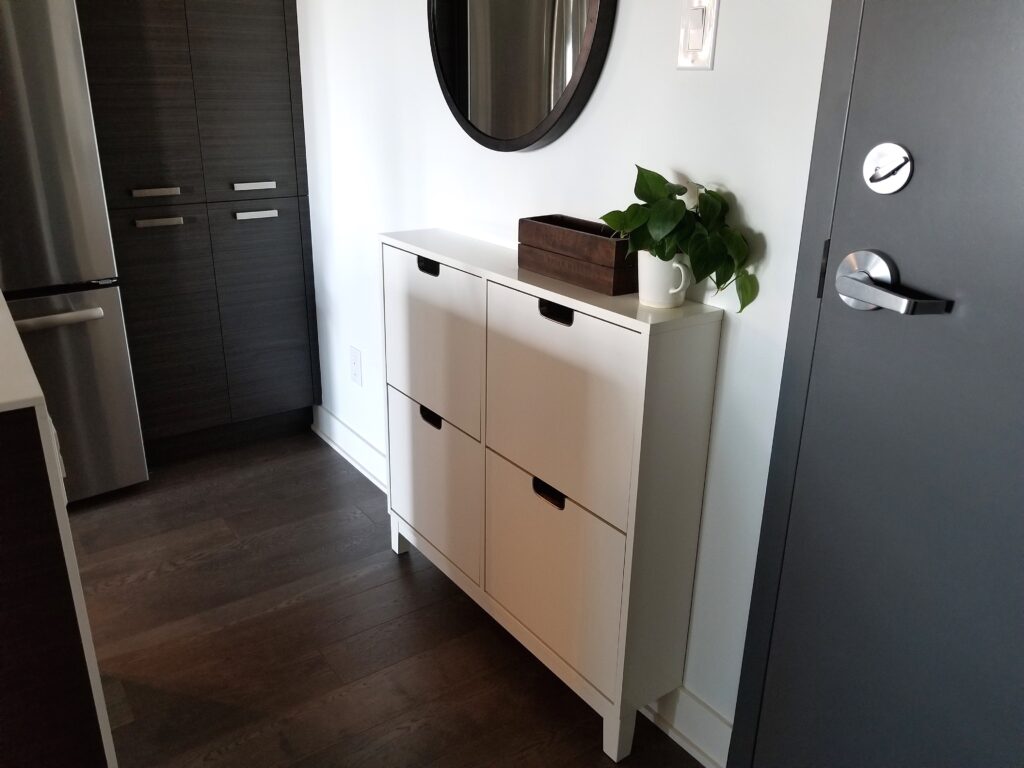 If you're downsizing to a smaller home, the first thing you need to think about is storage space. The more storage space you can fit into your small home, the better.
When I was doing research before we moved in (and by research, I mean Pinterest), I found some super ingenious storage ideas for small spaces.
Lucky for you, you don't have to waste 147 hours of your time on this. I've compiled a list of all my favorite storage space ideas that I've used in my home, proving that they actually work.
5 storage space ideas for your small space
Bedroom storage
My bedroom literally has space for just 1 bed, 2 small bedside tables, the slimmest ladder bookshelf you've ever seen, and a floor vase.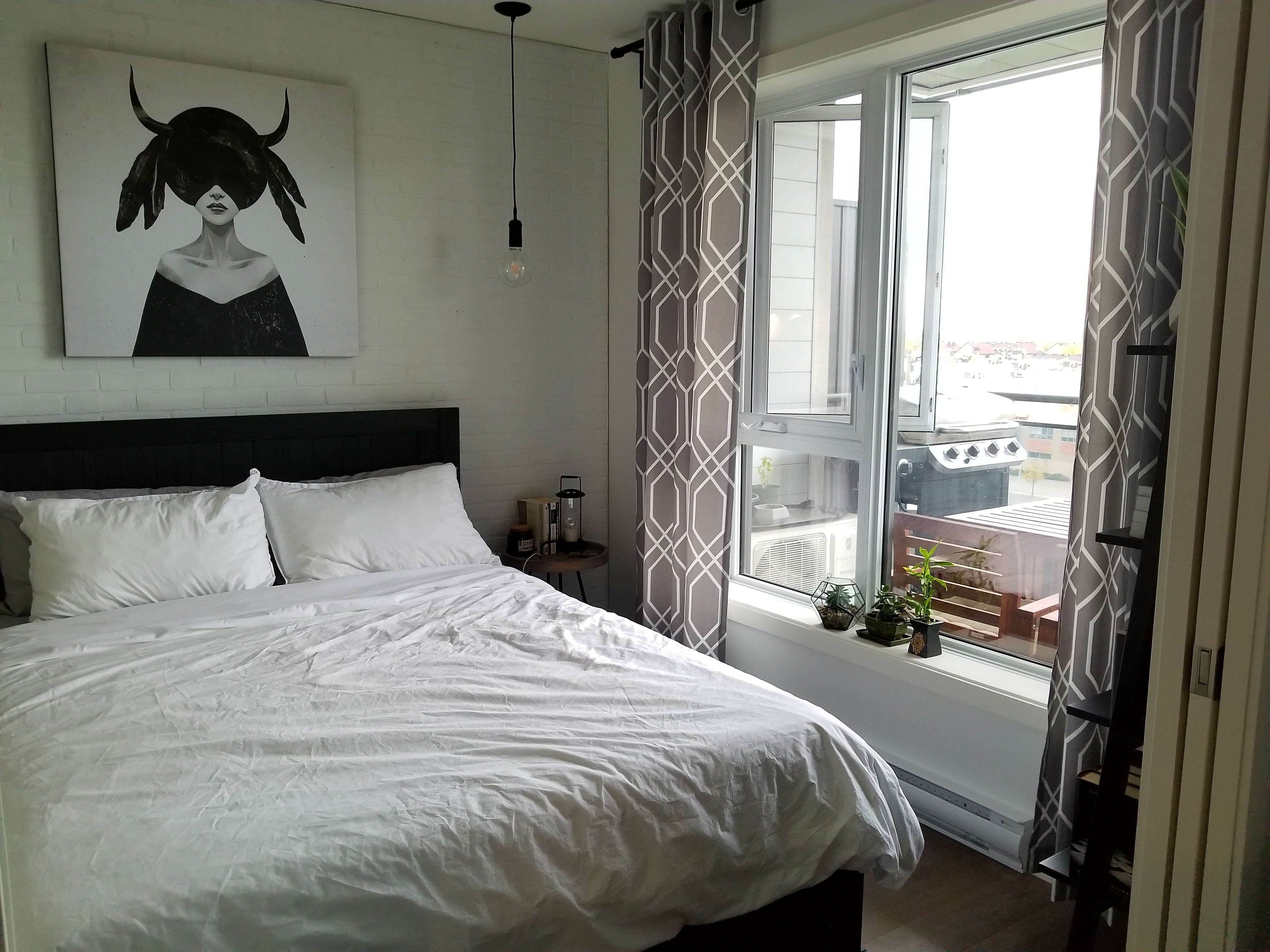 So you can see how fitting a dresser in there is completely out of the question. A bed with drawers, however, is a different story.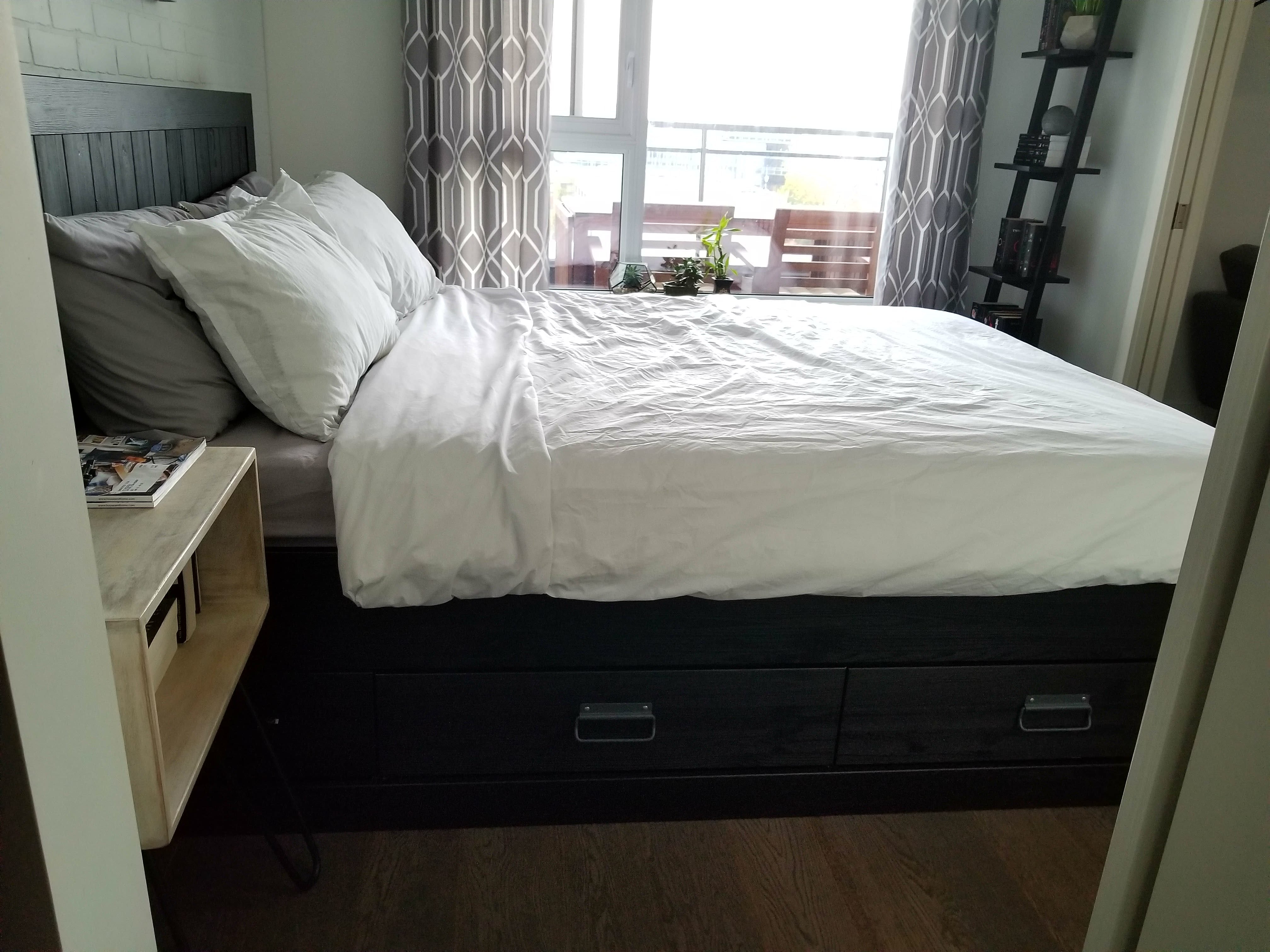 I cannot emphasize enough how important it is to have bed storage in a small space. It's a lifesaver you guys. And where better to look than at Ikea?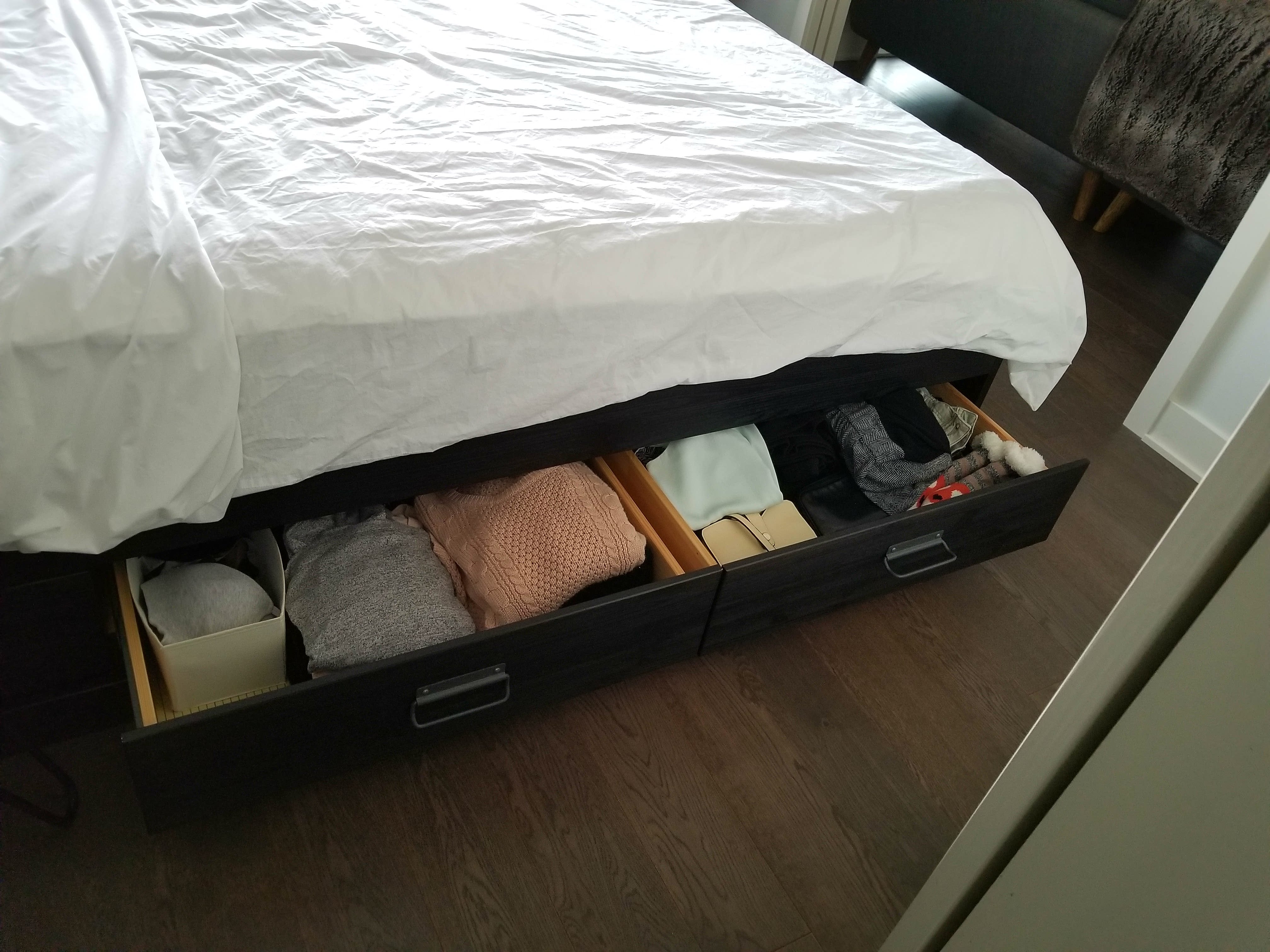 I rotate through seasonal clothing by storing clothes I'm not currently using in the bed drawers. It's absolutely key, especially if you don't have much closet space.
Speaking of….
Closet storage
If you knew how little closet space my boyfriend and I share, you'd cry. Well, you're about to find out, so get ready.
We were able to maximize on space here by building custom closet storage. We could have used Ikea's PAX system, but our closet has an obnoxious air exchanger box that gets in the way.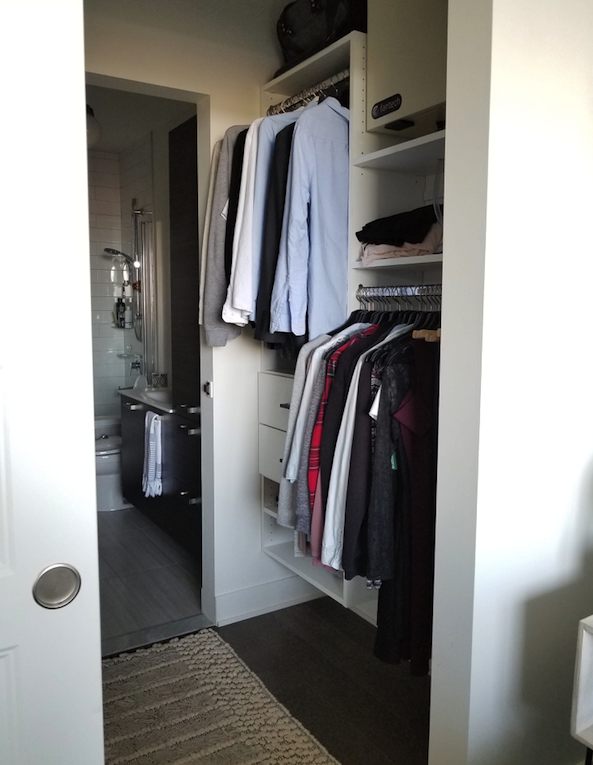 We don't have that many clothes to begin with so we didn't have to add any storage boxes, but that doesn't mean we can't. There's plenty of space for nice storage boxes/baskets on the floor.
Entryway storage
Since I live in a tiny condo, I don't really have a foyer. You basically walk directly into my kitchen, but there is a chunk of free wall space right next to the entrance door.
Did I let that space go to waste? No sirrie!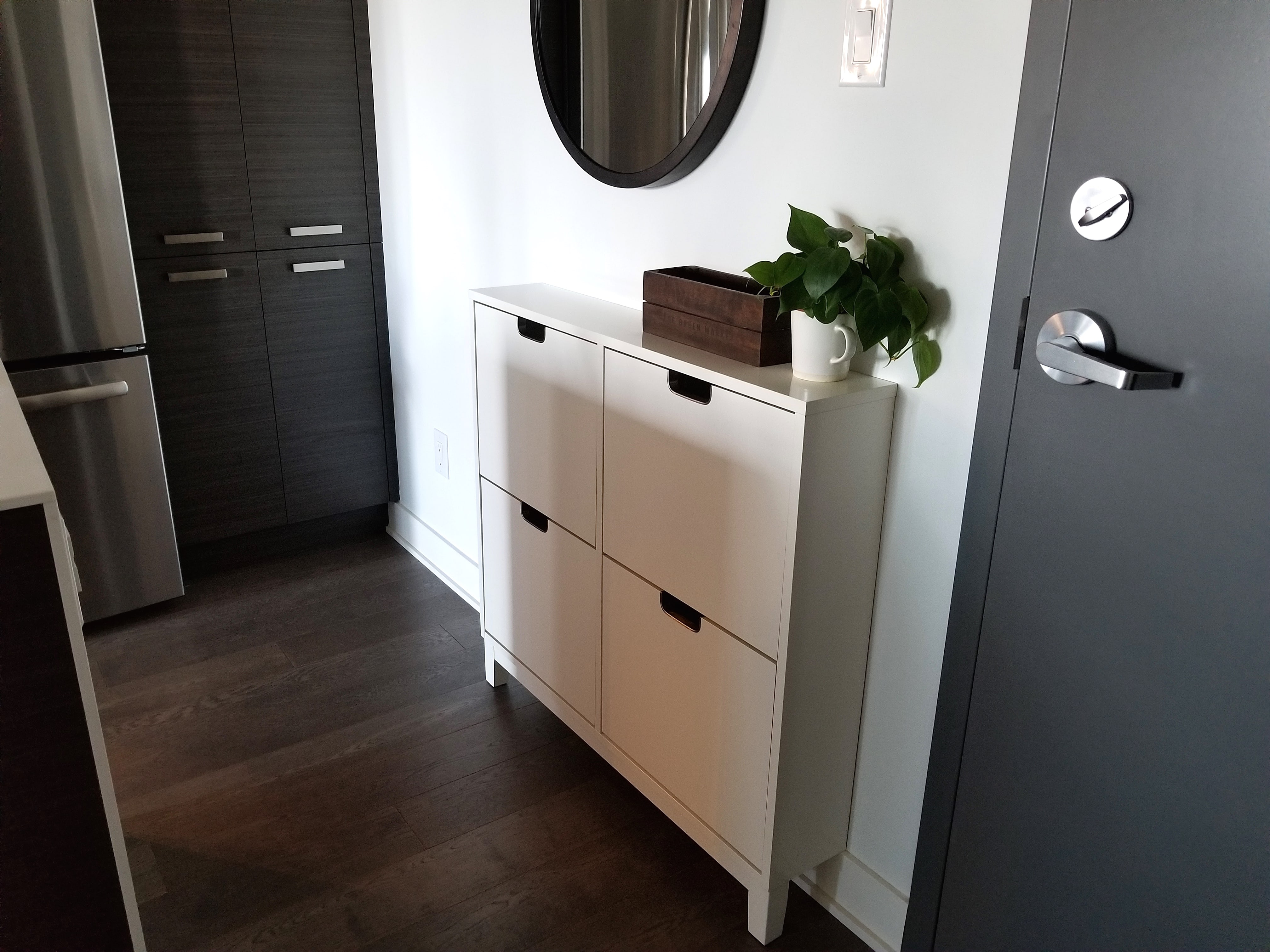 Once again, Ikea comes to the rescue. This shoe cabinet is absolutely essential to any small space. Not only does it offer great storage space for shoes, it's also great for storing grocery bags, bills, gloves, purses… anything really.
Living room storage
My living room only has enough space for a couch and a TV… or so I thought, until I discovered Ikea's BESTA units.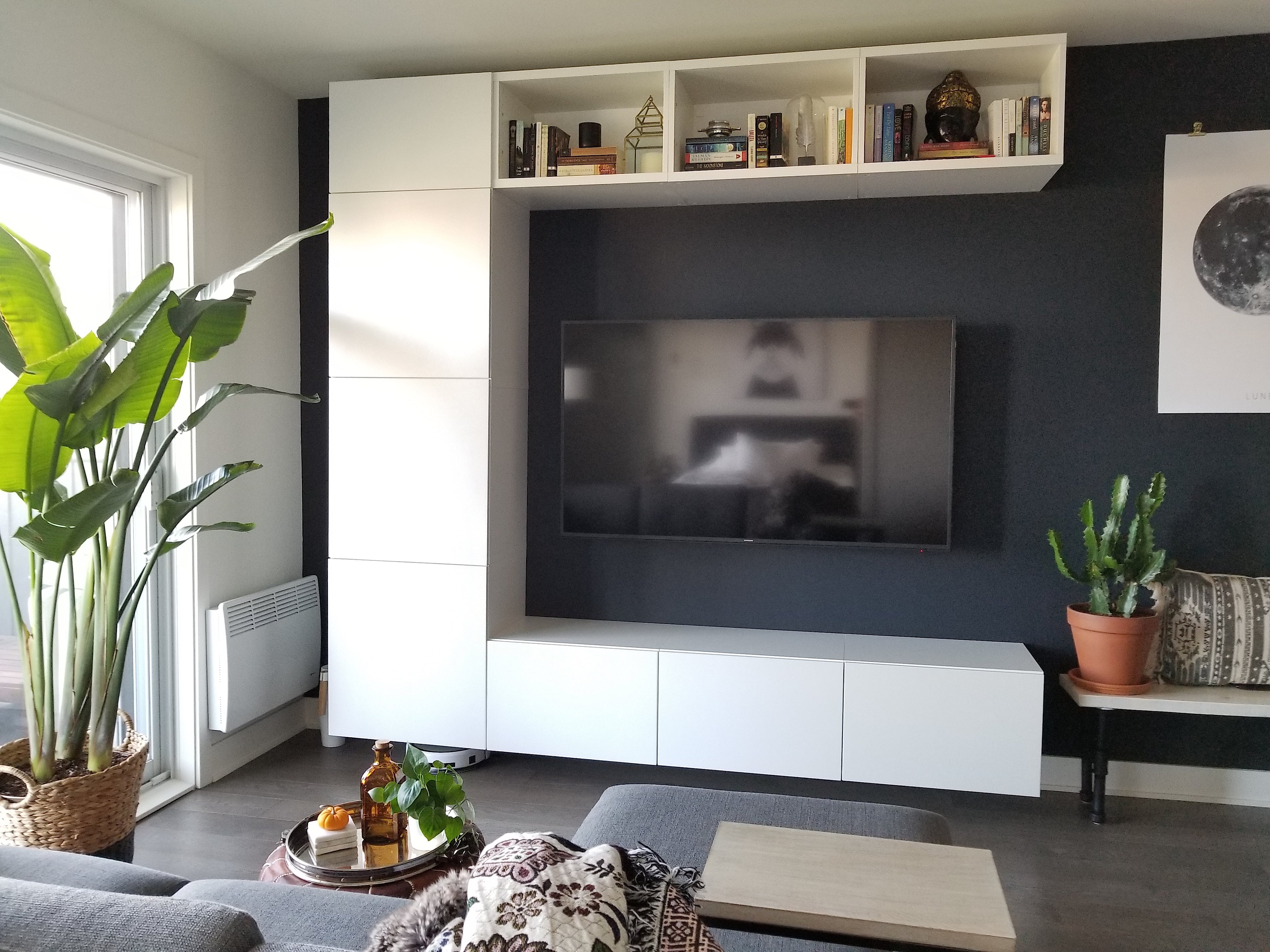 You can customize the heck out of those things. And if you mount them to the wall, you'll have so much extra storage space.
Pro tip: Mounting furniture to the wall gives the illusion that your place is more open and airy because of the empty space underneath.
Balcony storage
If you're fortunate enough to have a balcony, chances are it's fairly small. But, you guessed it, Ikea has small space storage solutions for that, too.
Enter the Applaro storage bench.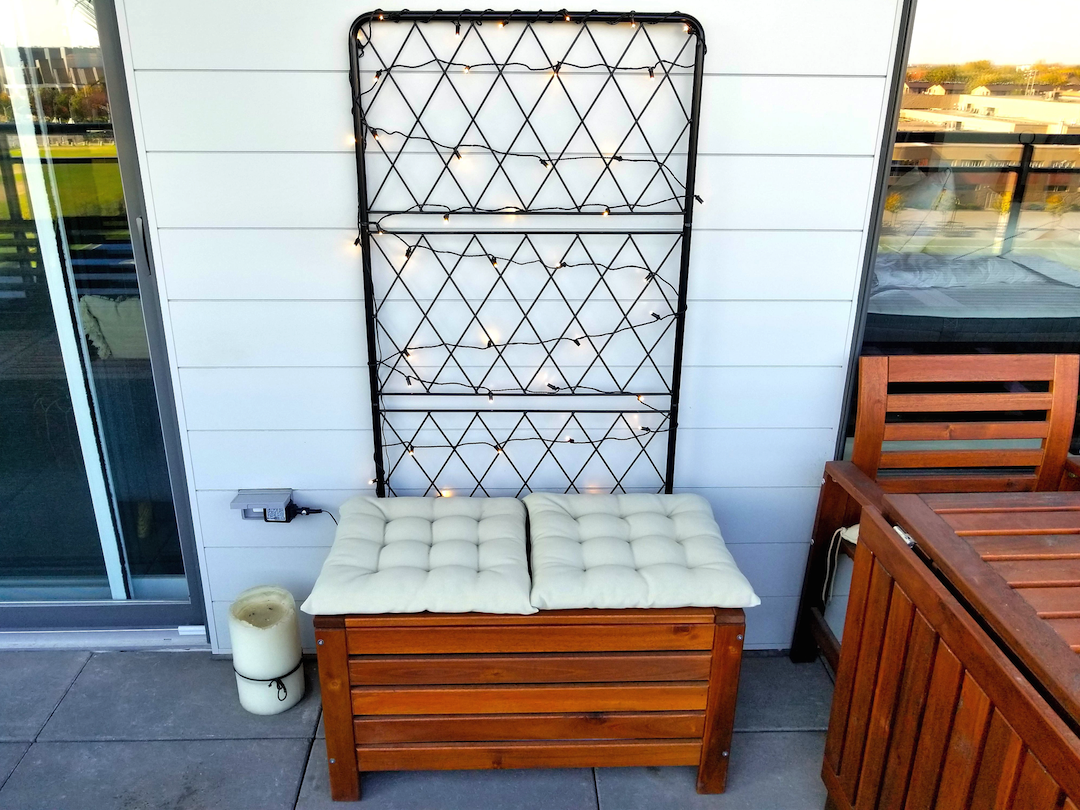 You can get a small storage bench to store your outdoor cushions (or whatever else), and it doubles as extra seating if you need it!
P.s. it doesn't come with the trellis and the lights, but those were also purchased at Ikea.
Key takeaways
Ikea is the king of small space storage solutions

Maximizing storage space is essential for any small home

No, Ikea isn't sponsoring this blog post
If you're into DIY'ing, maybe you'd be interested in these posts:
How to build and mount open kitchen shelving