Small Bedroom Makeover Ideas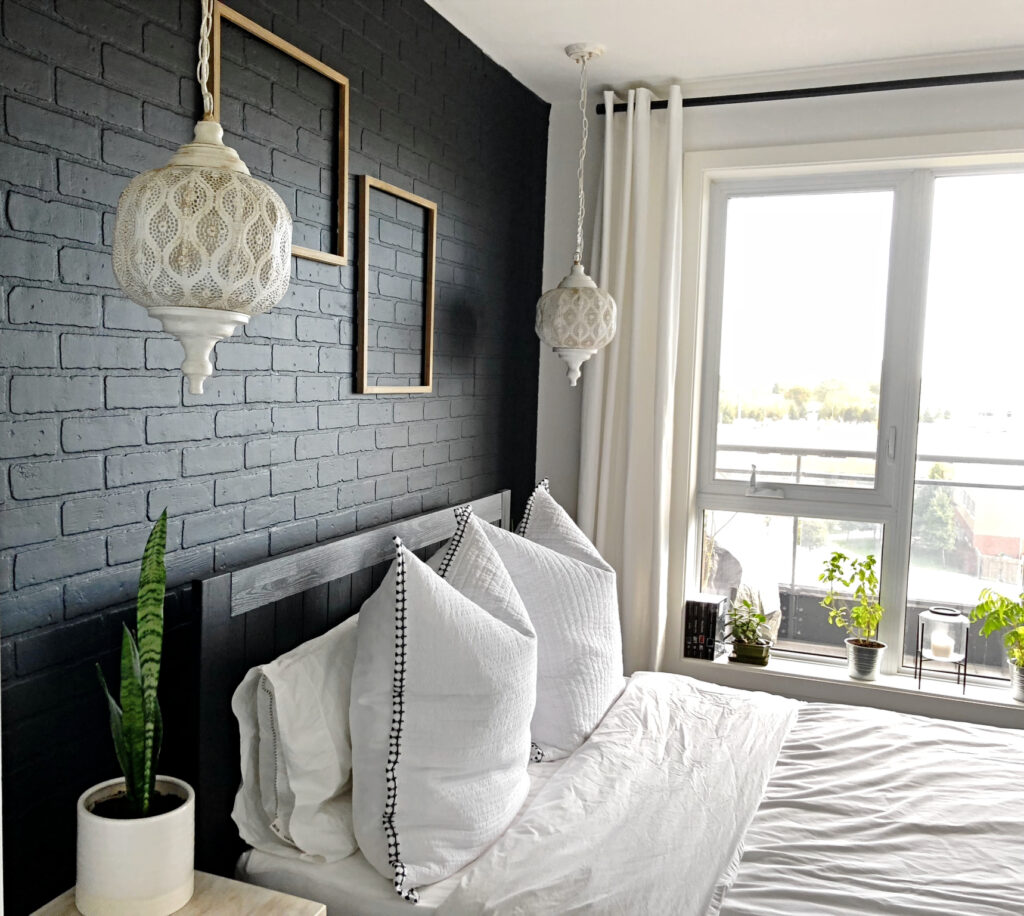 If you've been following me on Instagram, you know that I recently made over my small bedroom. Although I had originally designed it a year and a half ago, I thought it needed a facelift. My bedroom used to be all black and white, two of my favorite (non) colors ever, but there was something missing. It didn't feel as cozy as I would have liked it to.
So I went back to the drawing board and brainstormed a bunch of bedroom makeover ideas. Unfortunately, my laptop had just failed me and I didn't have access to my interior design software, so I used Word (yes, Microsoft Word) to design the whole thing. And you know what? It was a breeze to work with!
I took a picture of my old bedroom and I overlaid different colors and decor items using Word. And lo and behold, I had a brand-new bedroom design ready to go within a week.
Here are some awesome bedroom makeover ideas that will help you redesign your small bedroom.
Idea #1: Accent wall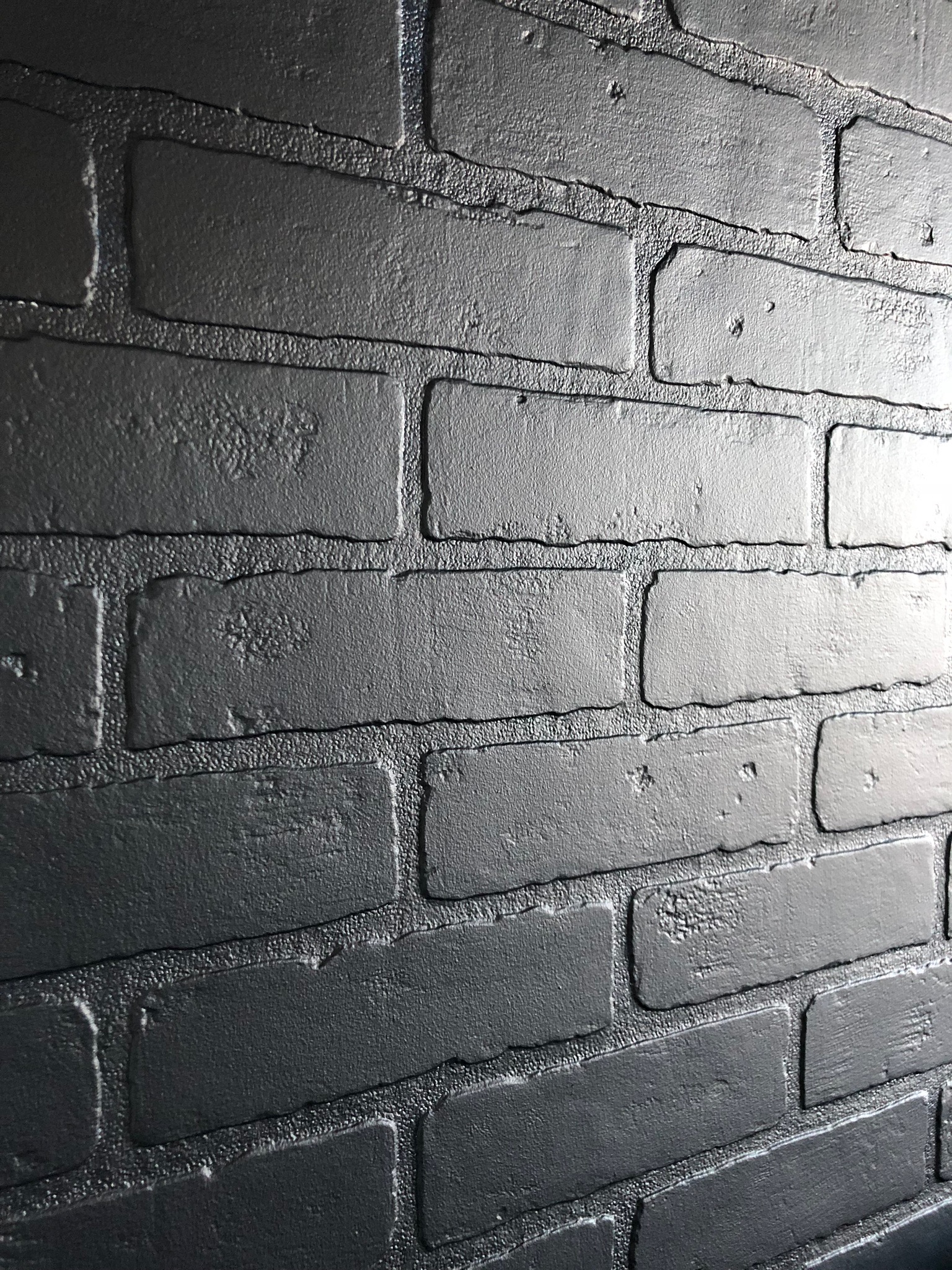 One of the most impactful changes you can make in your bedroom is painting an accent wall. Choosing a bold color really helps it stand out. Since I had originally put up a white faux brick wall, I decided to do a complete 360 and paint it a very dark blue (Pluto by SICO). It is such a rich and cozy color – it really brings the room together and creates a truly dramatic focal point.
Idea #2: New lights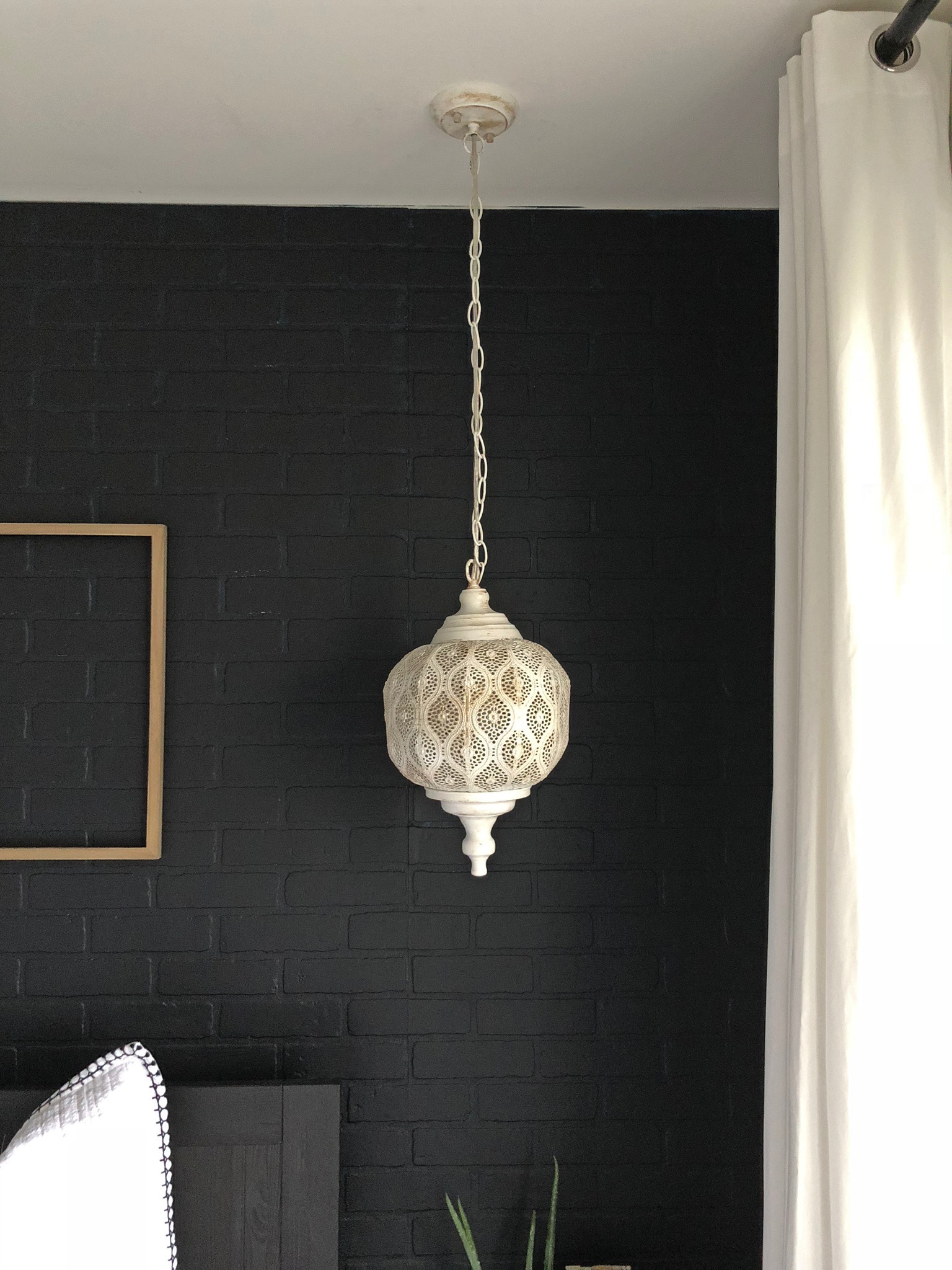 Whether you have pendant lights, ceiling lights, or table lamps, you can really make a difference by replacing them with fun new ones. And you don't have to spend a fortune, either. I found these amazing boho pendant lights at HomeSense for $50 each and I couldn't be happier with them. They stand out beautifully against the dark accent wall, and I got warm, dimmable light bulbs so we can adjust the intensity as desired.
Idea #3: More plants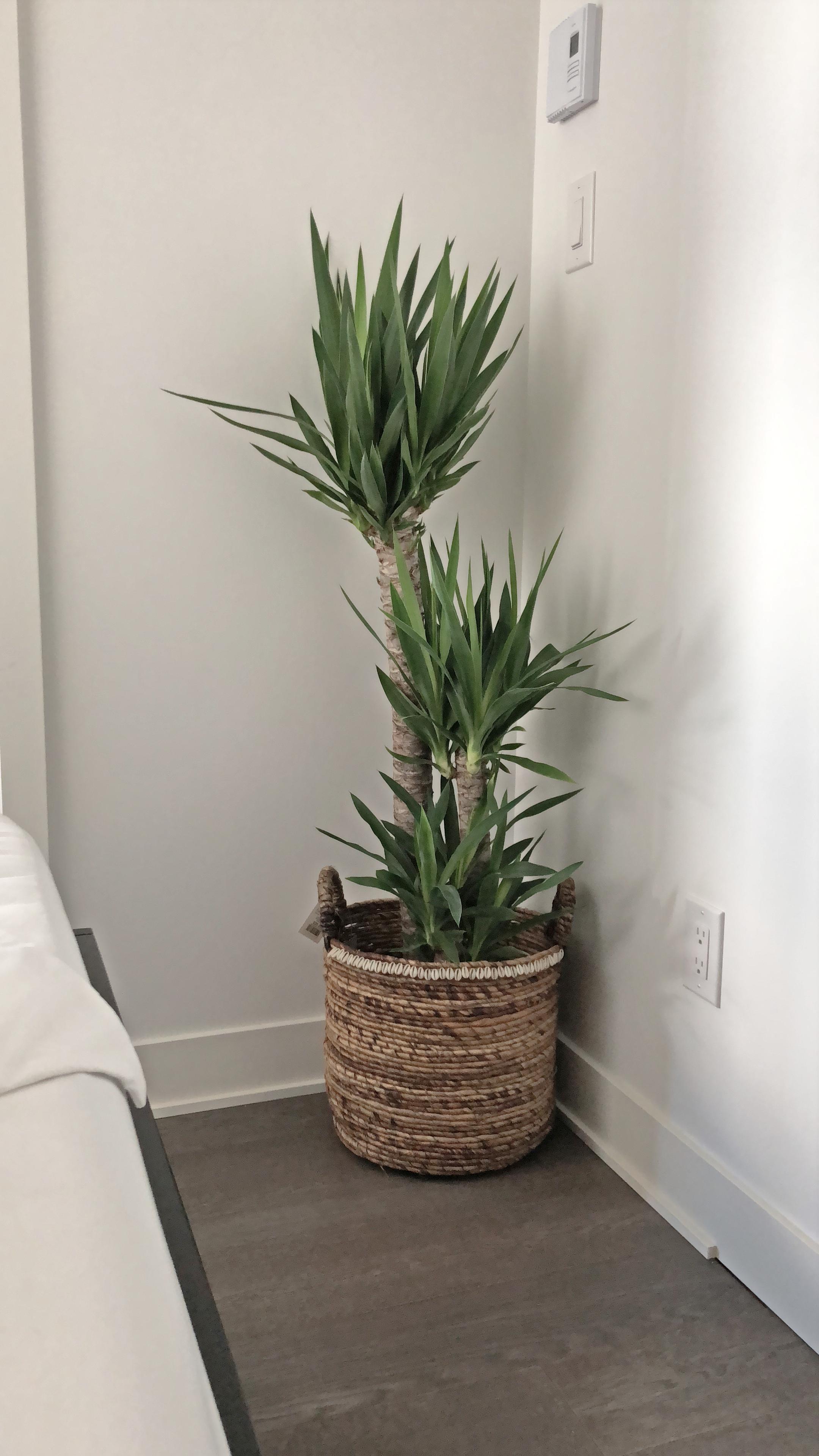 One of the bedroom makeover ideas that I really stand by is adding plants in your bedroom. There's nothing like greenery to really liven up a room, and your bedroom is no exception. My bedroom measures 10'x10′, so if I can incorporate plants, so can you. The key is to line up a bunch of small plants along your window sill and on your bedside tables, and/or get a slim floor plant that only takes up vertical space. I got my Yucca Elephantipes plant from IKEA and I absolutely love it. I planted it in a wicker basket lined with seashells to complement the boho pendant lights and stuck it in the corner of my bedroom.
Idea #4: New bedding and pillows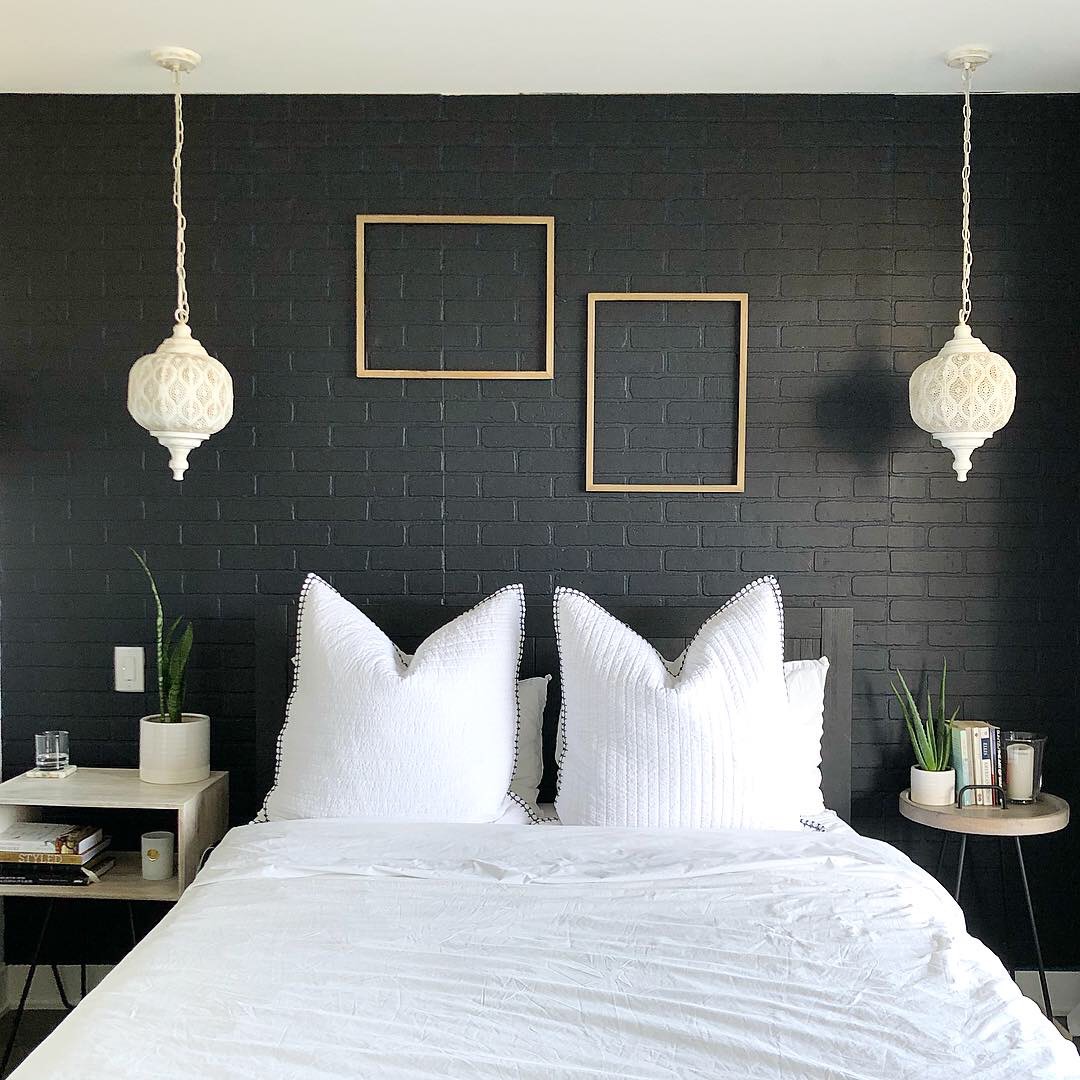 Since my bed is black and it's the main furniture that's propped against the now-dark accent wall, I decided to get completely white bed linens and pillows. I had thought about painting the bed white, but I quickly gave up on that idea because it would have been too much work and I'd probably make a big old mess anyway. Getting white sheets and two giant white euro pillows did the trick. The euro pillows cover most of the headboard, offering a nice contrast against the dark wall.
Idea #5: New curtains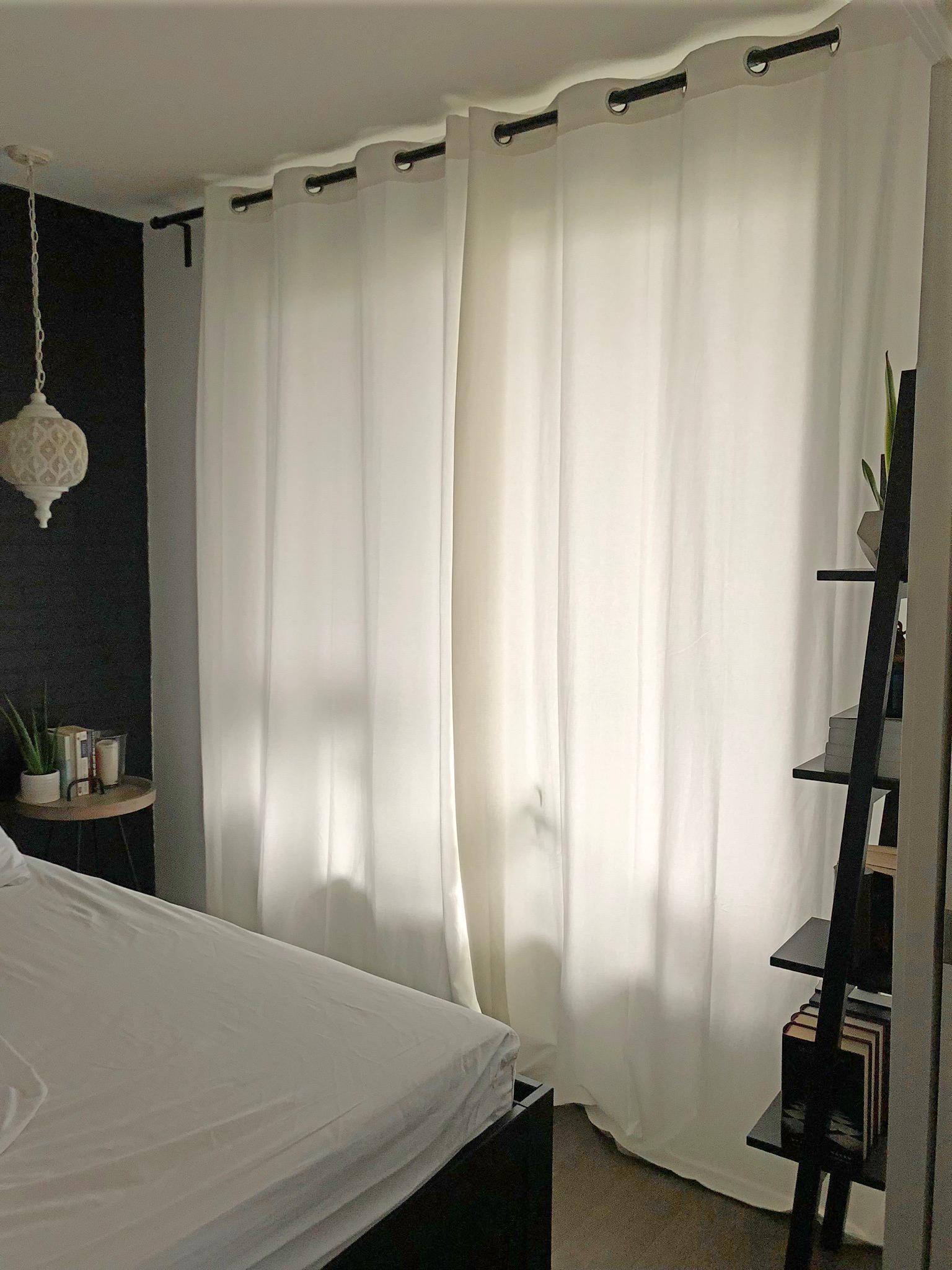 Curtains can make a huge difference in your bedroom (or any room for that matter). My old curtains, although beautiful, just didn't go with the new decor I had chosen. So I sold my old ones and used the money to buy clean, white curtains from IKEA. I like getting ones with metal hoops at the top because they are so much easier to pull open and close – I never struggle with them. The simple white curtains look gorgeous next to the dark accent wall and really give the room a more luxurious look.
Before & after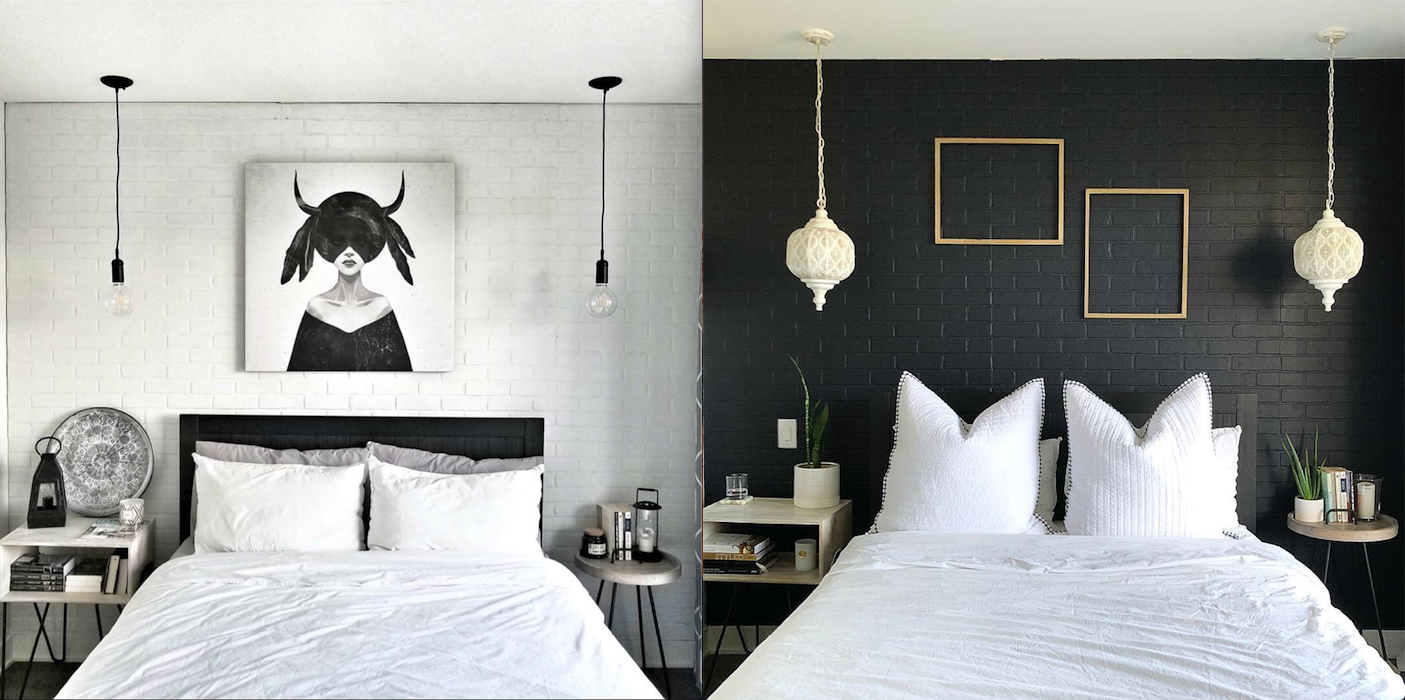 If you're looking for bedroom makeover ideas, you should also think about getting rid of most of your old decor to make space for the new. I sold my curtains, my giant canvas print, my floor vase with branches, and the lamp and some of the accessories on my nightstands. I put all the money toward the new decor, helping me stay within budget. With all the money I made selling my old stuff, I technically made over my bedroom for approx. $180 – and it looks completely new!