5 Tips on How to Decorate a Bookshelf like a Pro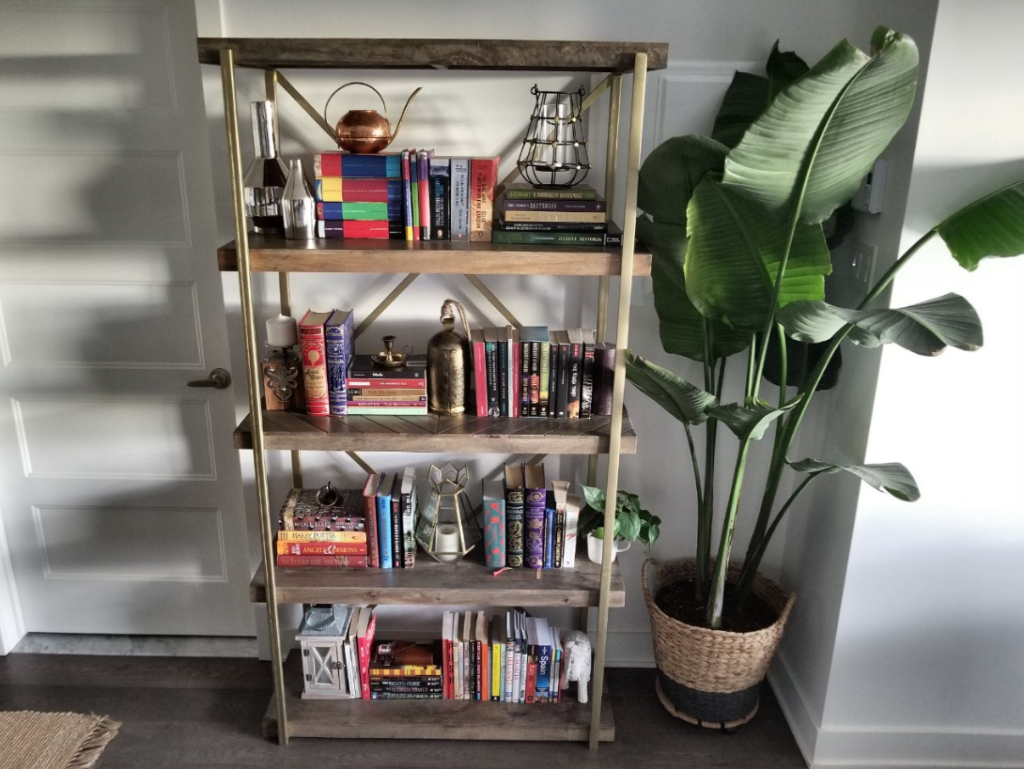 When I moved out of my parents' house and into my tiny condo, I had one main concern: Where in the world would I put all my books?
W-would I have to sacrifice some of them? How many bookshelves would I have to get? Where would I get shelving ideas from?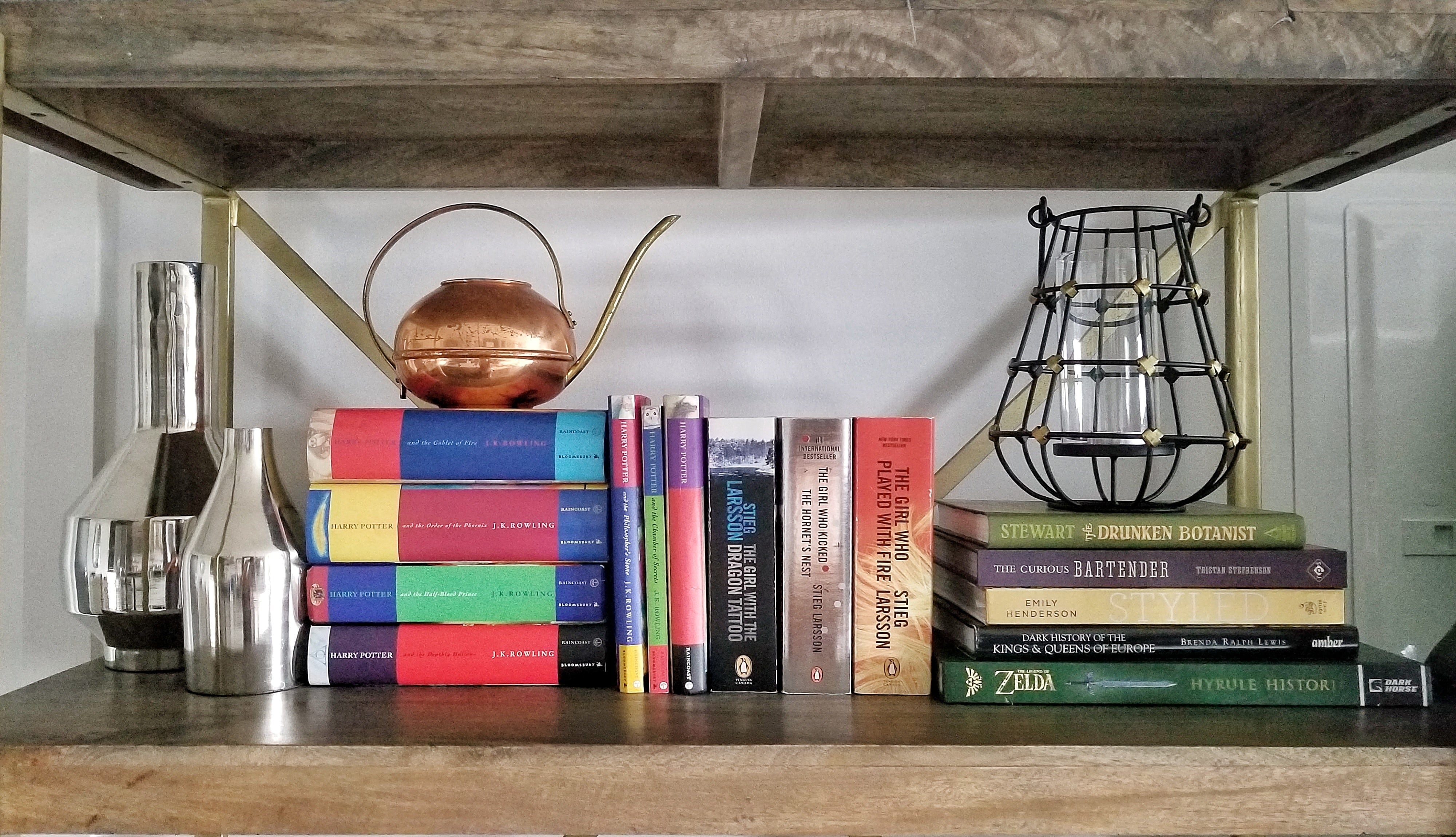 Yes, this is what kept me up at night. Not the mortgage payments. Not the big girl responsibilities. Not the property taxes. Just my precious books.
So of course, I spent countless hours on Pinterest and Google images trying to come up with small space shelving ideas and bookshelf decor.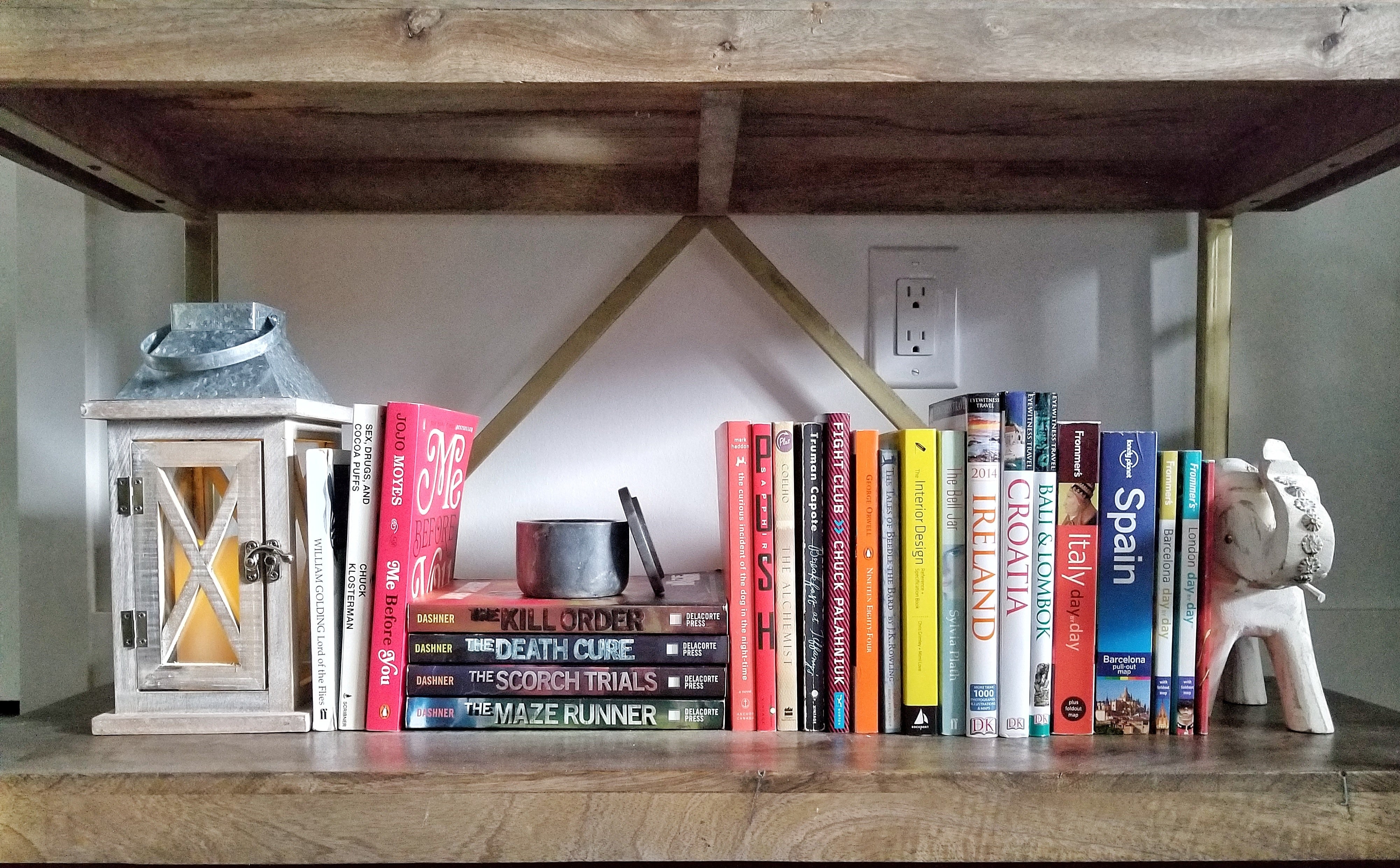 Alas, I found plenty of shelving ideas out there that would accommodate my teeny home (who knew a big bookcase would fit!), and I'm here to share my wisdom on how to decorate a bookshelf with you.
5 shelving ideas for your bookcase
Tip #1: Showcase your favorite books
Alright, Captain Obvious. We all know that a bookcase should have some books, right?
But which books get to be shown off? And how are you supposed to place them? Glad you asked.
First, make a pile of your favorite books, and another pile of the runners up. Once you've chosen your books, you can start placing them on the bookshelves. Remember to place some of them vertically and others horizontally.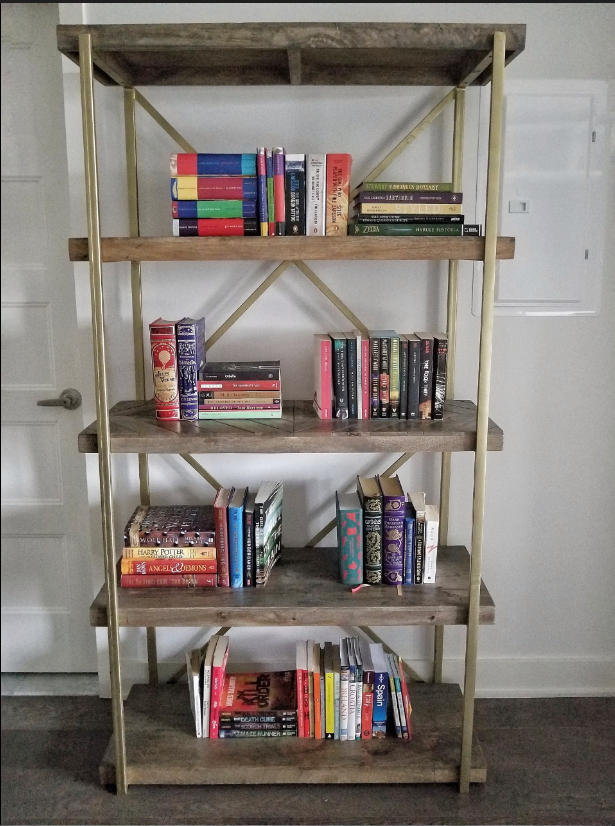 Mixing the orientation of your books is a great way to decorate a bookshelf.
Tip #2: Show off collected items
Now that your books are up there, you can move on to the fun stuff.
ACCESSORIZING.
Funky vases, candles, lanterns, and sculptures are fantastic additions to any bookshelf.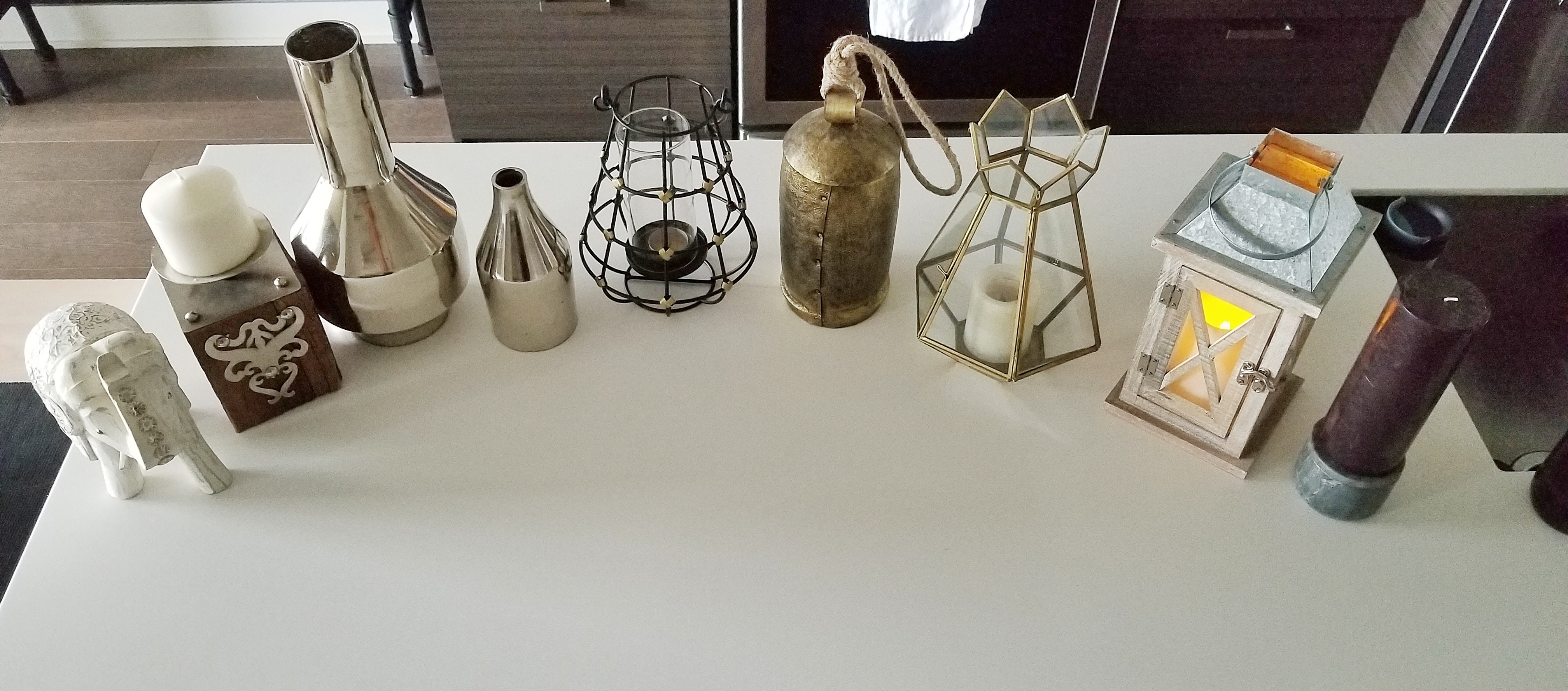 But if you really want to personalize your bookcase, you need to include unique items you've collected over the years.
An antique watering can, a doorknocker from Bali, your grandmother's brass candle holder, your grandfather's leather flask, your favorite scotch. You know, sentimental stuff.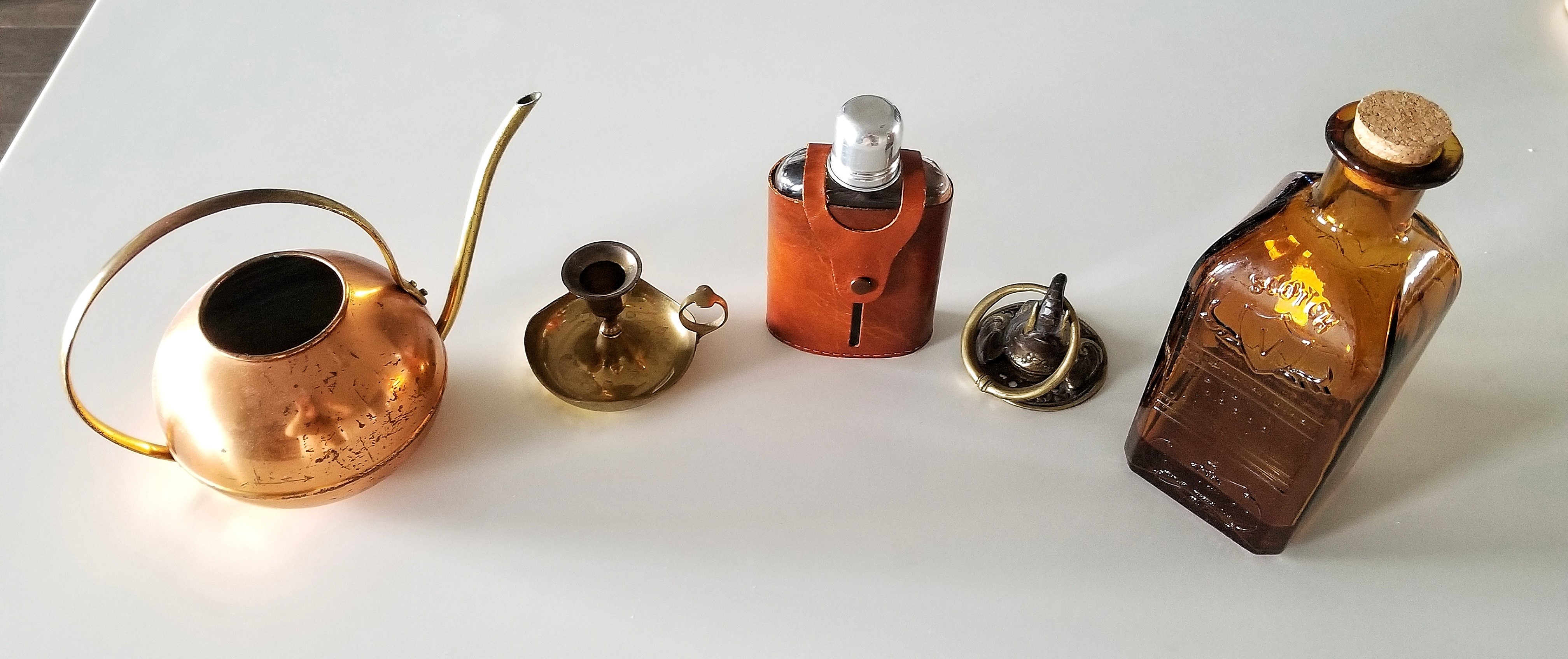 Also, make sure you pick items that are of varying heights. In this case, size actually does matter. Picking 4 vases that are equally tall isn't a good idea.
Tip #3: Use same color scheme
You love turquoise, magenta, fuchsia, and gold. Fantastic.
Unfortunately, if you mix a bunch of different colors in your bookshelf decor, it's going to look like a circus. It's hard enough to try to color-coordinate your books (especially if you have 200 of them), but at least you can do it with the accessories.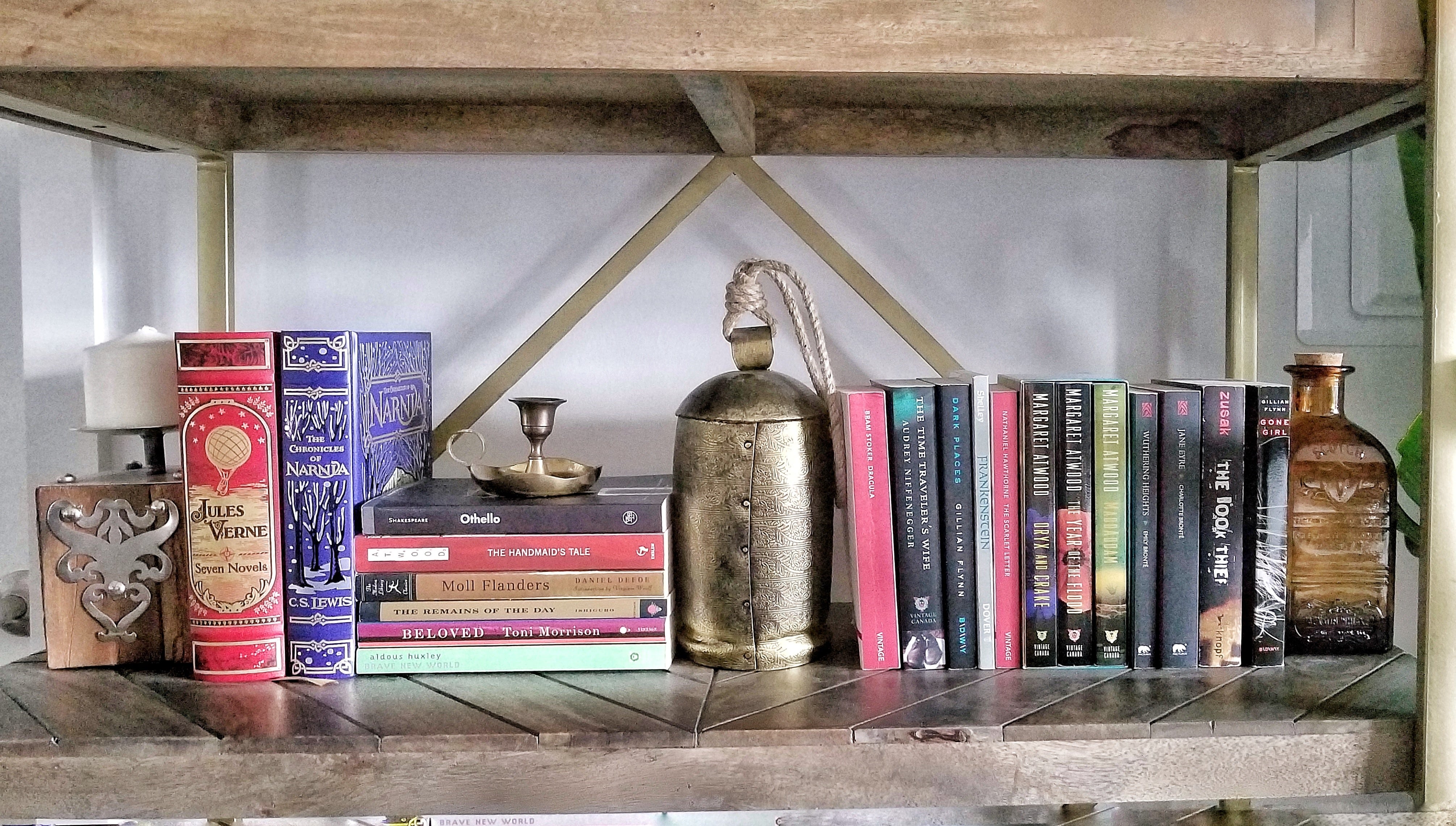 You need to make sure you choose the appropriate color scheme and you stick to it. If you have trouble picking color schemes, you can use this cool color scheme generator tool.
Tip #4: Breathe some life into your bookcase
How? Plants, plants, plants.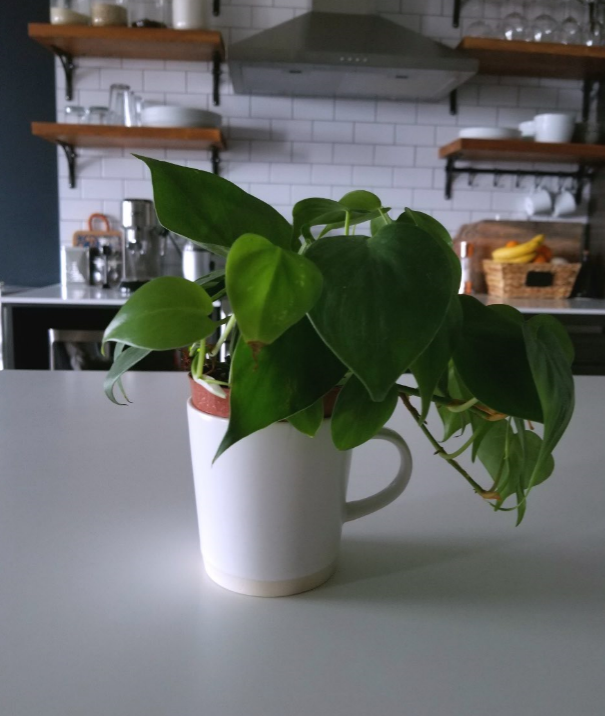 You don't need to turn your bookshelf into a jungle; just adding one plant can make all the difference.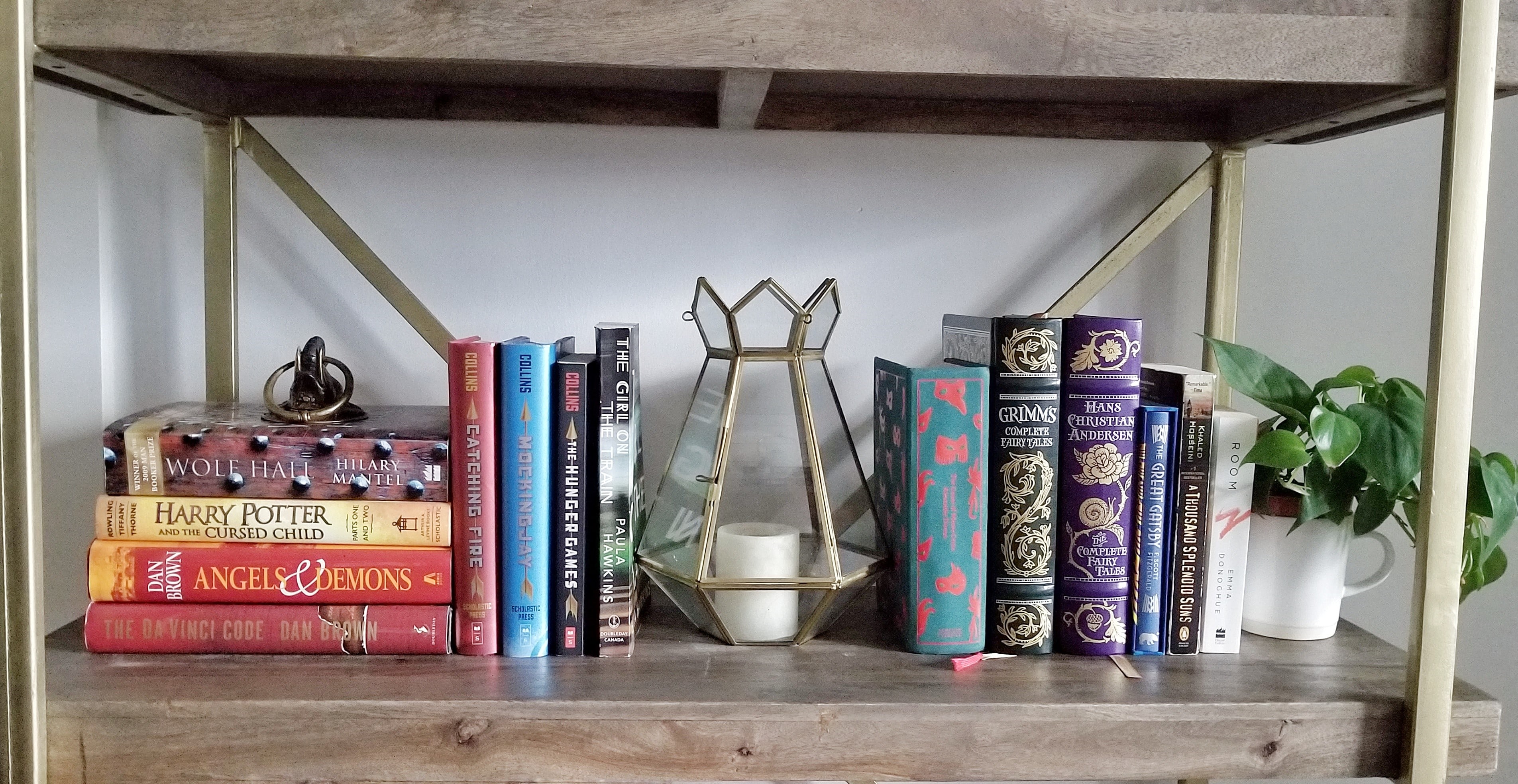 However, if you're a plant killer, you should buy a couple of artificial plants instead.
I know, I know. "Artificial plants are lame!" But honestly, there are some awesome ones out there that look super realistic and no one would be able to tell the difference. Less responsibility for you, beautiful addition to your bookcase. It's a win-win for everyone.
Tip #5: Strike a balance
Balance is key when you're decorating a bookshelf. You need to make sure you have a proper book-to-accessory ratio, otherwise your bookcase will look cluttered, or worse……… barren!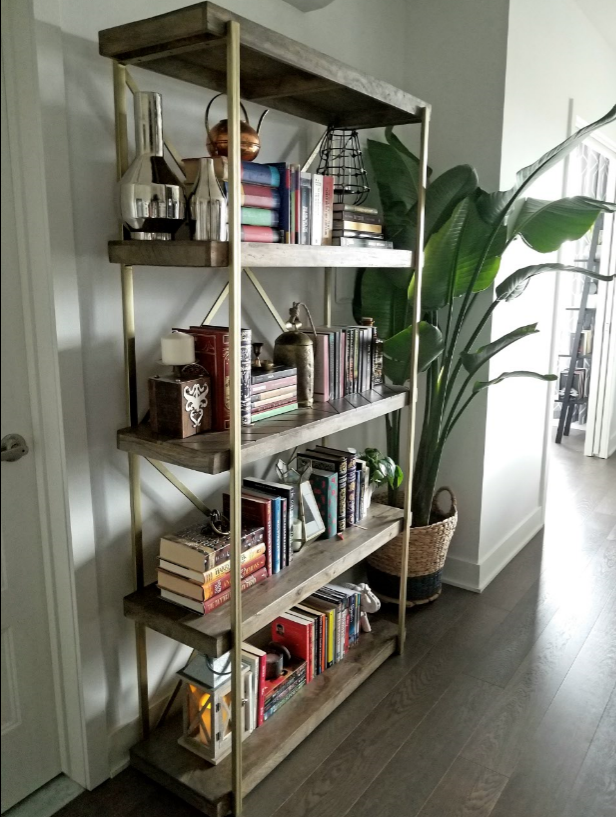 If you fill a row of your bookcase with 20 books and one tiny accessory smack in the middle of them, you've missed the mark.
Oh, and one more thing: Balance does not necessarily mean symmetry. Don't try to make everything look perfect – perfect is boring.
Want to try your hand at some fun DIY projects?
How to make a faux brick wall

How to build an industrial bench with pipe legs