Holiday Decorating Ideas for Small Spaces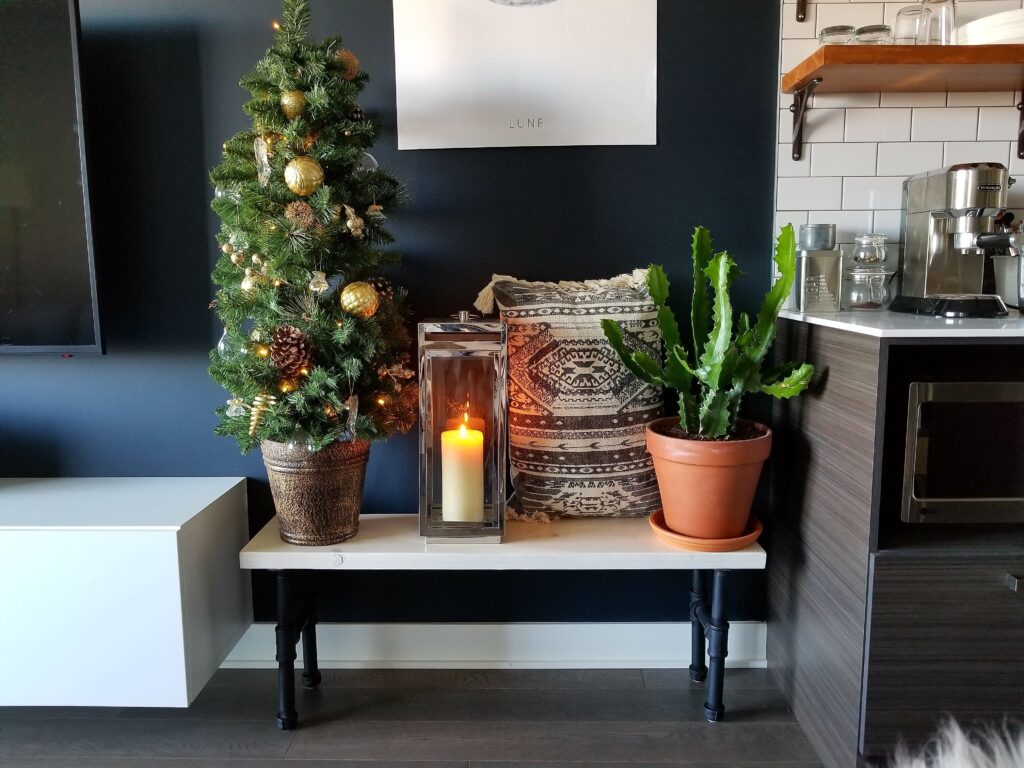 It's that time of year again, and since this is my first Christmas in our new apartment, I'm more excited about it than ever. I tried not to go overboard on the holiday decor, but let me tell you, it was painfully hard to restrain myself.
In any case, I think I managed to stay on track, and I want to share with you my top 5 holiday decorating ideas for small spaces.
5 holiday decorating ideas for your apartment
1. Small Christmas tree
No room for a big Christmas tree in your apartment? Yeah, I was pretty bummed out too. But that doesn't mean you can't buy a small tree, right?
Christmas just isn't the same without one, and there are so many tiny tree options you can choose from. You can get a bare tree and decorate it yourself, or you can buy one that's pre-lit and add some unique ornaments to it. Make sure you place the tree near a power outlet, or you can use battery-operated lights. Whichever works.
2. Tiny LED lights
You can find these mini LED string lights pretty much anywhere, and most of them are battery-operated. This means you can light up anything you want since they don't need to be near a power outlet.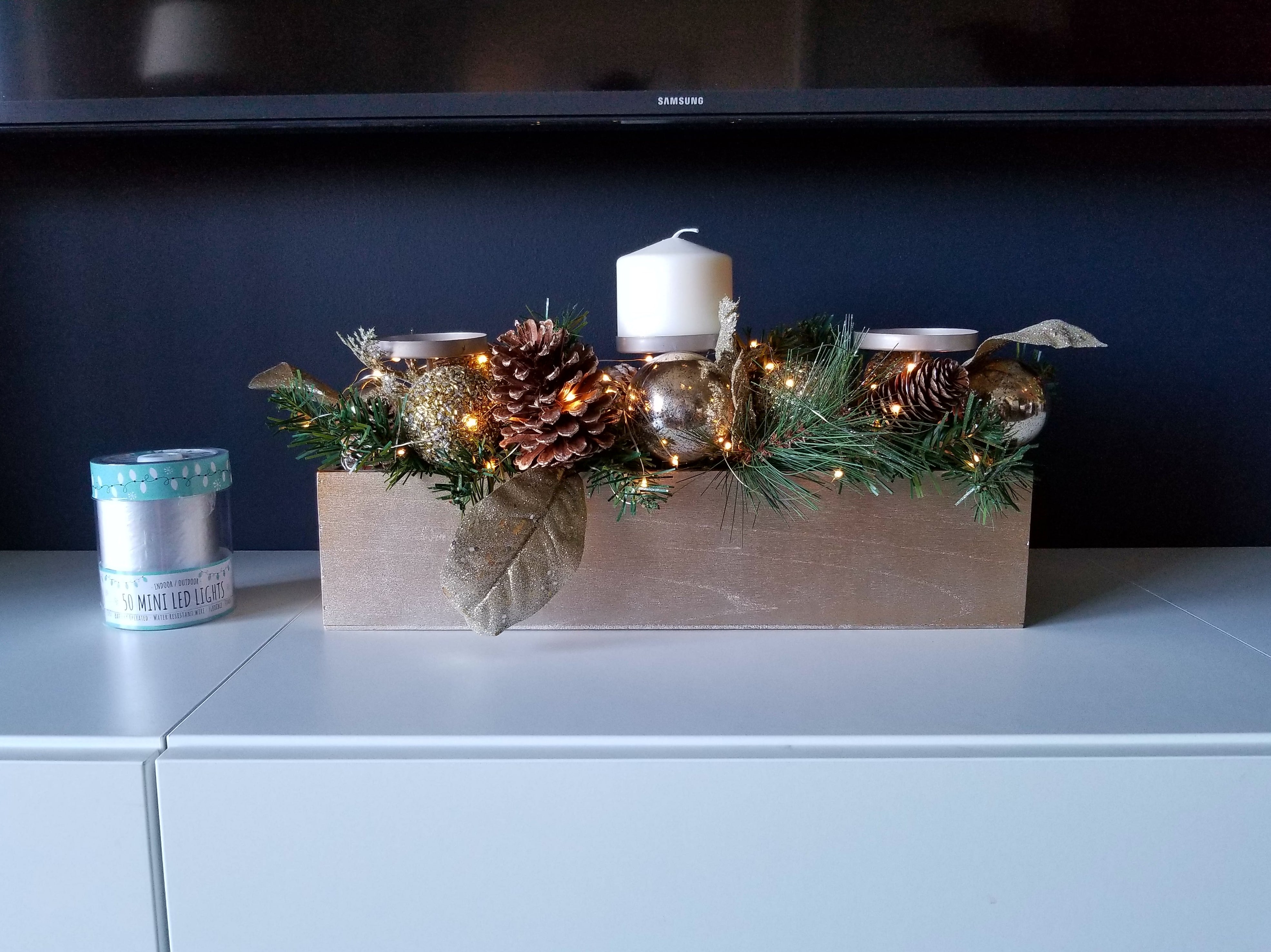 You can put them in vases, bell jars, lanterns, on existing holiday decor, in your bookcase – wherever your heart desires.
3. Doorknob hangers
Most people hang wreaths on their doors, but doorknob hangers are a fun addition, too.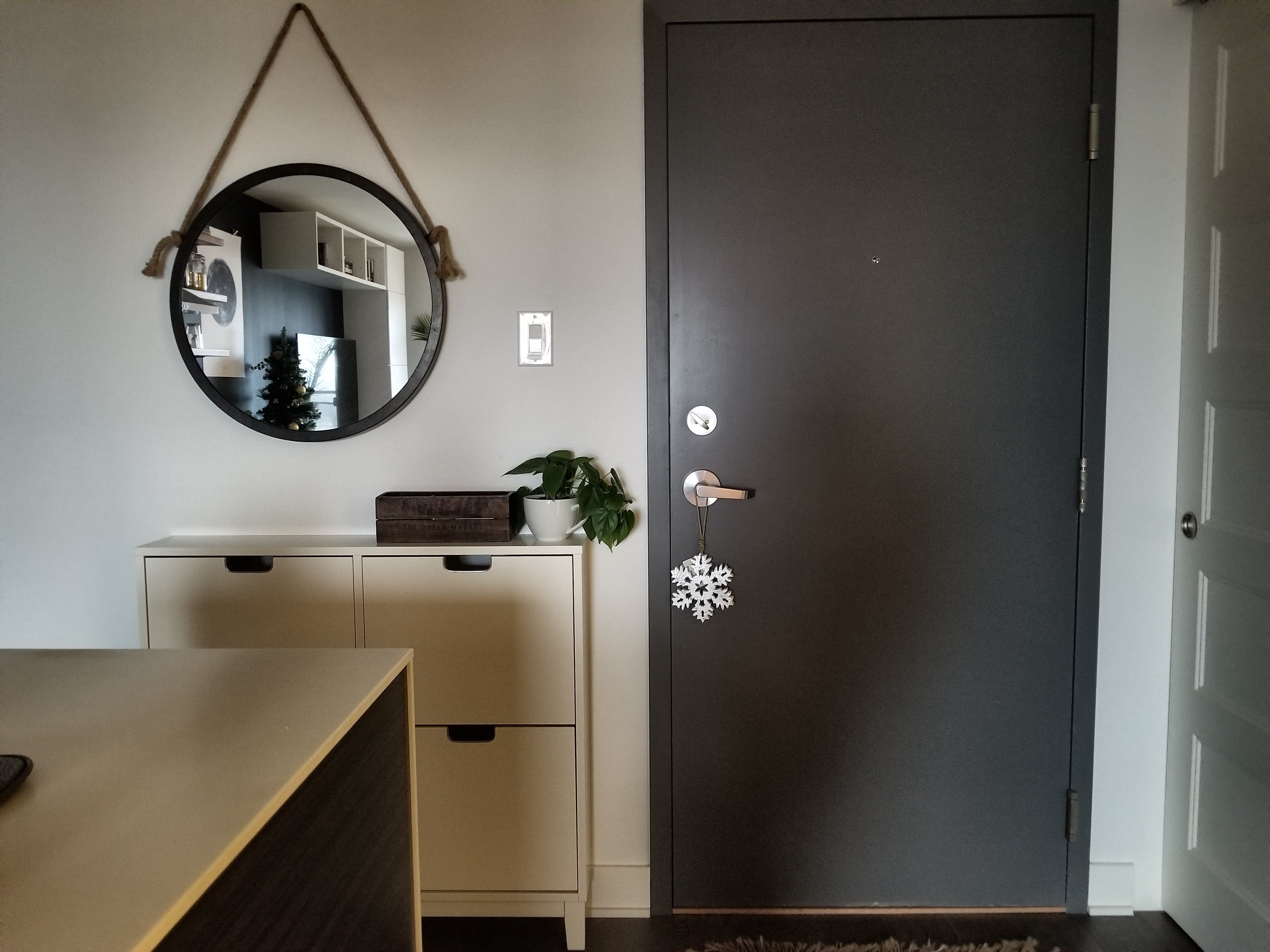 Just be careful not to pick something made of glass or something that is fragile, because chances are it'll break. There are plenty of ornaments/hangers made of wood or material, so choose wisely. You can also hang a wreath if that's your thing – either way door decor doesn't take up any space which is great for small spaces.
4. Lanterns and candles
I'm already obsessed with candles, and even more so during the holidays. Nothing beats the beautiful glow of a burning candle in a lantern, and they're both great holiday decorating ideas for small spaces.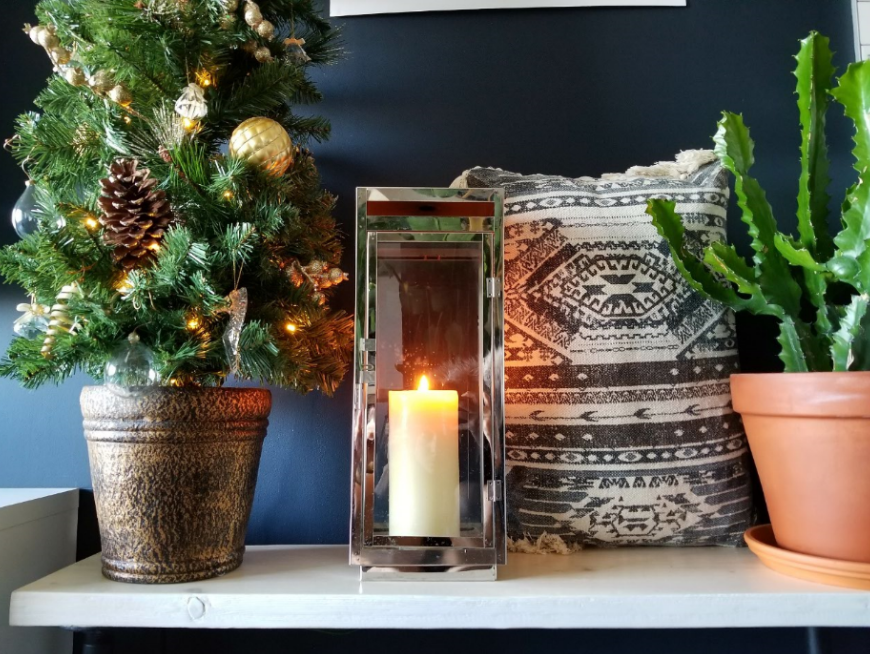 You don't necessarily need giant lanterns; a couple of small ones will do. Just be careful not to light candles near curtains or anything flammable. *Eyeroll* "Thanks mom, I know." I'm just reminding you, ok? Good talk.
5. Door frame string lights
Ok, this is where the real magic happens. Instead of going through the trouble of wrapping a garland around your door frame, how about you wrap string lights instead? It's a cheaper alternative, and it ties all your holiday decor together.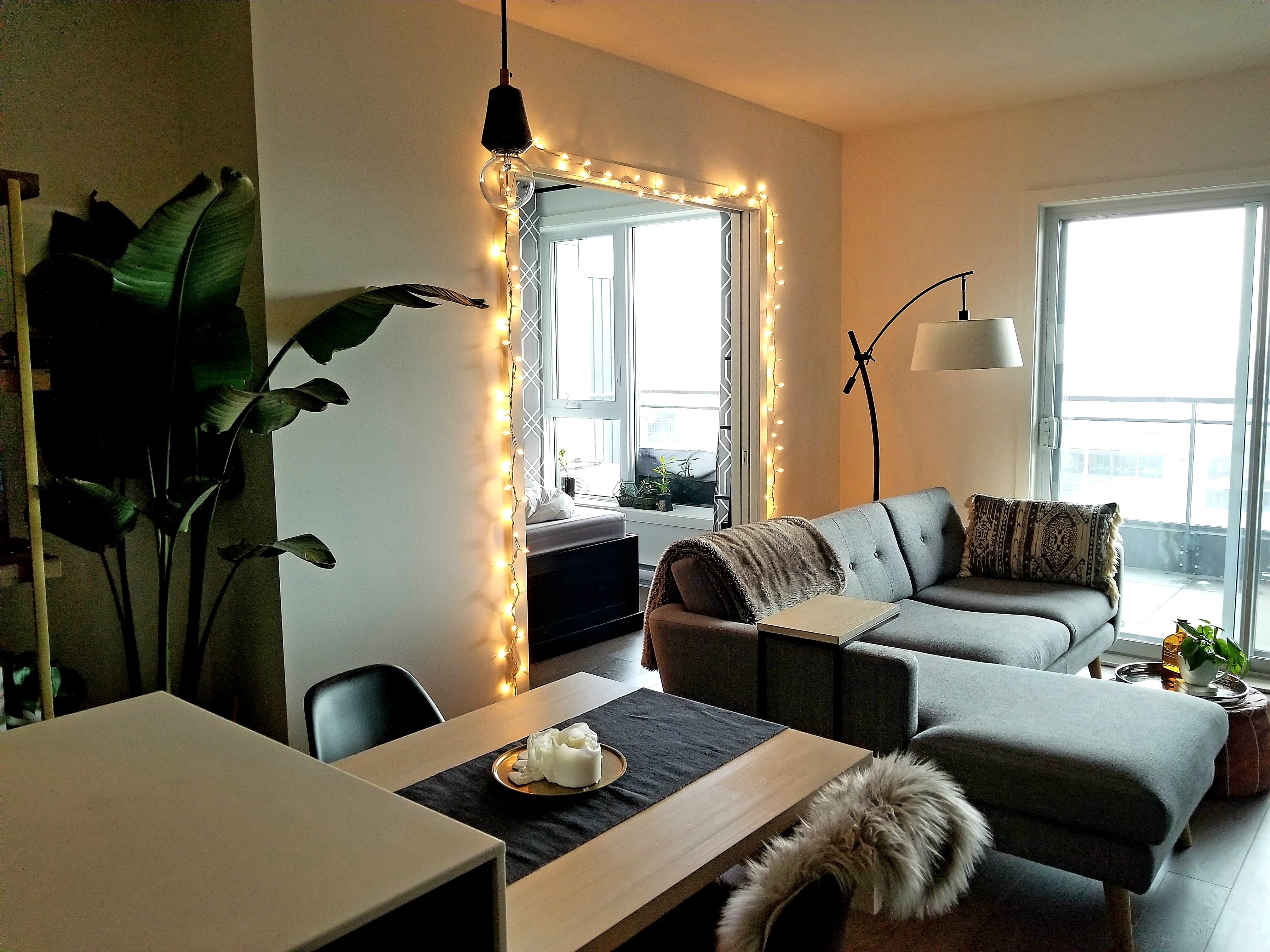 You don't need any obnoxious hooks that will ruin your walls; all you need is a set of string lights and some adhesive putty, and you're all set! 
Remember, don't overdo it!
The one thing you need to keep in mind when it comes to holiday decorating ideas for small spaces is not to overdo it, because once the holidays are over, you're going to have to store that nutcracker statue somewhere. And if you're short on space to begin with, it might not be a good idea to go overboard on the holiday decor.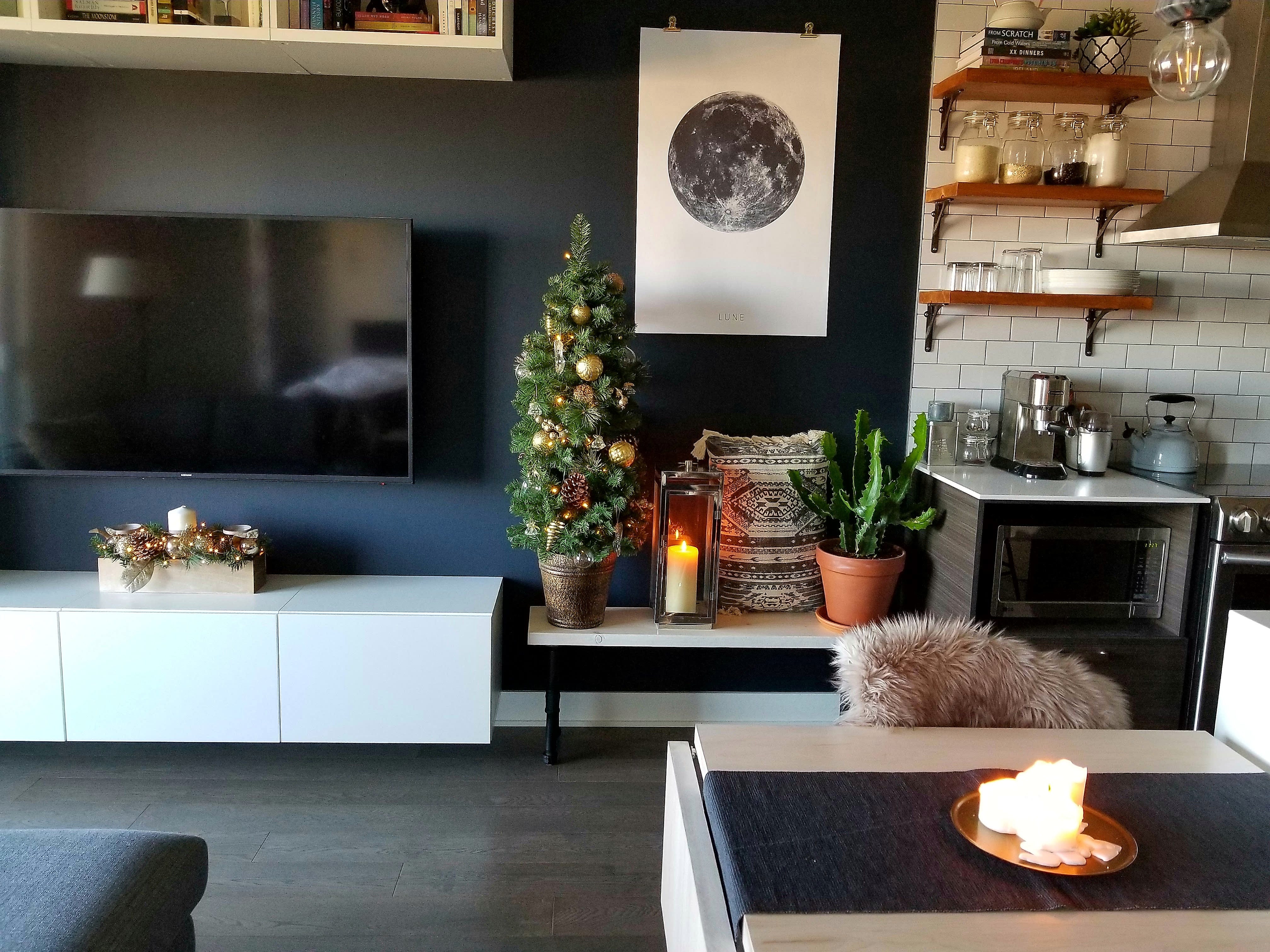 Happy holidays everyone!