Balcony Garden Ideas: How to Plant an Urban Herb Garden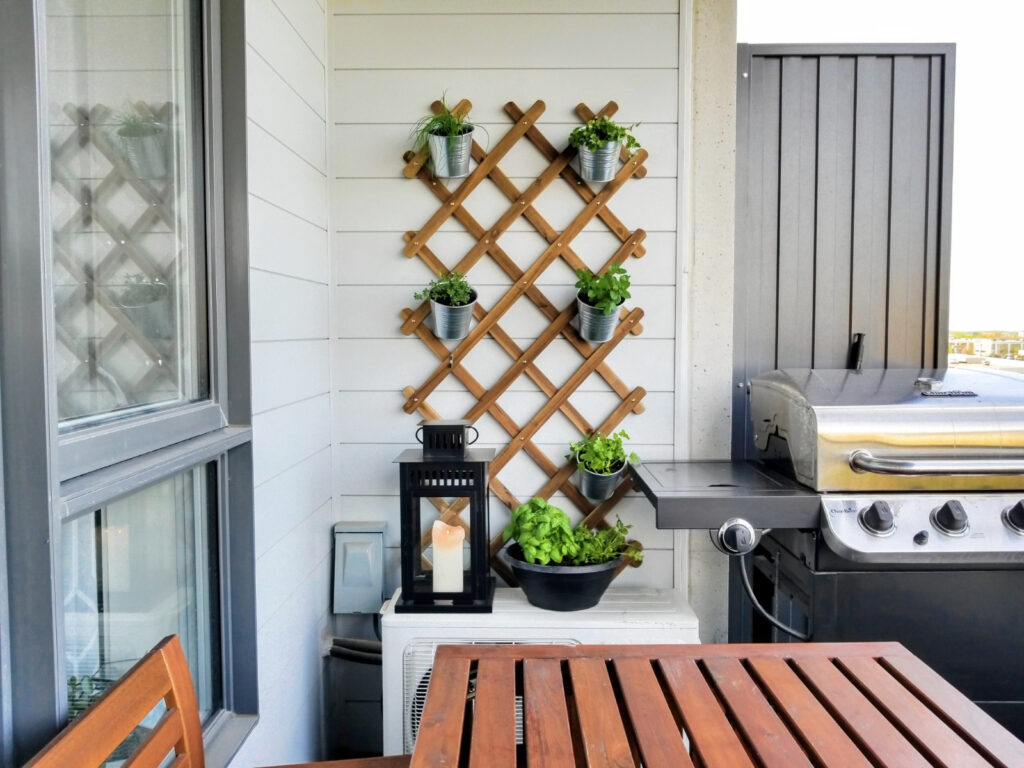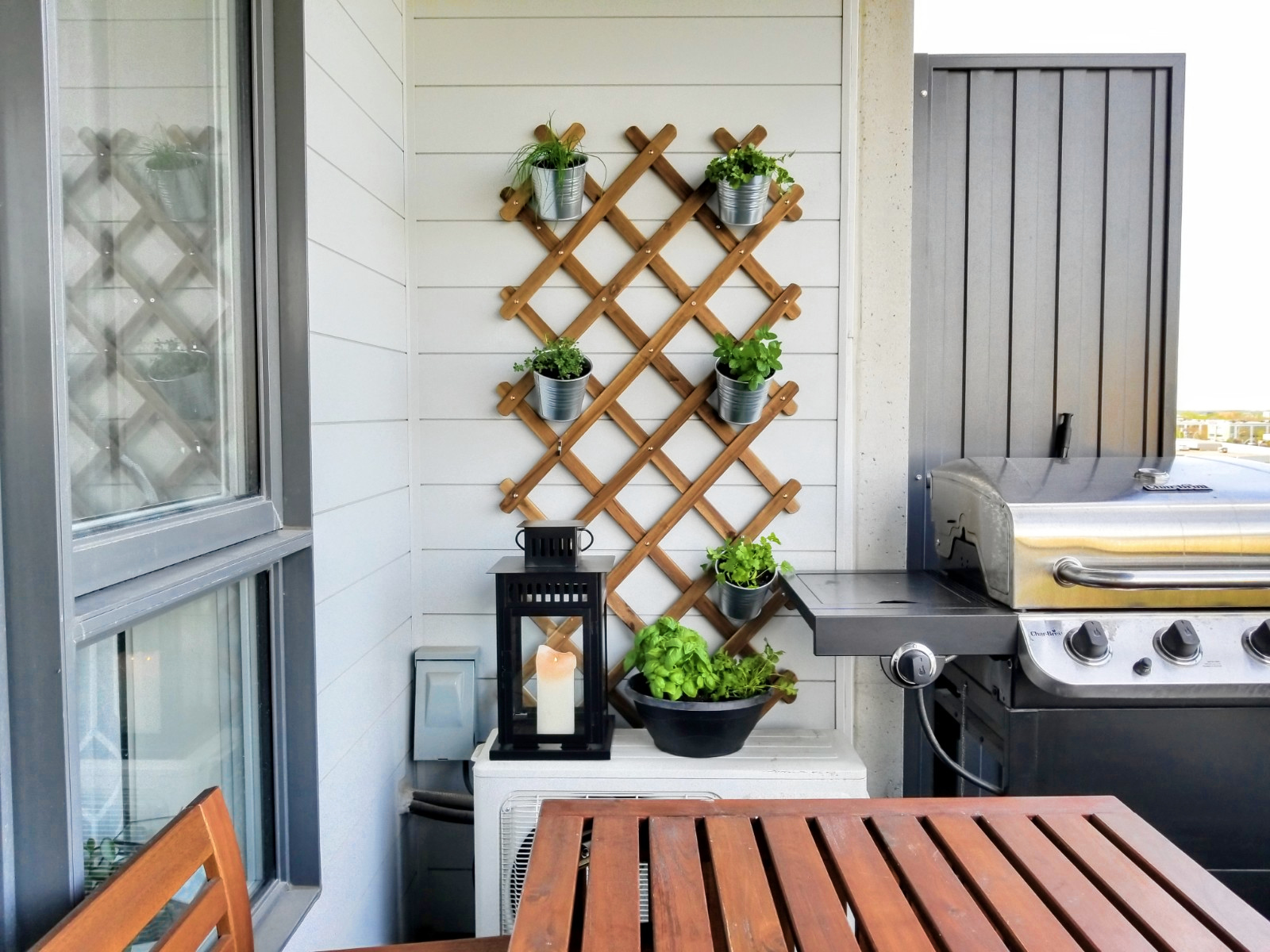 If you think you can't have an herb garden because your balcony is too small, think again. When dealing with small spaces, always remember to take advantage of vertical space, which is what you'll use to build your perfect little balcony garden.
As long as you have enough sunlight on your outdoor space, you're good to go. As a rule of thumb, you'll need about six hours of sunlight to allow your balcony garden to flourish. If you don't have a lot of sunlight, it's not the end of the world. There are some herbs that can grow in the shade, such as chives, parsley, mint, oregano, and cilantro.
What you'll need
Screws & anchors

Pebbles, soil & herbs of your choice
Installing the trellis
The trellis from IKEA is collapsible and expandable, which means it works like an accordion. It's great because you can decide how tall you want it to be. In order to keep it upright, you'll have to screw it into the wall.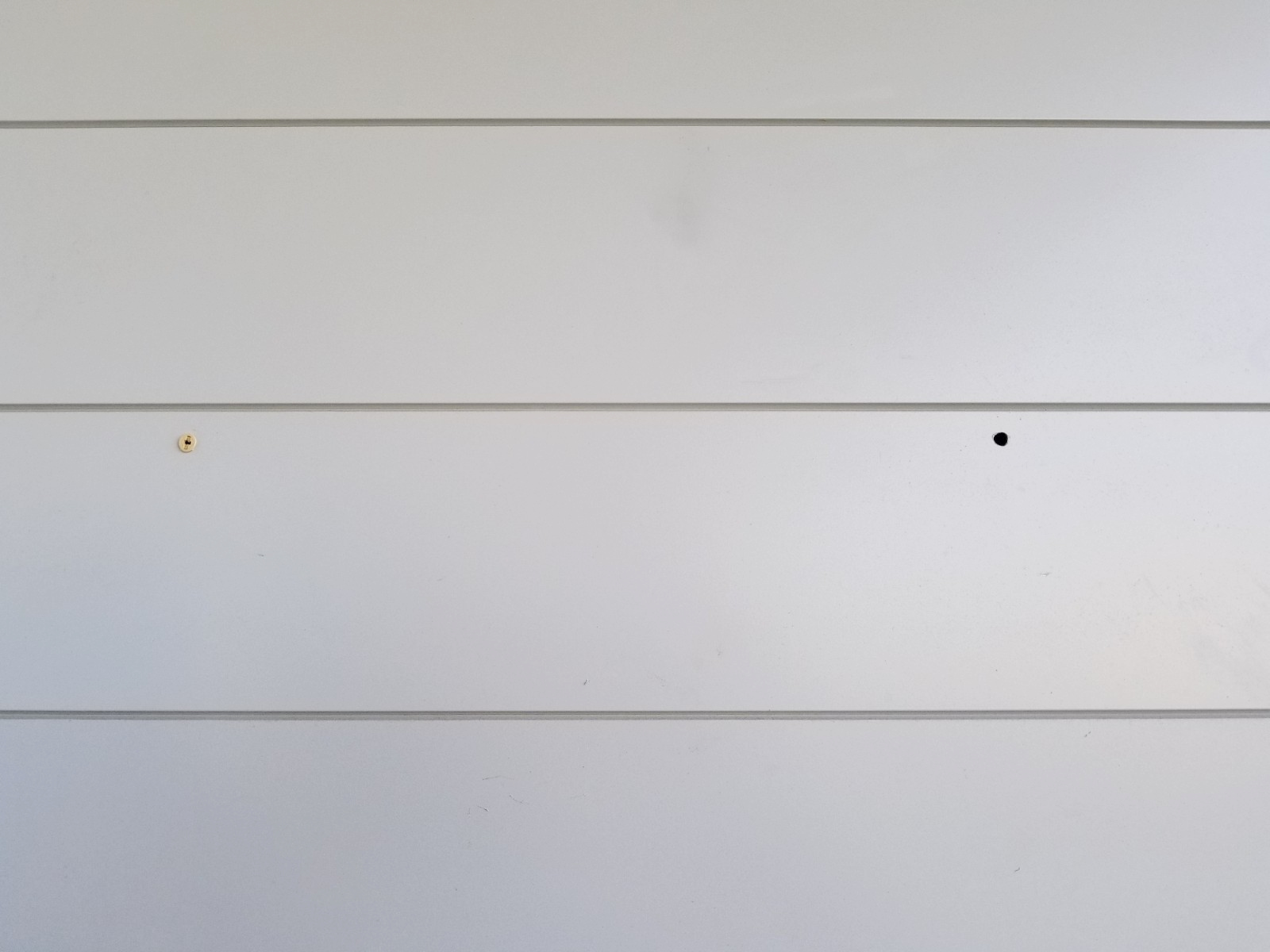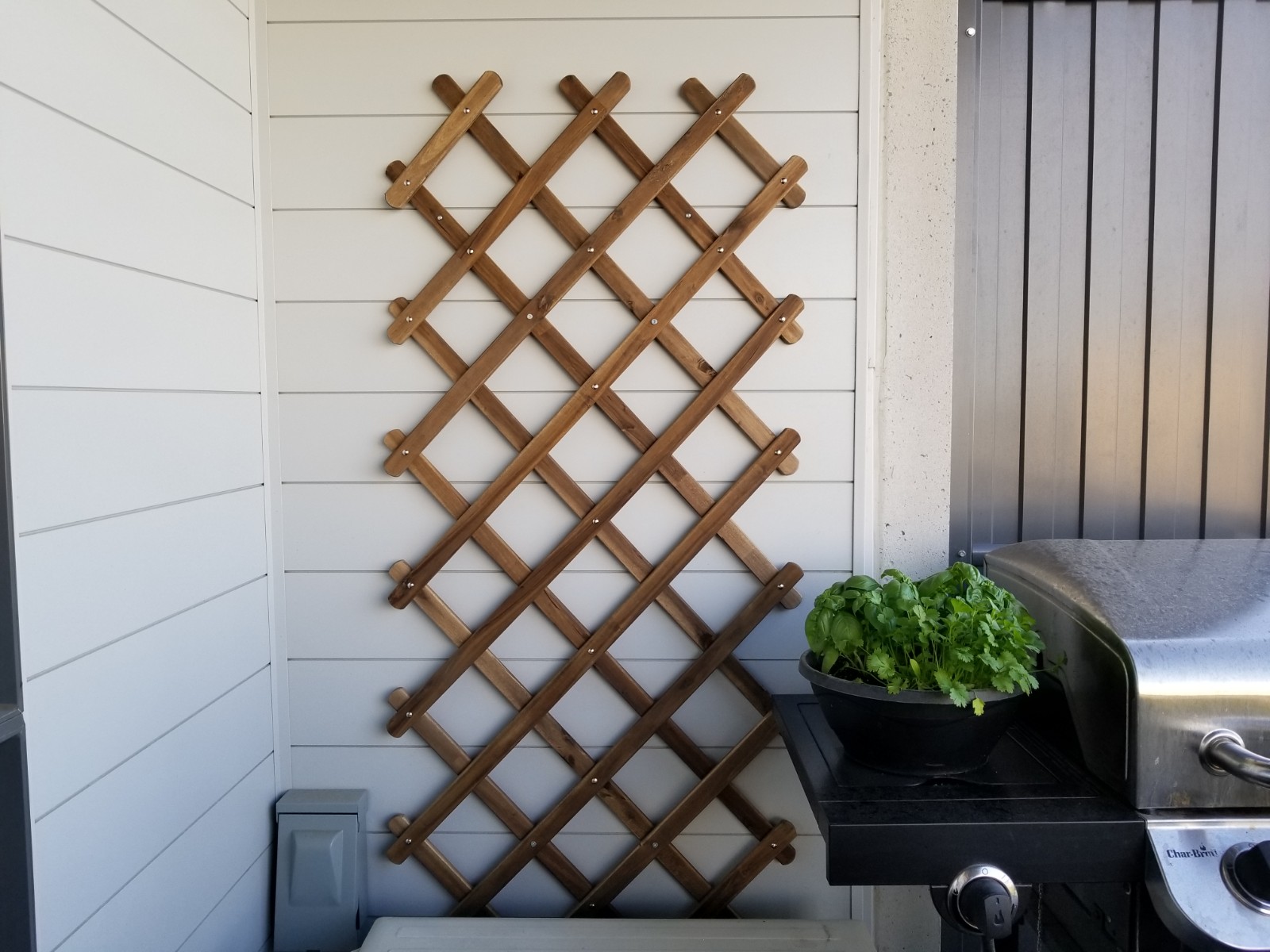 Since I have metal walls on my balcony (fairly certain they're aluminum), I drilled pilot holes straight into the wall with very little resistance, and then I hammered in the anchors and screwed in the trellis. If you don't want to drill into your balcony wall, you can find non-collapsible trellises at your local hardware store.
Installing the hooks
Once your trellis is up, you'll want to hammer in the picture hooks. I spread them out symmetrically, but you can honestly hammer them in wherever you want, as long as you leave enough space between the pots that will be hung there later on.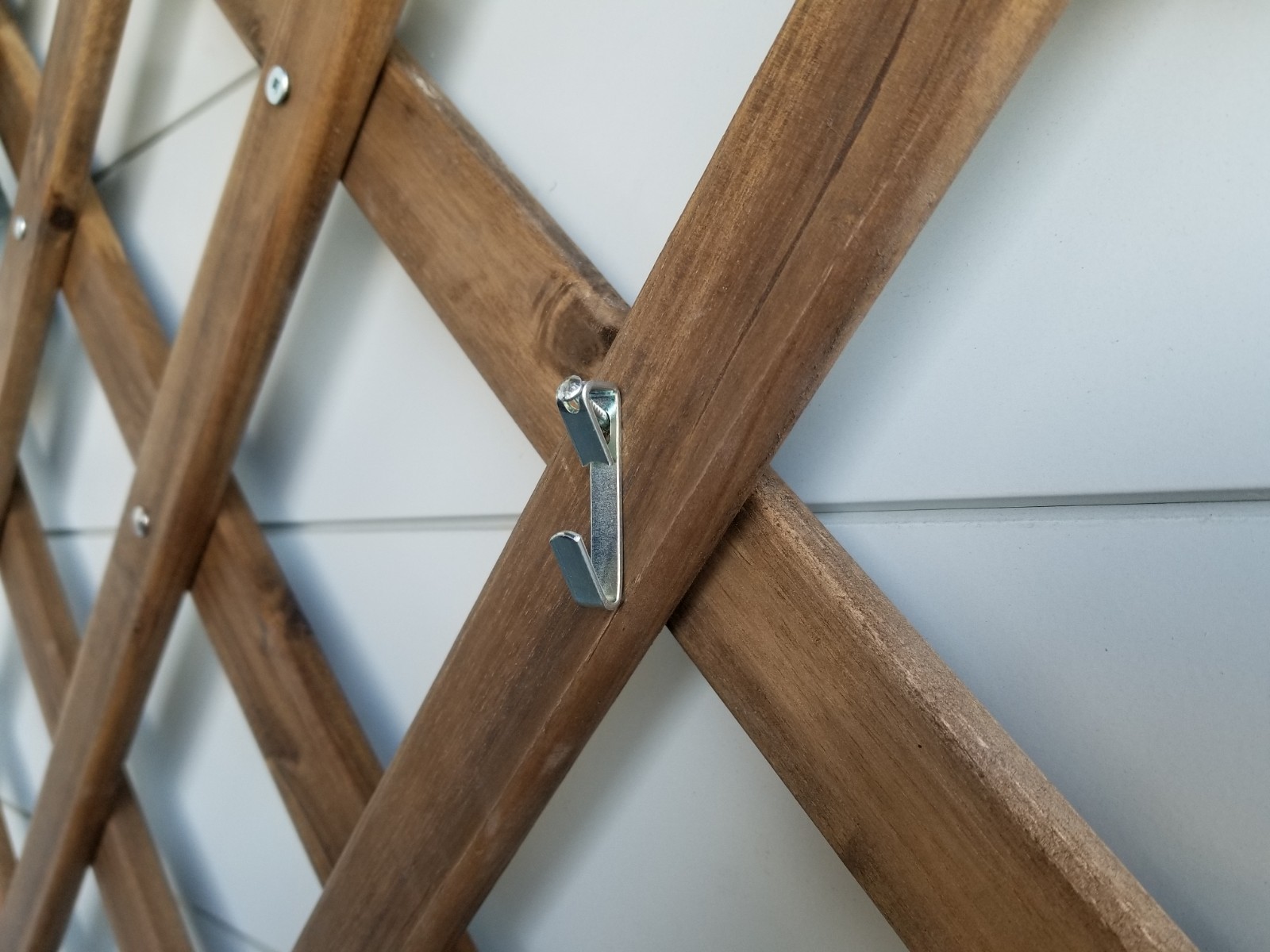 As you may have noticed, I have a big AC unit in front of my trellis, so I was only able to use the top half of it. You can use the full length if you want to plant a lot of herbs on your balcony garden – up to you.
Hanging the pots
I won't give you a lesson on how to plant your herbs, but I will say this. Since the IKEA plant pots don't have drainage holes, you will have to add pebbles or stones at the bottom of your pots so the roots don't rot. I recommend removing your pots when watering and letting the soil absorb the water before hanging them back, otherwise they might overflow and you'll end up with a filthy waterfall on your trellis (speaking from experience – fun times).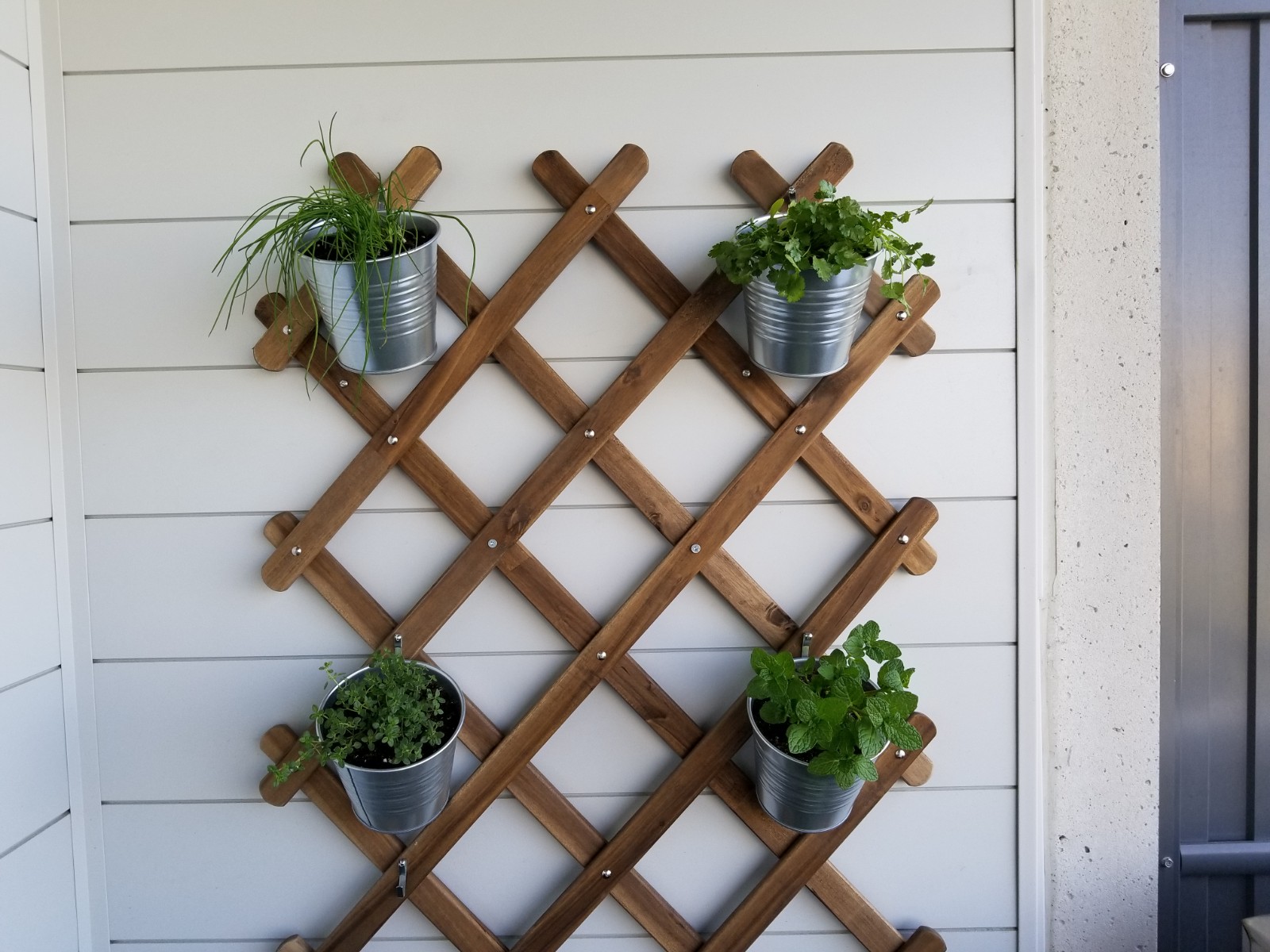 Once your herbs are planted, you can go ahead and hang them on the picture hooks. The lip of the plant pot easily hooks onto the picture hook, and don't worry, they won't fall. My balcony gets very windy at times and the pots haven't moved an inch.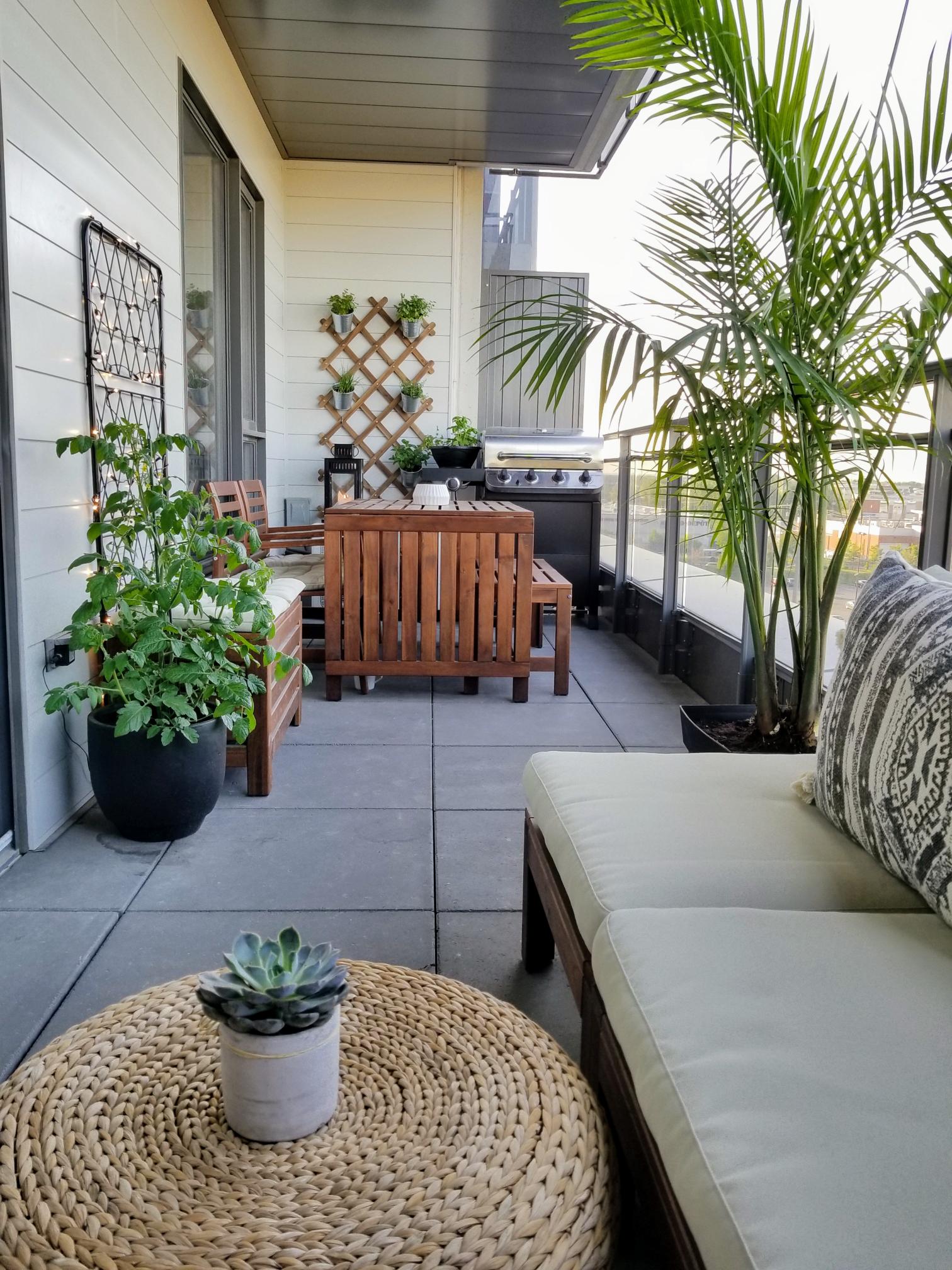 And there you have it! Enjoy your vertical balcony garden and don't forget to water your herbs regularly.
Looking for more DIY projects?
How to Install a Hexagon Tile Backsplash